We all know ways to exercise on land. You can jog, lift weights, do push-ups, speed walk, etc. But what can you do to stay fit on or in the water? With a little bit of safety and equipment, there's a huge variety of aquatic workouts you can do. Read on to find out our five favorites.
Row A Canoe
Nothing better than a nice ride in a canoe on a lake or river. You can really get into it for a solid cardio workout or you leisurely float along, paddling only enough to keep you on course. Just make sure you're wearing a life jacket.
Paddle That Board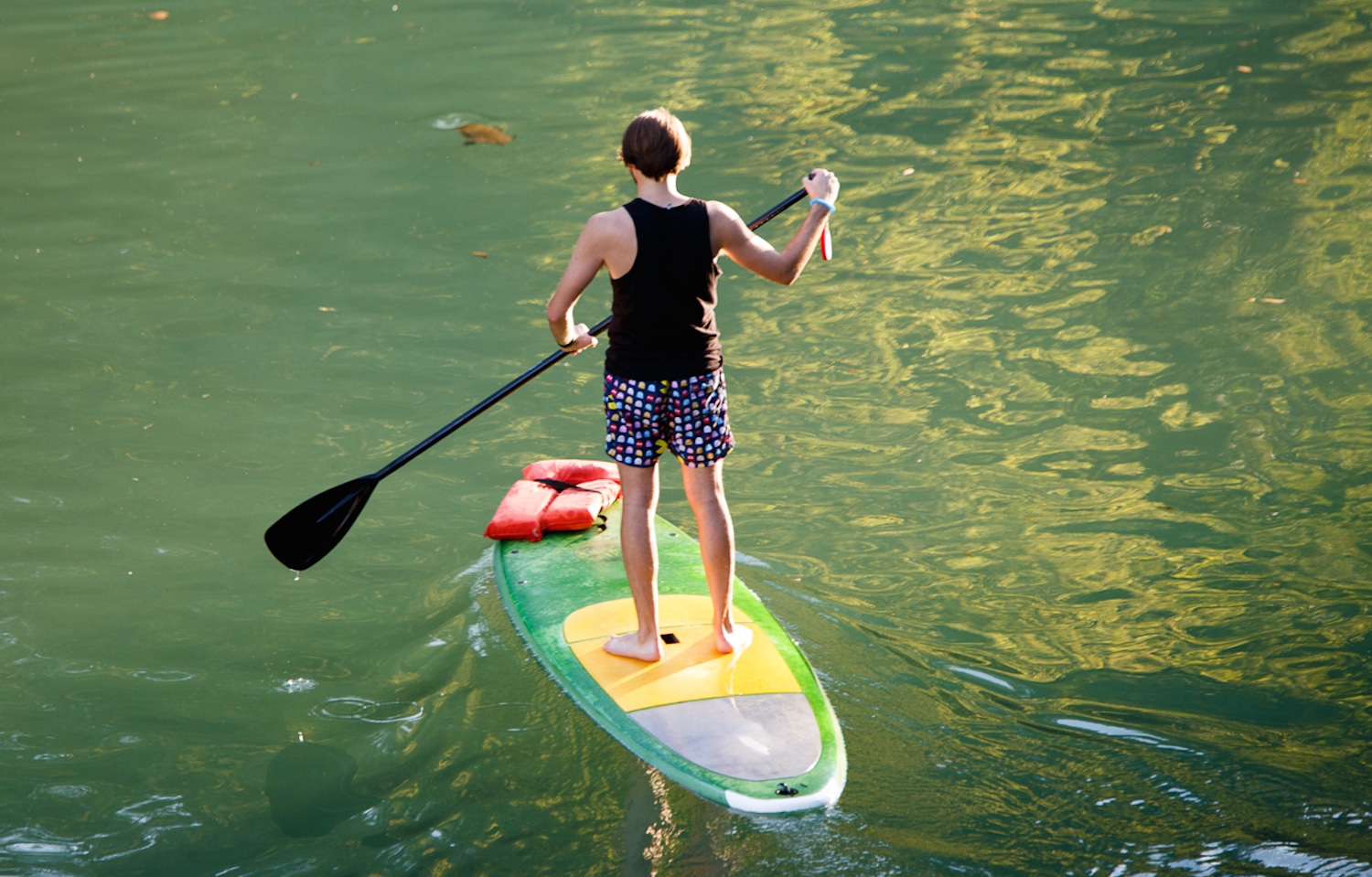 If you live near a tranquil lake or a stretch of relatively-smooth ocean, check out paddle boarding. It's easier than it looks, and is a great workout for your arms, back, and core.
Pool Basketball
Have access to a pool? Get one of those mini-basketball hoops and set it up next to the pool. No matter how good of shape you're in or how often you hoop on land, we assure you you'll be wiped after 20 minutes or so of intense play.
Swim Laps
A boring and obvious choice, but an effective one: Few exercises work as many muscle groups at once and few are as easy on your body and low-risk for injury as swimming laps.
Surfing
If paddle boarding is too lame or slow for you, consider surfing. It's a difficult sport to pick up as an adult but by most accounts it's extremely rewarding. There's tremendous benefit to your body—your arms and core will benefit the most—but there's also an almost spiritual element involved that is really what hooked most diehard surfers.
---
[gravityform id="13″ title="false" description="true"]