Daily Delight:
Your Guide To The Ultimate Phoenix To Vegas Road Trip
With stops in Sedona, Grand Canyon and Hoover Dam.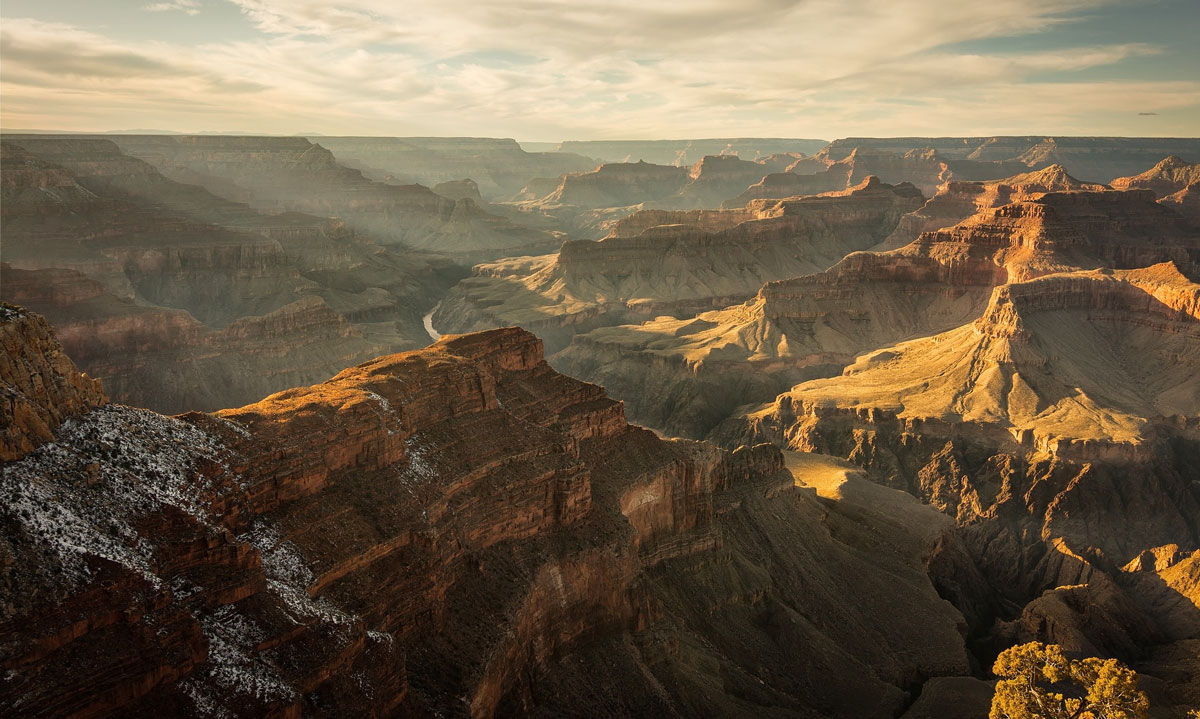 Ok so you have five to seven days off and you want to make the best of it. Authentic western scenery, some nightlife and ease of travel is what you desire. A Phoenix to Vegas road trip with stops at Sedona, The Grand Canyon, and Hoover Dam will fit the bill and go easy on your wallet.
Day 1: Scottsdale
This is bargain season in Phoenix and for good reason. Did I say hot? No problem for you as you're just using it as base camp. My suggestion would be to fly into Phoenix on a Saturday for a more relaxed start. Saturday nights are always the biggest issue when traveling but you won't have a problem in Phoenix during the summer months.
Hotel Valley Ho in Scottsdale is 15 minutes from Sky Harbor Airport and the perfect spot to unwind. The owners have carefully restored the original retro design to the property and made some incredible upgrades. This is a throwback to the "Rat Pack" Days and it would not be hard to imagine the "Ocean's Eleven" group planning their next job here. Spend some time by the pool and at the ZuZu restaurant and bar to get the right atmosphere.
Day 2: Sedona
After a day in Scottsdale it's time to head north a couple of hours to the Red Rock country of Sedona where you will experience a 20-30 degree temperature drop. Now this is a very popular summer destination for that very reason which is why we are trying for a Sunday/Monday night stay. This will give you the best pricing and availability.
Sedona is surrounded by breathtaking mountains in every direction. Check out the Poco Diablo Resort for lodging. On the way out of town stop for a couple of hours at Slide Rock State Park in Oak Creek Canyon for a picnic and a splash in the fresh mountain water. Our next stop is Flagstaff just an hour further north.
Day 3 & 4: Flagstaff / Grand Canyon
Lodging is always tough to get in the Grand Canyon Village and sometimes not very comfortable. National Park accommodations are a bit too Spartan for my taste unless it's the El Tovar Hotel, which is booked a year in advance. My suggestion would be to stay at Little America Hotel in Flagstaff with an abundance of rooms and where you can get a good night's rest. Get up early in the morning and drive to the Grand Canyon Village just a little more than an hour away. Spend the whole day along the South Rim and then head back to your comfortable room. Keep this as your back-up and check for cancellations at the El Tovar. Little America has a 24 hour cancellation policy for the first night but 12pm the day of on the additional night.
Day 5: Hoover Dam & Vegas
From Flagstaff the drive to Hoover Dam will take about 3 hours. The Hoover Dam Bridge has a pedestrian walkway overlooking the Dam and valley below. These are memorable vistas and take some extra time to enjoy.
From here it's about an hour to Vegas. In the summer you will feel like you have hit the jackpot on hotel rates which move in an inverse direction to the temperature. Airfare and rental cars should be quite reasonable in the summer months into Phoenix and out of Vegas.
---