Some say that their lives are improved by being high all the time. Nope. Here are ten times you're better off not smoking marijuana.
Many people in this world swear by cannabis, affirming that every aspect of their lives is improved by being high. We beg to differ. Here are ten situations in which you are better off not smoking marijuana.

Spat With A Significant Other
It happens in the best of relationships. Sometimes we don't see eye to eye. Sometimes we argue. Sometimes we get angry. Getting high won't help you. If you care about your partner, your brain will be churning. You'll be upset, off-center and distressed. A buzz won't improve things. It only adds unpleasant, unfocused dimensions to your unrest. Bear in mind that compromise is an art. If you really care about your partner, no doubt you crave reconciliation. Find the avenue to achieve that. Then smoke up – together!
The Beach
Wallace J. Nichols, a marine biologist, says that a day at the beach puts us in "a mildly meditative state characterized by calm, peacefulness, unity and a sense of general happiness and satisfaction with life in the moment." So the question is, why would you need cannabis? The beach provides all kinds of stimuli that overpower a buzz. Crashing surf, warm sun, ocean air and frolicking in the waves will pretty much deplete the intensity of your high.
Assembling Furniture
So your new coffee table was just delivered. Well, it's not actually a coffee table; it's called a "plortz." There are 16 different pieces to deal with and a variety of screws, plus the assembly guide requires that you think in three dimensions. It's the perfect formula for frustration. Unless you have a straitjacket to subdue your aggravation, don't light up! We repeat: Don't light up! IKEA and cannabis don't mix.
Meeting With Your Accountant
Unless you're sure that your accountant has only good news to discuss, getting high is unwise. If you discover that the IRS is demanding your life savings or bankruptcy has barged into your life, expect a lethal buzzkill. Stress like this will squelch any cannabis-induced euphoria you've achieved.
Watching Disasters On TV
A friend of ours tells us that his biggest waste of cannabis occurred on 9/11. Over the course of that day, he smoked a half-ounce watching wall-to-wall news coverage. "I never got high," he says. Tragedies and disasters aren't less tragic or disastrous simply because you're high. Instead, their magnitude is amplified.
Fixing Your Computer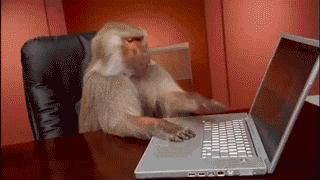 When our online connections go haywire or our screens go blank, life comes to a standstill. You've got to take immediate action. That doesn't mean toking up! Keep your wits about you. Troubleshooting computer problems requires a methodical approach. You need concentration to eliminate possible glitches and explore uncharted territory that may be causing malfunctions. Sometimes it's a walk in the park; sometimes it's a mugging in the park. Save your buzz for the restoration of your online identity. 
Buying A Mattress
Nothing about buying a new bed requires that your brain be untouched by cannabis. It's just not gonna help. Try lying down on a bunch of different mattresses when you're high. Then decide which level of firmness matches your preference. It's not possible! They all feel great! We guarantee that you'll be hopping from bed to bed saying: "This one. No, this one. Well, maybe this one. Was it this one? I can't remember." And so on.
A Traffic Jam
Is there anything more irritating than sitting in an interminable line of unmoving cars? Yes, there is! Sitting in that same traffic tie-up at night when you can't see anything but darkness and brake lights. If you're thinking of toking up, don't! First off, it's illegal. Secondly, it will only make your mental state worse. The futility of staring at a windshield and wondering whether you'll ever arrive at your destination will not be enhanced by a buzz.
Walking In The Rain
In the movies, rain provides a backdrop for romance. How often have we seen two lovers admit their undying affection for each other with rain streaming down their faces? Additionally, poets are apt to imbue nasty weather with ethereal, cosmic meaning. But don't believe them. As you might expect, it's mighty tough lighting up when you're getting drenched. You'll only succeed in becoming wet and miserable. If you're like most people, you hurry to get out of the rain – so you can get high indoors!
Drinking Alcohol
The most egregious waste of cannabis possible. Yes, we know: many of you are fans of a beer and a joint. But five beers will negate the effects of that joint. Why? Because you'll be drunk. Smoking a few more won't enhance your high or make you less drunk. Booze kills. And booze kills your high.
---
[gravityform id="13″ title="false" description="true"]
---