Low penalties for thieves and general miseducation between hemp and marijuana has caused farmers serious problems.
Hemp is supposed to be America's new cash crop. Sales of hemp could reach $24 billion, according to Bloomberg. But farmers betting on hemp have experienced growing pains. First year hemp farmers are struggling to reach profitability, as crops yielding high CBD plants are hard to come by due to shortage of seeds and labor intensive methodologies.
Another problem? Thieves are stealing hemp thinking it's some high-grade marijuana. It's worth a reminder that hemp can't get you high, as the plant contains less than 0.3% of THC, the psychoactive cannabinoid in marijuana. The problem is that inexperienced folks can't tell the difference between marijuana and hemp, resulting in all the theft.
This a problem hitting farms in multiple states. Just this week, a Washington farmer is losing tens of thousands of dollars to hemp bandits. Matthew Morrell, who owns MM Hay Services, LLC, grows hemp crops to produce CBD oil. That CBD oil is then bought by CVS and Walgreens to place in their medications. In total, KOMO News reports, Morrell says he's lost $70,000 because of people stealing his hemp.
"We started off with a few plants here and there getting pulled, and it's gradually just ramped up kind of out of control to where last night (Sunday) we had people that were armed getting out of vehicles to come steal plants," Morrell told KOMO News.
RELATED: Hemp Is On Its Way To Becoming An American Cash Crop, But Farmers Have Challenges
Morrel's had to hire security, costly for hemp farmers trying to get off the ground. New York farmer Dale Weed has experienced a similar loss. Weed — which, yes, that's his real last name — added industrial hemp farming to his company Pure Functional Foods, Inc., which provides various co-packing services for the dry mix industry, once it became legal last year through the 2018 Farm Bill. He too attests to losing tens of thousands from hemp thieves, who believe they're in "marijuana heaven" when they stumble upon the hemp crops.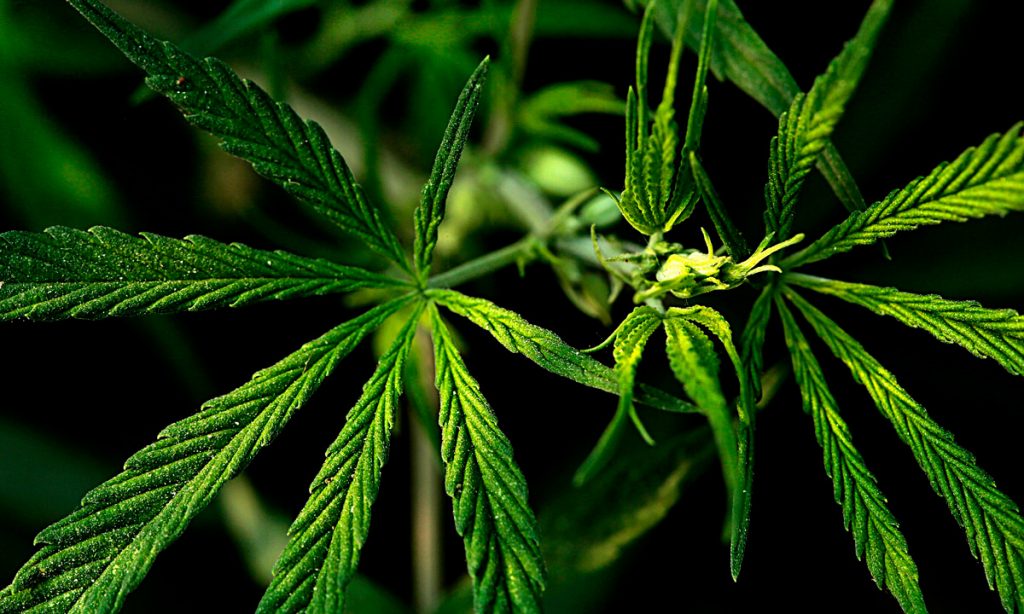 "You feel violated that people come here and steal from you when you're trying to help a new industry get started that can help a lot of people," Weed told local ABC news network WHAM. "It's alarming, the fact with no theft in 17 years, and now I'm being robbed every night."
Weed also shared stories with CBC Radio of fellow New York hemp farms being robbed at gunpoint multiple times. Asked if farmers should tell robbers they're stealing hemp not marijuana, he responded that when you have someone pointing a gun in your face, "it's really not a point—at that point—where you do a lot of discussion."
RELATED: Why Is The Cannabis Industry In Such a Slump?
Many thieves record videos of themselves stealing the hemp crops then upload the videos to Facebook. Finding these robbers isn't necessarily a problem for police, but it hasn't deterred the thefts.
"I think it'll come to an end when it becomes a felony. I believe that the government needs to make it a felony—like [in] Australia. It's a felony there. It's one year in prison, and a $15,000 fine," Weed said. "So, you know, if they're experiencing something with more bite in the law—right now, it's just basically trespass. And so it's hardly of any consequence for people to steal currently."