When you stay on top of the trends, you can see way too much of the same thing. Millennial pink has been kicking around since 2013 easily, so it's utter saturation now even into food is peak internet fodder. Though I fully support everyone's inner unicorn, having calorie slammed sugar bombs isn't a feasible habit. With this color based trend in food, there's luckily many healthy alternatives that are still delicious, like this Beet Latte.
Hip cafes in Manhattan are making lattes in all the colors of the rainbow, especially millennial pink, but they aren't your typical beverage. Each one is stained by a different and generally healthy ingredient, like blue algae, spirulina, beet, and charcoal. Beet sounds like the only tasty one, so it was the most appropriate to hack for adding cannabis, and it's as trendy as a new Snapchat filter.
Beet flavors things so pleasantly, and it's even used as a source of sugar in many countries over cane sugar. It has an earthy, dirt-like taste quality to it that when mixed with creamy things, is a delicious pleasure. It's why goat cheese and roasted beets go so well together. This cannabis infused Beet Latte tastes like dirt cake, and I mean that in the best way.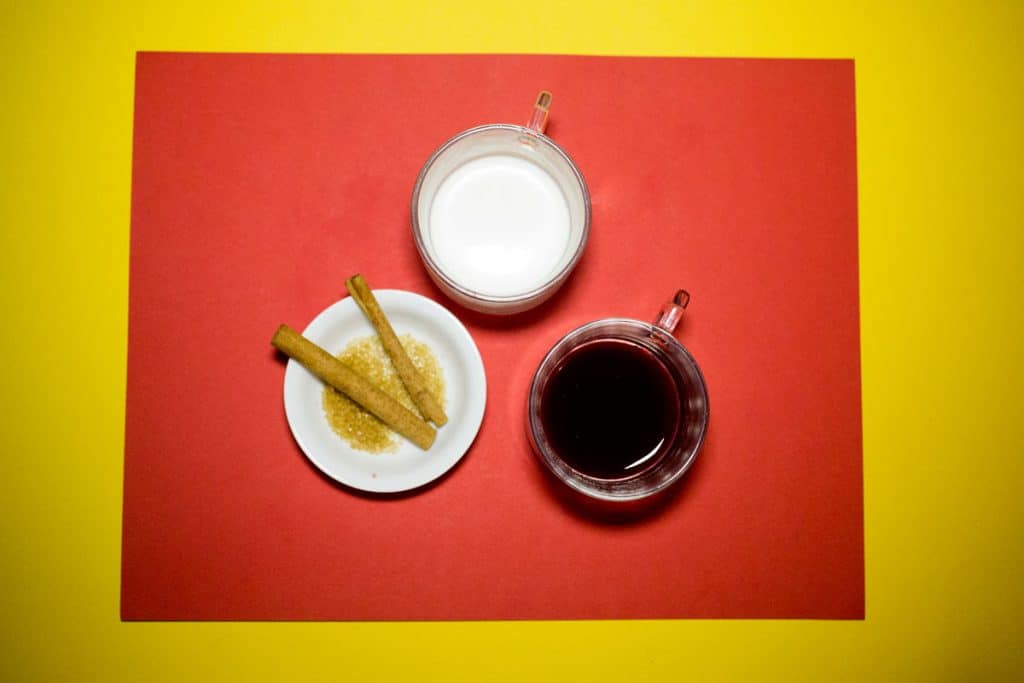 Vegan Beet Latte
Danielle Guercio 2017
14mg THC per latte
1 c beet juice
½ c coconut milk
1 tsp cannabis glycerin tincture
1 Tbs demerara sugar
1 cinnamon stick
1 tsp turmeric
Heat up beet juice with sugar, turmeric, and cinnamon stick until warm, avoid boiling. Remove from heat and stir in cannabis tincture. Dispense ½ cup into two mugs, you can stretch this to three if you want to drop the potency, just use smaller mugs and ⅓ cup of the beet mixture in each.
In a milk frother or on the stove, heat up coconut milk until it's warmed, again don't boil. Top each mug off with some milk, it will blend itself into a tasty layer. Garnish with a cinnamon stick if desired.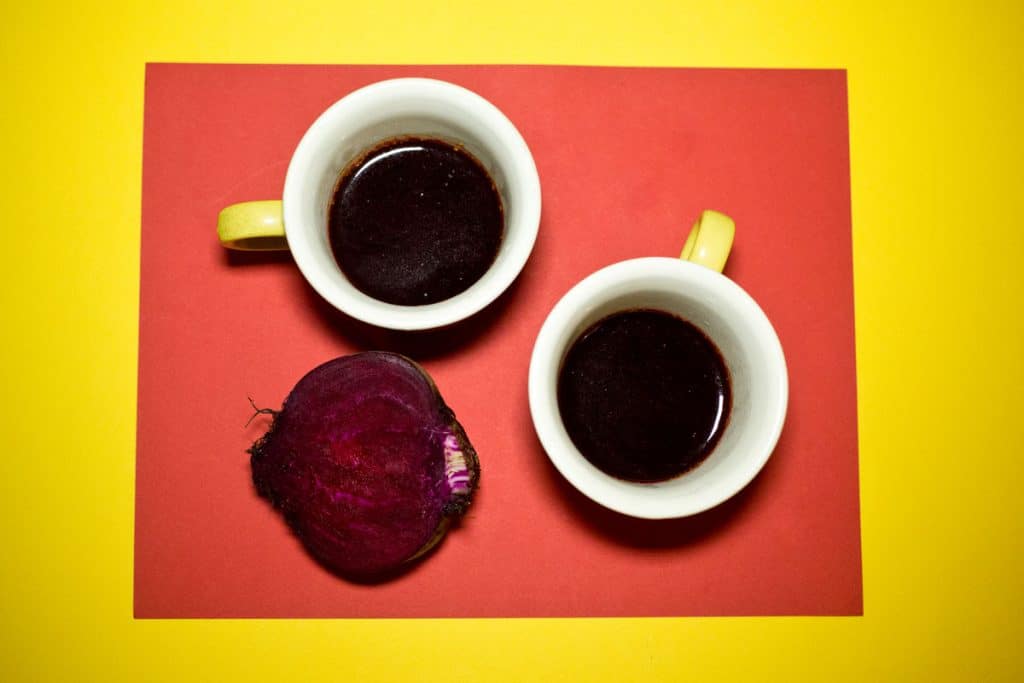 *Cannabis Infused Glycerin Tincture
In an oven safe container double sealed with foil, decarboxylate 3.5 grams finely ground cannabis at 225 degrees Fahrenheit. Put cannabis in a mason jar or vacuum sealed bag, pour over 2 oz vegetable glycerin and seal tightly. Place in a water bath at just under boiling for 1 hour. Strain and keep contents in a sterilized container. Stores indefinitely in freezer.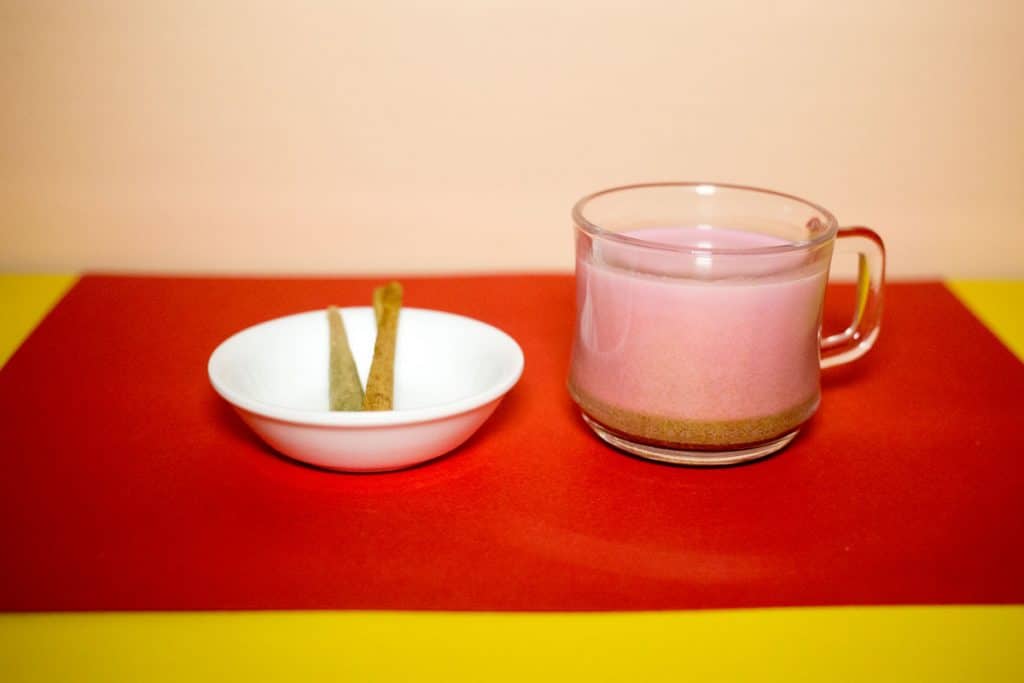 Whether you're looking for a coffee and tea alternative or just enjoy colorful and fun experiments, this is a winning drink. You can add seasonings that we didn't, like allspice, clove, and nutmeg, if you really want to go for the cake theme.
If you know how to do milk art, you can make this thing look as good as any $6 gentrificappucino any day. No matter how you started your day, after this you will feel much more aligned with your inner chill.
Photos: Maria Penaloza