As popular as gummies and fruit snacks are, sometimes people just don't like the idea of animal sourced gelatin. Unfortunately, subbing that out is not always the same texture wise, but you can get pretty close. This is a recipe that tackles that desire for jiggly, sort-of-chewy bites of joy without the idea of suffering attached to it.
The vegan substitute for gelatin works really well for my intense need to have real fruit snacks, especially because I'm not too upset that it's got less spring. Medicating anything fruity and poppable is the pretty much living the dream, and there's no lack of flavor, so all in all this is a good choice no matter how much meat you eat (or don't).
Vegetable Gelatin usually refers to agar agar. This is product made from a seaweed that has gelling properties and is often used in Southeast Asian desserts. It's also a popular modernist ingredient. A powder should be easy to come by on Amazon or at an Asian market. Using this magic mystery powder with fruit juice and tincture makes a simple snack, perfect for micro dosing.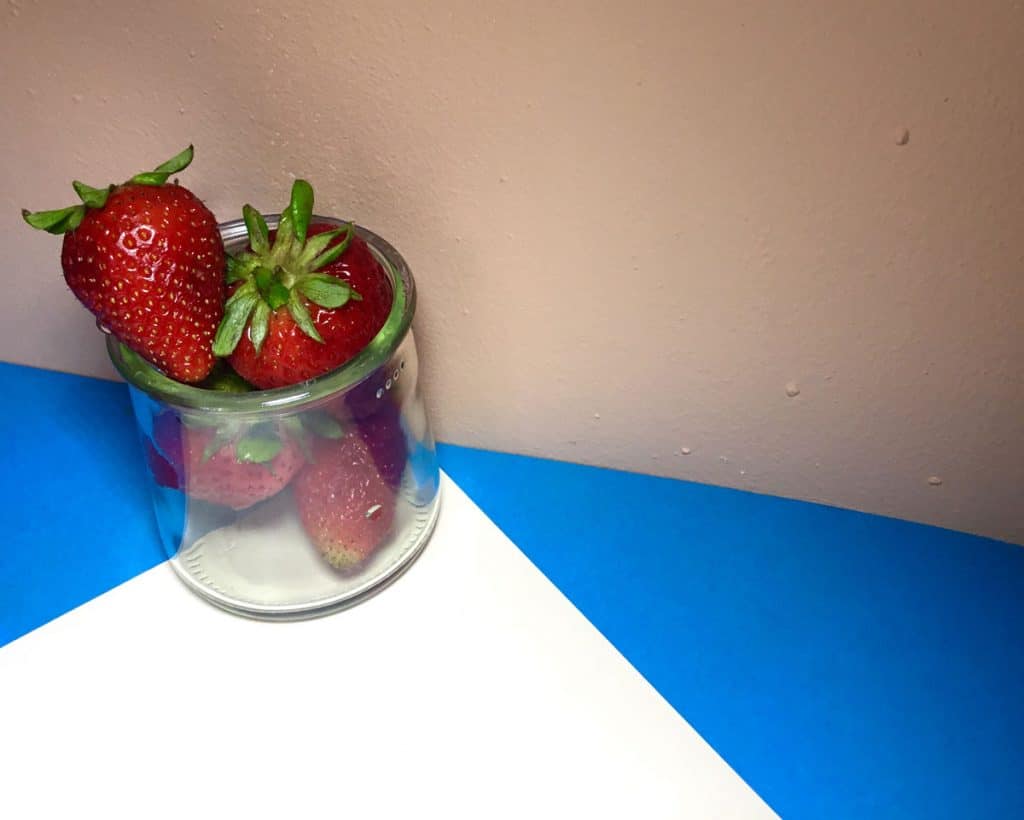 Vegan Strawberry Fruit Snacks
Danielle Guercio, 2017
Makes 150 bites, 1mg THC per bite
2 lbs Fresh strawberries, washed
⅔ c Corn syrup (crucial for texture)
2 Tbs Sugar
1 Tbs Citric acid
2 Tbs Agar agar powder
1 oz Cannabis glycerin tincture *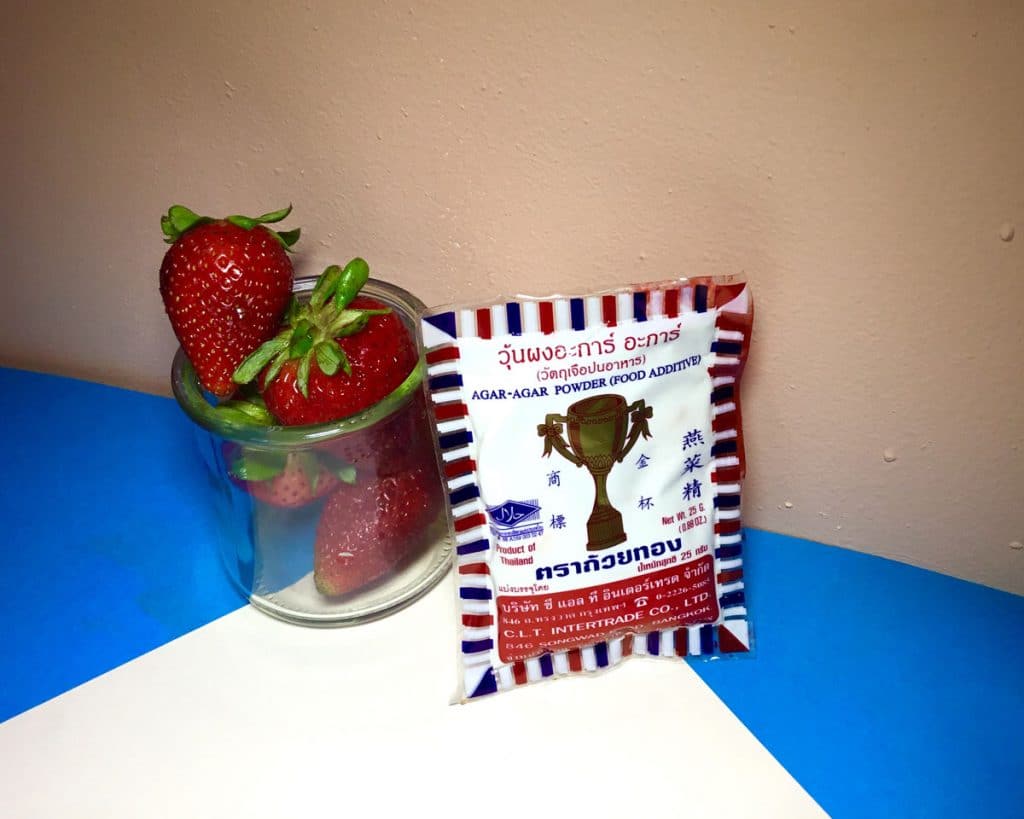 Break down the strawberries, removing stems and leaves and halving. Pile into a heavy bottomed pot. Sprinkle the sugar and citric acid over the strawberries and put aside for 20 minutes.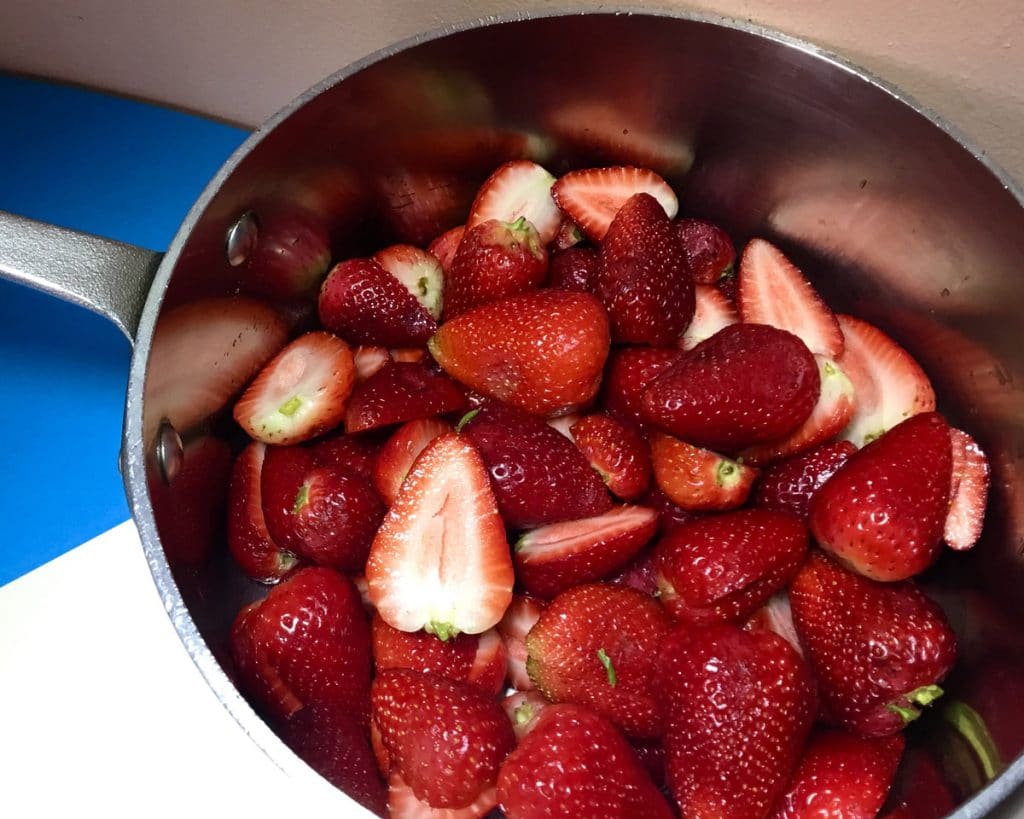 Muddle until they are mostly squished, you will be doing this again later so perfection isn't necessary. Add corn syrup and bring to a light simmer. Strain well for the best texture, and save the strawberry guts for another application. I'd suggest throwing them in a jar with some vinegar for a tasty shrub or salad dressing base.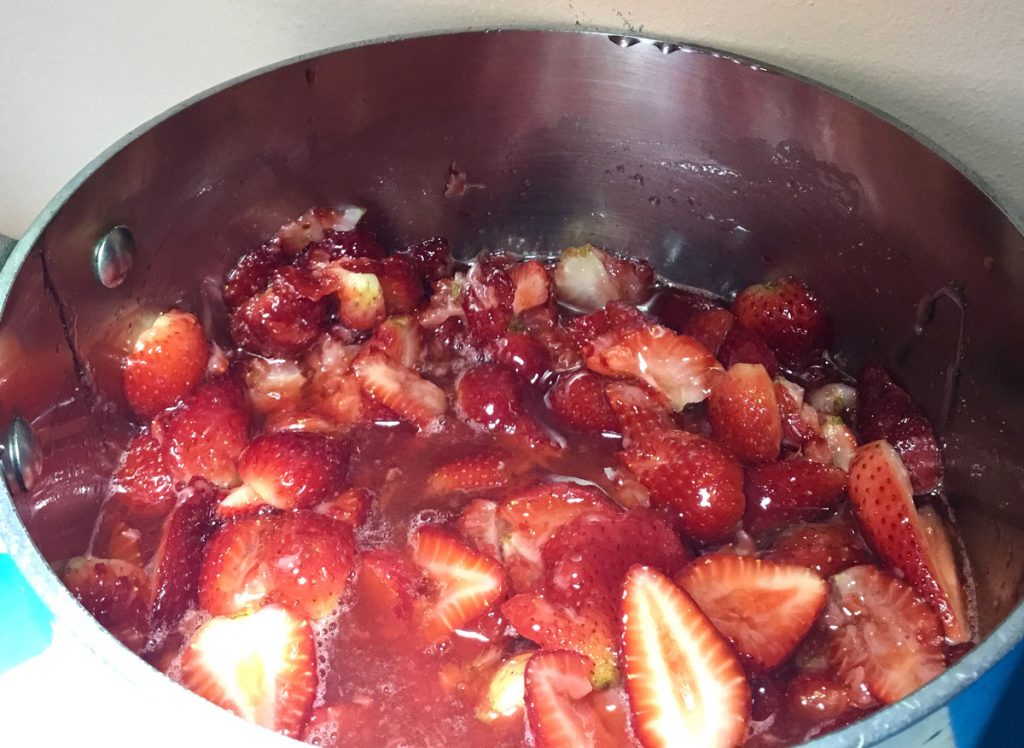 Put the resulting strawberry syrup back in the pan and bring to a boil once again. Add the agar agar powder and stir vigorously to dissolve the powder. Turn off the heat, and pour back into measuring cup which is much easier to pour. Let it cool slightly and then add the glycerin tincture and stir one final time.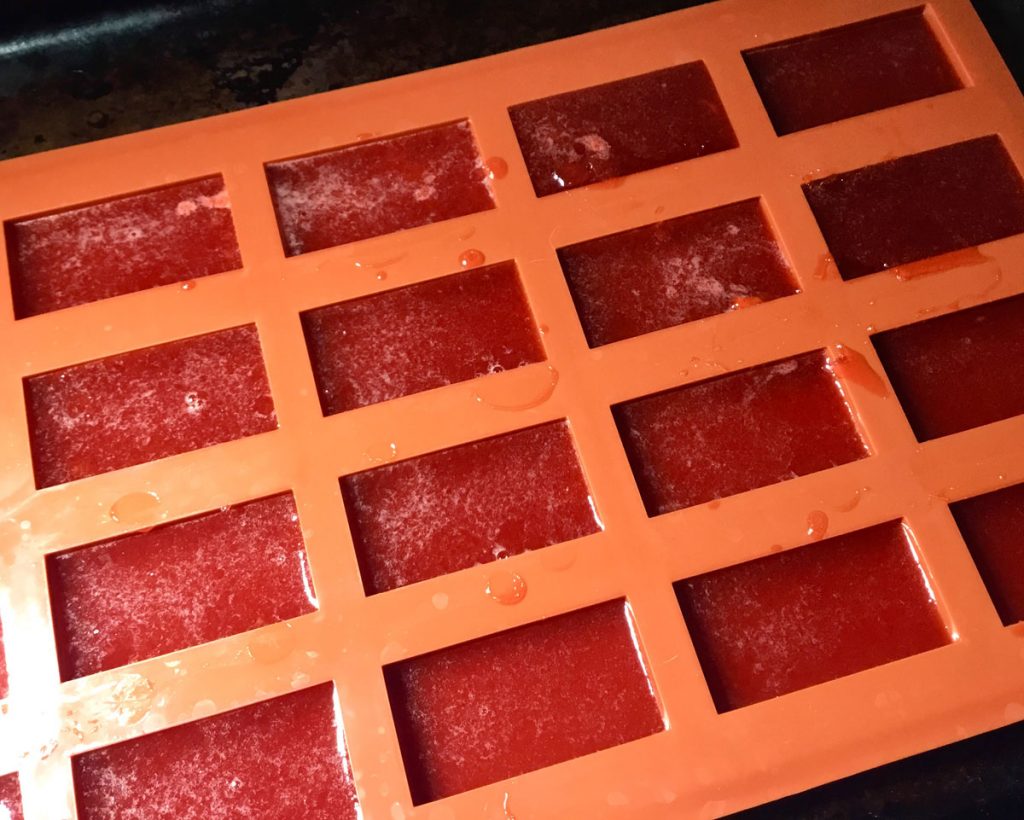 Pour into molds or a plastic lined anything to cool for at least 2 hours. If this is your first time, try not to use an overly complicated mold, these are on the softer side. You can add an extra tablespoon of agar agar to give it more body, but be wary as too much can add a grainy or crumbly texture to your finished product.
Remove from molds and chop into small pieces, storing in an airtight container. You can alternatively dehydrate your finished product for a fruit leather texture, but this takes time and it's very delicious as is.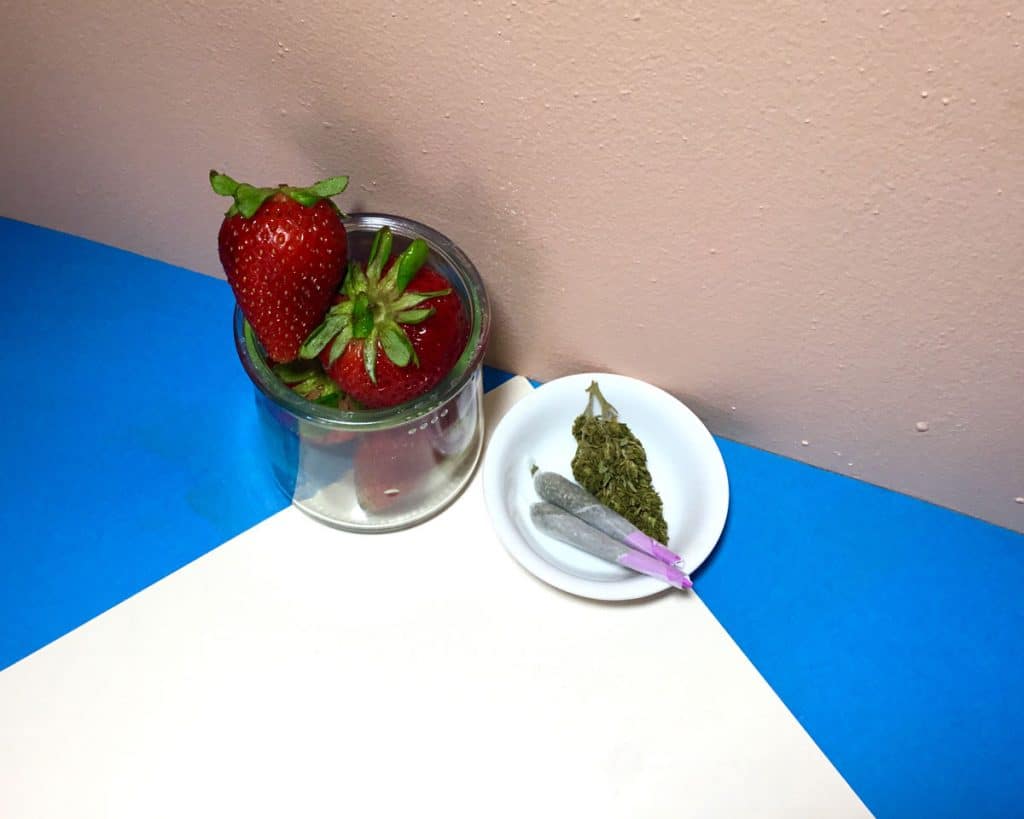 *Cannabis Infused Glycerin Tincture
In an oven safe container double sealed with foil, decarboxylate 3.5 grams finely ground cannabis at 225 degrees Fahrenheit. Put cannabis in a mason jar or vacuum sealed bag, pour over 2 oz vegetable glycerin and seal tightly. Place in a water bath at just under boiling for 1 hour. Strain and keep contents in a sterilized container. Stores indefinitely in freezer.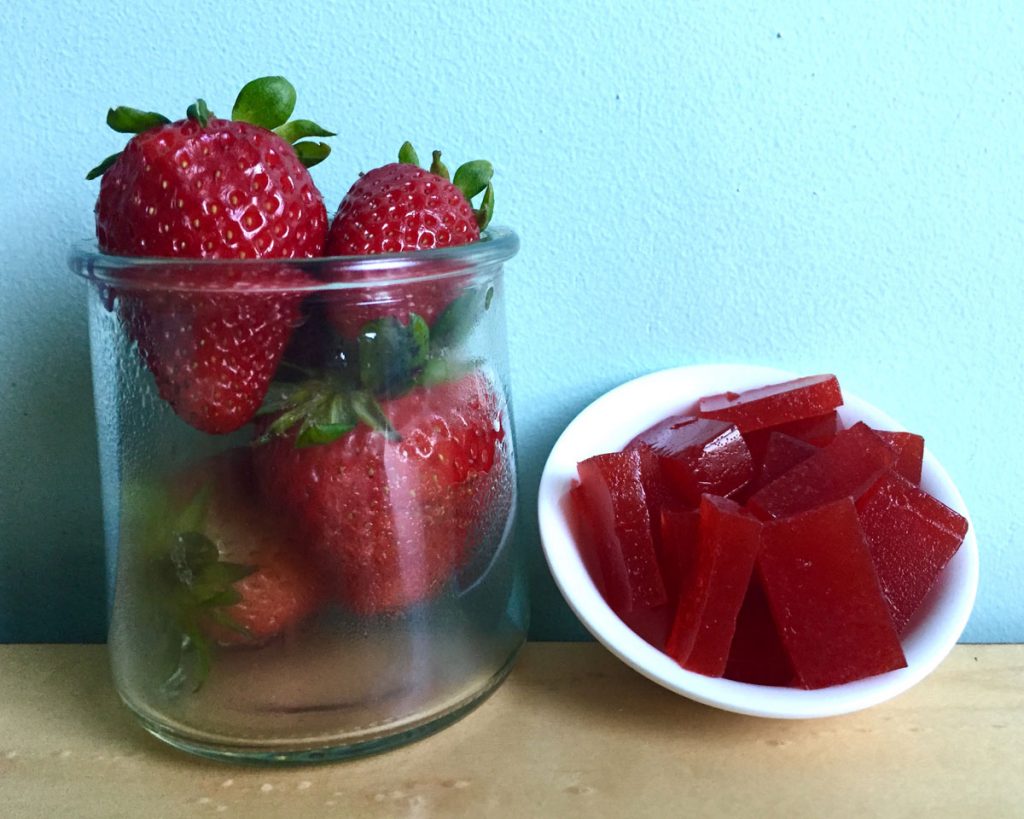 As with all edible cannabis, be aware of how you are dosing these out. Sometimes the tastiest treats get us into the most trouble. You can cut the actives in half if you want to be able to really munch carelessly. In these cases it's helpful to split them up from the get go, portioning will be your friend. If you know one handful is a certain amount, you won't overdo it by accident, you'll be fully aware.
Photos: Danielle Guercio