Socrates Rosenfeld's life has been dedicated to serving his country and serving others. After graduating from West Point, he served a tour of duty as an Apache helicopter pilot in Iraq. Now he wants to make shopping for marijuana as easy as shopping on Amazon.
At age 29, Rosenfeld stepped away from military life, but still felt the passion to serve. "Is there something more that I can be doing to help others?" he asked himself. The Army veteran struggled to find an answer, but figured going to MIT to receive his MBA wouldn't hurt. So off he went to Cambridge, Mass.
While at MIT, Rosenfeld begin to shed the strict military structure. He learned the entrepreneurial skills that allowed him to start his own business, Jane Technologies, the cannabis industry's first end-to-end online marketplace. And he smoked cannabis for the first time.
"I was totally opposed to marijuana," Rosenfeld said. "I never really judged others, but it was not something I ever considered doing. I was always the straight arrow."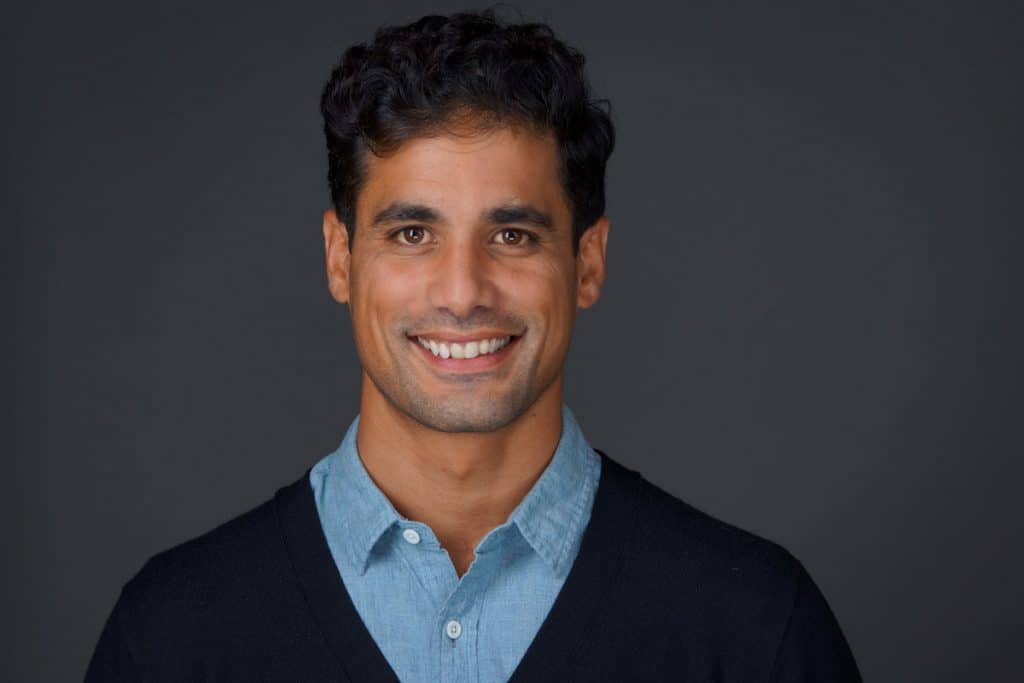 But Rosenfeld talked to many of his fellow veterans and heard their horror stories about post traumatic stress. And he heard their stories about how cannabis helped them cope with the disease.
Nearly 20 percent of veterans who served in Operations Iraqi Freedom and Enduring Freedom suffer from PTSD, according to the U.S. Department of Veteran Affairs.
The stories from the veterans and his research made him curious. He, too, tried cannabis.
"I felt instantly balanced the very first time I tried it," Rosenfeld remembers. "It turned down the volume in my head and helped me calm down."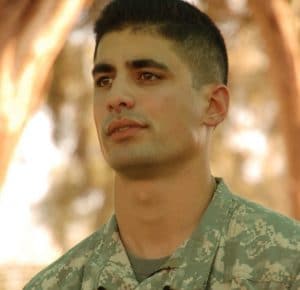 From his first puff of cannabis at age 29, Rosenfeld knew how to continue his mission to serve others. He wanted his new company to facilitate others looking for medical relief from cannabis.
"Look, I have close friends who have been diagnosed with post traumatic stress. People I served with in the Army who have done some extraordinary things. They have earned the right to use cannabis to help themselves," Rosenfeld said.
Rosenfeld and his wife, Emily, moved to Santa Cruz, Calif., to enjoy the West Coast vibe and to launch Jane Technologies in the nation's largest cannabis-friendly state. Rosenfeld's brother, Abraham, is a co-founder.
To get his company off the ground, Rosenfeld set out to raise $1 million in seed funding and instead got $1.2 million. Rosenfeld anticipates another round of funding will be coming in the fall.
Jane Technologies launched last month and bills itself as the cannabis industry's first end-to-end online marketplace, where patients and customers can locate and order preferred products available in real-time at local dispensaries and retail outlets.
The major difference between Jane and other directories is what Rosenfeld calls the secret sauce. According to the company's press release:
Jane is the only online marketplace that transforms a retailer's existing point-of-sale system into a turnkey digital storefront, allowing medical and recreational consumers to search their menu items in real-time, compare prices, products and services with other dispensaries in the neighborhood and then reserve those items for in-store pickup or delivery.
"Consumers today want a certain experience when shopping online; they expect smarter searches with custom recommendations, and we believe the cannabis industry should be no different," Rosenfeld, said.
"We also recognize that dispensaries are the backbone of this industry – and they're tired of relying solely on expensive advertising to reach new customers. We're committed to supporting those visionary operators who see where the industry is headed, and want to provide their customers with a simple and straightforward shopping experience – all while seamlessly operating within compliance of state law," Rosenfeld added.
So far, Jane Technologies is focused on the Santa Cruz market with plans to be in San Francisco soon. Colorado and other states are also on the radar. As the company grows, Rosenfeld says the feedback from retailers has been better than expected.
"There's no monthly subscription or contracts they're tied into, there are no startup fees. What we want to create is the fairest model for consumers and retailers," he says. "We want to earn the business, and if we can earn the business, we can a small flat fee. If we don't bring business, they pay us nothing."
Jane already has more than 200 retailers on board and the sky's the limit. "We're really excited about coming out to Denver," Rosenfeld says about the company's next strategic markets. "And we'll keep providing our value in every state that has medical or recreational programs."
For Rosenfeld, Jane is not just his company. It is his way to serve. "I believe that cannabis can bring well-being, health, and love into this world. It can put us in a place of self empathy and non judgment. And I am speaking from personal experience.
"Our team of military vets, artists, engineers, immigrants, and advocates are committed to connecting the cannabis consumer to quality local products from dispensaries in their neighborhood. As a business, we believe in creating a model where everyone can win."