If you could peer into the kitchen of the Duchess of Cambridge, what do you think you'd find? Cooking Light shares details about what Kate Middleton eats on a daily basis, including when she's pregnant.
Who doesn't love to peer into the private lives of celebs? Not only do we want to know who they're dating, who they're wearing and whether or not that flowy top is hiding a baby bump, we want to know what they eat! And royals are no different.
We already know that Meghan Markle loves mac and cheese and French fries. And Prince William loves a good roast chicken or steak (on the bloody side, preferably). Oh, and the Queen loves her some alcohol. And now it's Kate Middleton's turn. By royal standards, it's pretty predictable, but she does get points for eating a heavy plant-based diet.
Cooking Light went down the rabbit hole on this one, piecing together a food history of what the Duchess likes to consume when she's pregnant and when she's not (which isn't often). Here are four of her favorites.
Chicken
The royals and their damn chicken. Every single one of them has gone on record to say it's the dish they love the most. And Kate is no exception. A 2012 profile inVanity Fair reveals that Kate is known to make the dish for her family whenever she has the chance. A friend of Kate's is quoted as saying that: "Kate was…carrying a shopping bag with a chicken in it that she was taking home to cook for William's supper. That's their idea of the perfect night."
Curry
During a trip to Canada in 2016, according to the Mirror. Kate and William made a stop at the famous Vij's and, according to the chef himself, they ordered "Maharaja Style Coconut Curried BC Vegetable Curry With Basmati Rice and Wine marinated BC lamb popsicle." Asked if Kate liked cooking, she replied "Yes, especially curries."
Plants
During her pregnancy with George, Kate had a rough go of it and turned to plant-based foods to counter her morning sickness. SELF reports  the Duchess ate avocados, berries, and oatmeal.
RELATED: Prince William Reveals The Dish He Loves To Cook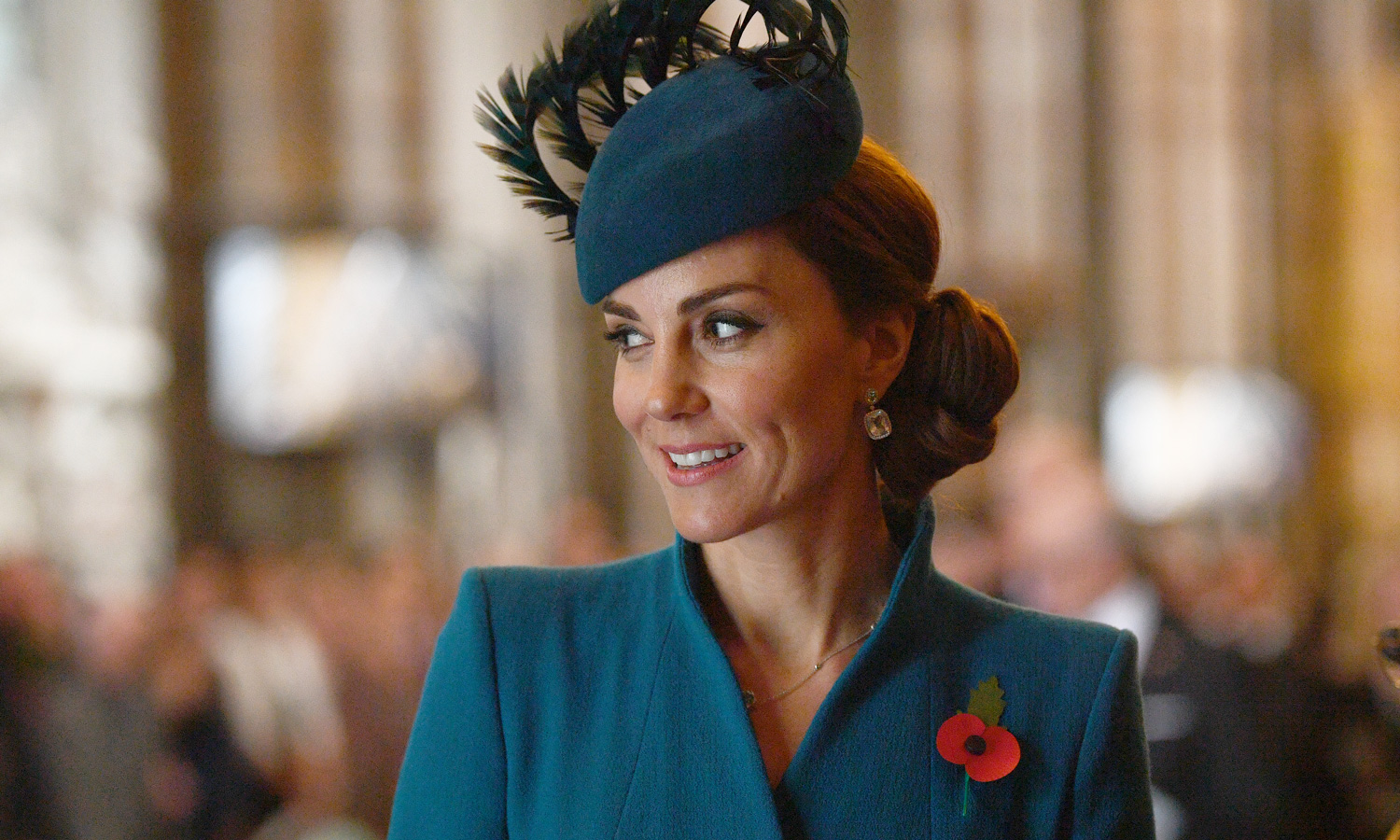 It reportedly helped soothe her morning sickness, and the healthy staples have since become part of Middleton's daily routine, according to Cooking Light.
Ceviche
The Daily Mail reported that Middleton turned to raw foods to lose a little weight, achieve glowing skin and perhaps even boost fertility. Kate's favorites include tabbouleh, watermelon salad, goji berries, gazpacho, and almond milk. But her favorite is ceviche—raw fish "cooked" in the acid of fresh squeezed citrus juices and spices.
RELATED: Eat Like A Royal: 5 Of Meghan Markle's Favorite Foods
It should be noted that the Royal Family is forbidden from eating shellfish. As previously reported by the BBC, those in line to the throne are banned from eating shellfish because it contains a high risk of foodborne illness. That means no lobster, no shrimp cocktails, and no mussels. But ceviche is okay.