If you ask women what they usually always have in their (likely giant) purses, you'll likely get answers ranging from hairspray, makeup (like, an entire bag full), gum, car keys and a cellphone. But when you're royalty, you carry only the necessities.
According to Marcia Moody (by way of Cosmopolitan), author of Kate: A Biography, The Duchess of Cambridge carries just four things with her at all times. And these include the basic of all basics. You won't find any Cliff bars, kiddie toys or crinkled receipts in this bag.
A mirror
Checking one's teeth for food is a must when you're royalty.
Related: This Is Why Kate Middleton And Meghan Markle Are Not Called 'Princess'
A handkerchief
Totally necessary when you have three young children with runny noses. Unless Prince William has some allergies we don't know about. #momlyfe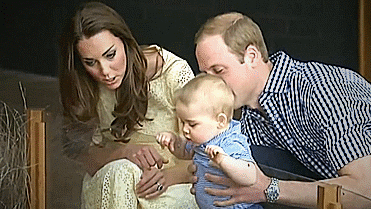 Lip balm
This is probably why her pout always looks so perfect.
Related: Kate Middleton Sends Demand Soaring For This Surprising Fashion Accessory
Blotting papers
This is absolutely essential as to not appear shiny in photos. Kate runs around all day for royal engagements, not to mention chasing her kids around and dodging rumors of in-law cattiness.