Mrs. Nick Jonas got her husband's age wrong on IG and fans were quick to let her know; Shawn Mendes admits he's "truly in love", but wouldn't say with whom.
Shawn Mendes basically confirmed he and Camila Cabello are in a relationship, and Shawmila fans can finally breathe again.
Mendes officially put those ongoing romance rumors to rest at a Q&A event on Sunday (August 31), during which one fan asked the crooner: "You've said you've never been in love. Has that changed recently?"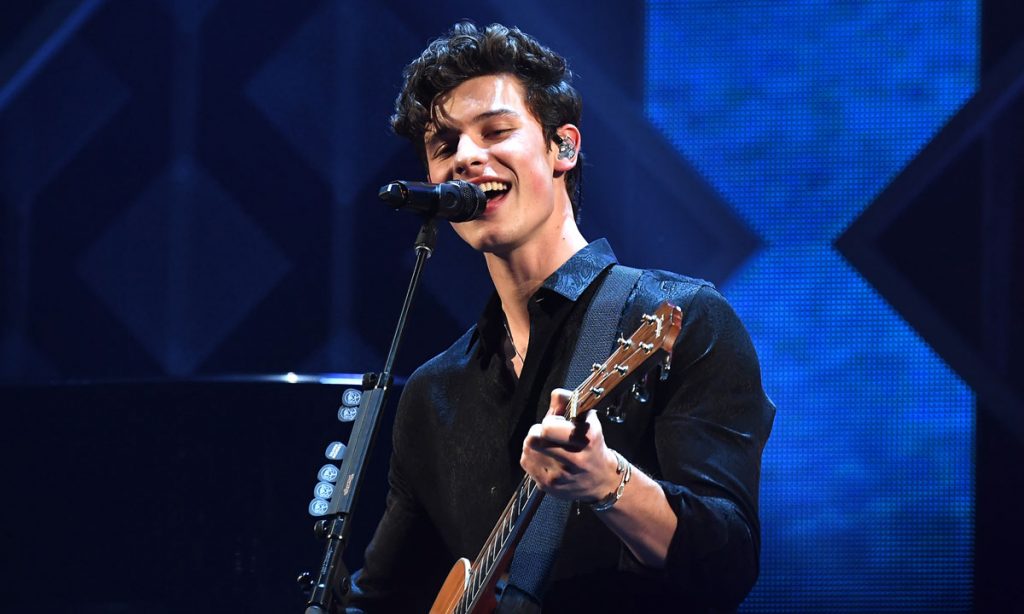 The question may sound familiar to fans, as the "Lost in Japan" star admitted to Clash in 2017 that he'd "never actually truly been in love," but was optimistic about the day he'd write a song for "my girlfriend who I am truly in love with."
In answering the question, Mendes seemed to validate that he had found his other half with the "Havana" songbird. "Honestly, I wanna say I wanna talk to you guys about this stuff, but it's not just me in the relationship," he replied. "There's another person involved, and I can't say things that I feel. It's not just me deciding, you know?"
"Honestly, I wanna say I wanna talk to you guys about this stuff but it's not just me in the relationship! There's another peron involved. I can't say things that I feel… It's not just me deciding you know?"#ShawnMendesTheTourUncasville pic.twitter.com/xyqP0I3r6h

— Shawn Mendes Updates (@TrackingSM) August 31, 2019
Even without name dropping his beloved, Shawmila fans got the point and respected the Canadian artist for wanting to wait to address their relationship as a couple. "Matters of the heart, between two people, are sacred. Therefore, private. If Shawn and Camila wish to discuss their relationship they will do so on their own terms," one user tweeted.
This vow of secrecy might also explain why Cabello and Mendes didn't seal their live televised debut of "Señorita" at the 2019 MTV VMAs with that much-anticipated kiss celebrities and fans anticipated.
Oops! Priyanka Chopra made a gaffe on Instagram over the weekend and she's been getting trolled by her followers ever since. So, what was the mistake? While celebrating the launch of Nick Jonas' new VillaOne Tequila, Priyanka referred to her husband as a 27-year-old. The only problem, according to Nick's fans, is that the pop star is technically 26 for another few weeks. He'll celebrate his 27th birthday on September 16.
"So proud," Priyanka captioned the photo of her and Nick. "When you own your own tequila at 27!" Shortly after she shared the cute post, though, her followers began to troll her for saying Nick is 27. It's possible it was just a typo, though, as 6 and 7 are right next to each other on the keyboard. Or, maybe, she was rounding up because Nick's birthday is right around the corner.
https://www.instagram.com/p/B163bZ0HSEV/
"He's actually 26 not 27," one follower commented, while another chimed in with "when you don't know how old your own husband is… he's a tequila owner at 26 actually… guess his age really doesn't matter." One follower even tried to flex by showing they know exactly how many days are left until Nick's birthday, writing "26* for 14 more days."
While his fans were offended on his behalf, Nick didn't seem to mind the mixup. He was spotted leaving a comment, as well, writing "my beautiful forever date." If Nick isn't bothered by his wife calling him 27, maybe his fans shouldn't be either?