Companies have spent the last decade getting us hooked on their work. Here are four features that make it really hard to put our phones down.
Tech developers encourage us to spend all of our time using their products, no matter the negative consequences for our health or the critiques that they might receive. It's only recently that big companies like Apple and Google have come up with solutions and ways of helping us manage the time we spend on apps and on our devices.
In a statement announcing a Digital Wellbeing initiative, Google said that "Great technology should improve life, not distract it." That's really nice, but this problem goes further than having a feature that notifies you when you've been using the app for too long (even if it certainly helps).
Popular Science reports that the addictive design of these devices plays a big part, and that companies have spent the last decade getting us hooked on their work. Here are four features that make it really hard to put our phones down.
Pauses and loading time
For optimal functionality, apps should have no loading time. Instead, every time you open an app like Twitter, there's a few seconds of pause where the logo flutters and you wait for the tweets to come up. You may think you have a bad connection but this is done on purpose.
User Experience (UX) designers claim that this dramatic pause creates anticipation, much like the pause a slot machine takes when you pull the lever. While there's not a lot of research done when it comes to phones and the effect they have on our brains, there's a lot of information out there on gambling, which gives us a shot of dopamine whenever we win and receive a reward. The more that time passes and the more society absorbs smartphones, the more our brains will change to adapt themselves to these foreign addicting activities.
Infinite amount of content
https://giphy.com/gifs/mary-poppins-Bp5nePMm65mI8
Pull-to-refresh features are also addictive, asking for us to swipe down to get more content, always providing us a new tweet or a new photo. Infinite scroll is the same — it makes it hard to stop looking through content even if you've been looking at your Facebook feed for hours. According to a report from 2016, we spend around five hours a day looking at our phones. It's safe to assume that this amount has increased in the past couple of years.
Variable rewards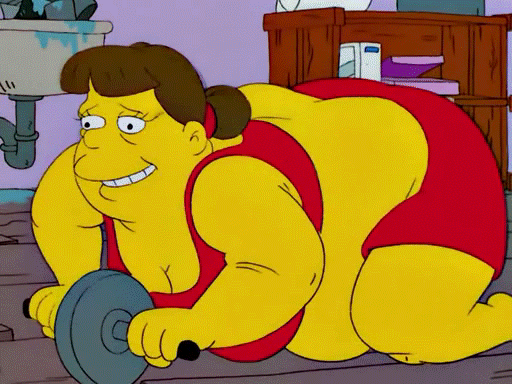 This term, developed by psychologist B.F. Skinner, was made famous when he discovered that pigeons would press a lever more frequently when the food was presented irregularly instead of regularly. Since the food presented itself  unexpectedly, their reward was much larger.
Variable rewards occur on all social media platforms in different forms. The unpredictability of how many likes you'll receive or what type of content you'll view creates a thrilling experience that's hard to resist. It happens when people constantly check their Instagrams, waiting for new photos or likes. If nothing good is on or you get little feedback then there's always next time.
Constant notifications and autoplay

Apps notify you when someone posts a photo or when a tweet gets a lot of traffic. It almost seems like the farther you try to keep yourself from an app, the more it demands your attention, reminding you that it's waiting for you to be used.
You may get a notification from Instagram, for example, letting you know that someone put up a story for the first time in a while. This story will be highlighted in a very attractive pink. Once you watch it, autoplay kicks in, looping you in and practically forcing you to watch all of the remaining stories, no matter who they're from. Netflix and YouTube have similar features, queuing up more related content once you're done watching something.