No matter how many new apps are developed, dating will always be a complicated and stressful topic for some. Meeting someone new and stepping out of your comfort zone can be fun, but most of the time these first encounters result in awkward meetings that don't evolve into anything more.
While dating won't always be stress-free, it's really important to remove some of the pressure from the situation and to try and have fun. You can't control whether you'll like your date or if they'll like you back but you can definitely make the most out of every single encounter. And that starts by forgetting about some dating rules that are outdated and don't do much besides make the process even harder.
Bustle compiled a list of dating rules that you should ditch. Here are five of our favorite.
No kissing on the first date
We've all heard about the third date rule and it's not a good predictor for relationships. Society should never pressure you into doing or not doing anything, and that includes kissing or having sex with someone. There's no perfect moment to do any of these things, and each date and person you go out with is different. Avoid stressing over these things. If you want to kiss someone, kiss them. If you don't want to, then don't. It's as simple as that.
The guy must pay for everything
This belief is outdated and hetero-normative and it's important to remove that pressure from a first date as soon as you can. It's dumb that someone has to pay for the date because of their gender.
Go into the first date without any expectations, believing in the fact that you guys are equals. Afterwards, if you have a second date, enjoy the feeling of paying for them or having them pay for you. It gives this gesture much more meaning when it happens organically than when someone pays for you because it's expected of them.
Don't be the first person to text after the date
There's this weird belief that makes people question themselves and wonder if it's okay for them to show someone that they like them. It's good to be honest about your feelings; you're grown ups and this isn't high school. If you text someone and they don't text you back then it's their loss and that relationship wasn't going to go anywhere in the first place, regardless of how long you waited to text.
The first date must be perfect in order for a second date to happen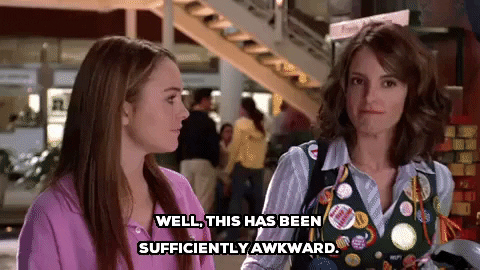 It's really hard to have a perfect first date because most of the time people are nervous and it can be awkward to hang out with someone you don't know that well. A great second date is still a possibility after an awkward first, mainly because you've already hung out with this person and find yourself a little more relaxed. "If you have a good feeling, give them the benefit of the date and try a 'redo'," says Jen Dewall, career and life coach.
Try hard to impress them
Yeah, no. It may sound cliche, but you should just be yourself and relax. Don't waste time in trying to impress someone with your achievements and strengths of character. A date isn't a job interview.