Hiking is a great summer activity on its own, but it's especially satisfying when paired with a joint.
Now that summer is upon us, it's time to get back to one of the world's best pairings: marijuana and the outdoors. This simple pairing brings out the best in weed, getting you in touch with nature and allowing you to relax and enjoy your trek in surprising ways.
While there are many approaches to get high on a hike, some are less complicated and fumbly than others. We've compiled a brief list of things you should consider before going on your hike to make the process easier, safer and more fun. Here are 5 of our most important recommendations to make the most of your hike/smoke session.
Pack all the necessary tools
Before you leave your house, make sure to pack all your necessary items in discreet and convenient places. If you're taking a pipe, pack one that you wouldn't mind losing or breaking, since accidents (tripping, falling, etc.) are common while hiking. If you're planning on smoking a joint, make sure you've prepared it ahead of time and stored it somewhere that protects it and keeps the smell contained.
Be discreet
RELATED: The Role Marijuana Legalization Can Play In Fighting Racial Injustice
No matter the state where you live, cannabis is still considered a Schedule I drug, meaning that if you're caught with it in a national park, you're still breaking the law. Also, not everyone enjoys the smell of weed so be considerate of others and smoke in an area that's secluded and private.
Pack water and snacks
You should always pack water when hiking, but you should do so especially if you're considering bringing weed. Remember to pack your favorite snacks in case you get hit with the munchies and still want to be able to enjoy your hike.
Always travel with someone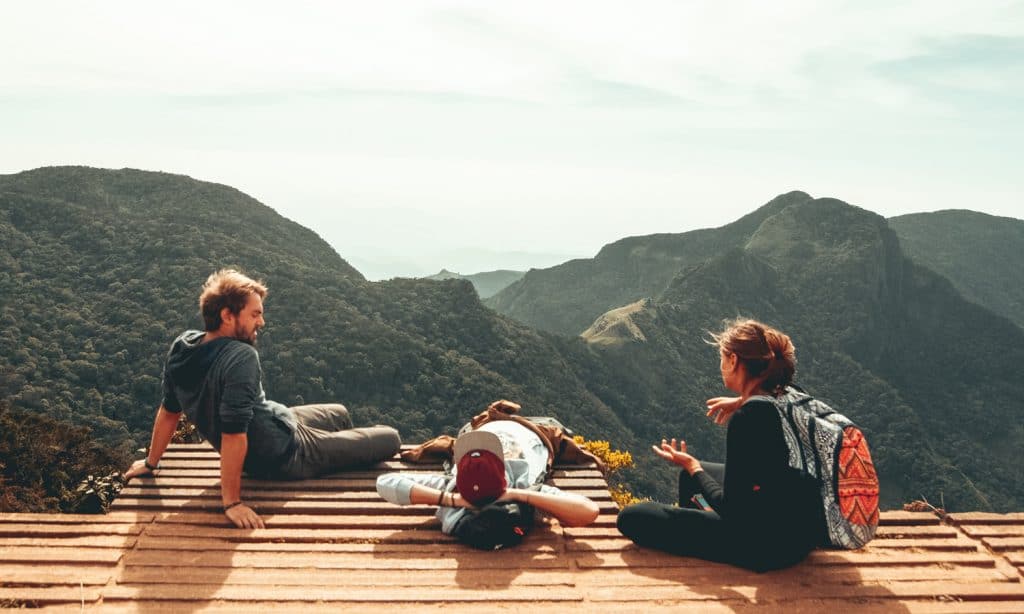 RELATED: Your Genes Have A Surprising Impact On How Marijuana Affects You
No matter how experienced you are with marijuana, it's really important to be with someone if you're planning on consuming somewhere other than your house; you don't want to get too stoned and then be unable to make your way back home.
If you're an inexperienced hiker or if you're trying out a new trail, being with a companion is even more important. It's also more fun to converse with someone, high or not, while on the trail.
Don't litter
After you're done smoking, snacking and hiking, make sure to take your trash with you and leave the space as you found it. Remember that fires are particularly easy to start in the summer, never mind when you add in a half-lit roach to the equation.