IKEA is a strange place where you can lose hours of your life. You can spend entire days there and you'd still find new things to discover and to marvel over. SPÄNST, IKEA's new collection, is lifestyle focused and has some scratching their heads.
Inspired by "youth culture" (is that even a thing?), SPÄNST, on all caps, is designed by Chris Stamp and Maja Ganszyniec, and it includes all sorts of objects, such as basketball hoops and skateboards. Not the most practical of things, but hey, it looks cool.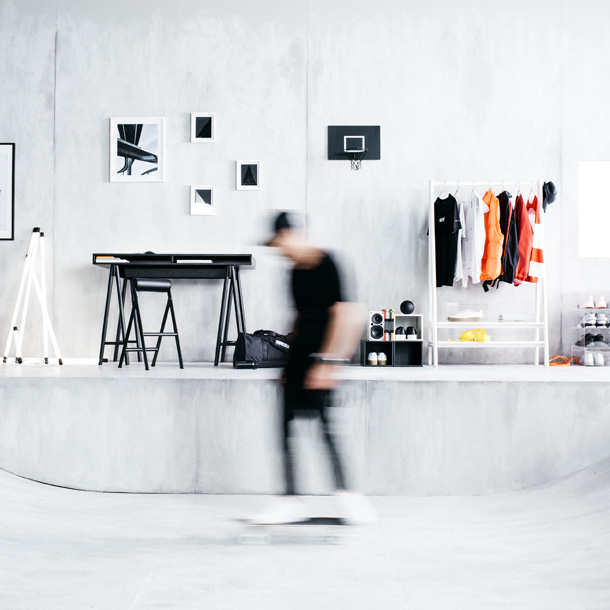 "Fashion and furniture are different animals, but the creative process is similar. With this collection I've learned that it's worth pushing the limits."
What does that mean?
Stamp says that he "grew up surfing and skating," in SoCal, where "skating is more than transportation. It's a culture." Obviously SPÄNST wouldn't be complete without it's own line of hoodies, graphic tees, and hats, for the young ones who can splurge on a $90 skateboard, or the adults who grew up in SoCal and are feeling nostalgic.
IKEA's new collection will be available for purchase on May 1st, but there will be pop up events on Burbank, California for those who live near the area and feel like checking out their stuff.