If you're not sure if you should be cutting wine out of your diet in order to lose a few pounds before the holidays (so you can gain them back), you might want to reconsider. A new study says those who drink moderate amounts of nature's liquid gold are less likely to be admitted to hospital than those who don't drink at all.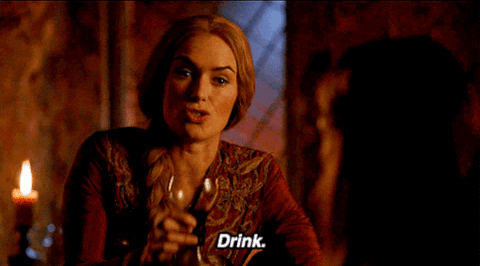 The study, published in the scientific journal Addiction, comes from the Department of Epidemiology and Prevention of I.R.C.C.S. Neuromed in Pozzilli, Italy. Researchers examined 21,000 men and women with an average age of 5 and discovered that moderate drinkers who consumed about 4 ounces of wine a day were healthier than both heavy boozers and teetotalers.
According to the Daily Mail, "Those who never touched a drop were 11 per cent more likely to find themselves hospitalized than the glass-a-day club."
Says Simona Costanzo, the paper's first author:
We observed that a heavy consumption of alcohol is associated with a higher probability of hospitalization, especially for cancer and alcohol-related diseases. This confirms the harmful effect of excessive alcohol drinking on the health. On the other hand, those who drink in moderation present a lower risk of hospitalization for all causes and for cardiovascular diseases compared to lifetime abstainers and former drinkers.
It's no secret that wine is good for you. Older studies have found that the compounds in red wine are  heart healthy when consumed in moderation. But if you're not a drinker, this new study is not a reason to start.
Ken Mukamal, Associate Professor of Medicine at Harvard Medical School, explains: "We are absolutely not saying that any teetotaler should start drinking to improve his/her health. However, this research reaffirms that the effects of alcohol consumption cannot be reduced to a single catchphrase or punchline. This very comprehensive study clearly shows that we need to consider its health effects based upon both dose and disease".