Sipping and clicking is a boon for the economy. Like, to the tune of $30 billion.
A new survey by Finder, which exists to help people make better financial decisions, shows that after just a couple of innocent drinks, all hell can break loose online. The number of people who purchase items online after getting a little buzzed? 68 million. And those are just the ones who admitted to drunk shopping. That number translates to about $447 per person spent — double the numbers from the previous year.
Here are some other statistics: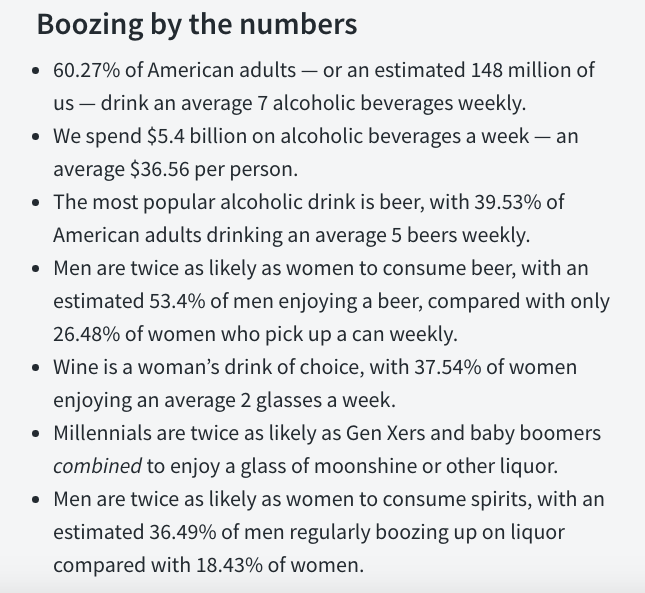 According to Finder, nearly 61 percent of shoppers say they spend the most on food when they're tipsy—duh— followed by shoes and clothes (25.09 percent) and gambling (24.91 percent).
And while the survey finds that Millennials are most likely to shop while drunk, Gen Xers spend the most money on their drunk purchases, averaging $738.87 per purchase — more than triple the amount that millennials spent.
The study also finds something pretty interesting, seeing as how women are plagued with the stereotype of being shopaholics:
Surprisingly, men spend almost double that of women when under the influence, averaging a total $564.51 per spend, compared to women, who spend an average $282.65. Compounding this, men are also more likely to buy while boozed up, with 48.19 percent of men who drink regularly admitting to a drunken shop, compared with the 41.36 percent of women who do so.
And it's absolutely not surprising that single people spend more while under the influence than married people: 55.78 percent vs. 43.63 percent. However, those married folk are likely to spend twice as much on "spontaneous drunk purchases" than their divorced counterparts: $327.62 vs. $147.71.
Hey, at least most of this stuff is probably returnable, right?