Cannabis culture is busting at the seams, becoming more mainstream than ever. Though mentioning April 20th gets its share of eye rolls, it's a pretty universal day of celebration of the herb and for all of the people that love it.
Every year there are more and more events taking place on 4/20, and this year looks to be the biggest yet. We scoured the internet and that Facebook events page no one looks at for the coolest 4/20 happenings around the country. Underground or out in the sunshine, this is your one stop shop for everything from immersive performance art to music and meditation festivals.
Los Angeles
Magic Bus Experience is hosting a massive experience based gathering the entire weekend of 4/20. Ticket holders have access to pillow forts, creative experiences, mazes and more.
https://www.instagram.com/p/BhecUgTAPWN/?taken-by=rastakream
Chef Rasta Kream is hosting a Four Twenty Food Sesh, with multiple medicated options. At $20 per ticket for four samples, you have three hours to experience some of LA's coolest cannabis chefs and their cocktails, dishes and desserts.
Bay Area
Barbary Coast is hosting an all day speakeasy, where any purchase plus $1 brands you entry to the gathering of educational sessions and sample specials.
Join the Ganja Goddess Getaway in the Bay Area from 4/20-4/22 for a weekend of edibles, buffets, classes, yoga, hot tubs, and more.
https://www.instagram.com/p/Bhh8DEnlUI_/?taken-by=hoodincubator
The Hood Incubator is being sponsored by some of the Bay's biggest cannabis brands to pass out much needed relief supplies to homeless Oaklanders from 10am to 2pm at City Slicker Farms.
New York
One of New York's best loved clubs, House of Yes, is hosting 420: A Ganjapalooza, and you should go if you are looking for the most unique experience you're likely to find in NYC. Described as "An exploration into the experience of cannabis presented as a disjointed spectacular of entertainment," we don't recommend missing it.
On 4/21, you can do some hands on crafting with BreadxButta at Studio X. Guests get special 420 cocktails while making hand marbled fabrics. Email info@breadxbutta.com for tickets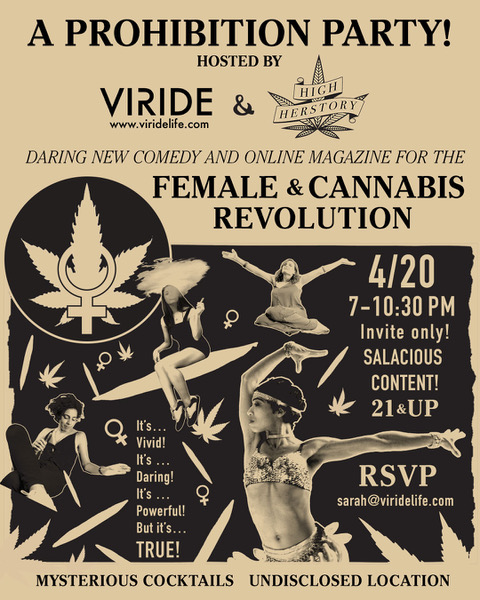 The Prohibition Party, hosted by Viride and High Herstory is bringing comedy and mysterious cocktails to NYC on the high holiday. Visit Viride for more info and to join the Female and Cannabis Revolution.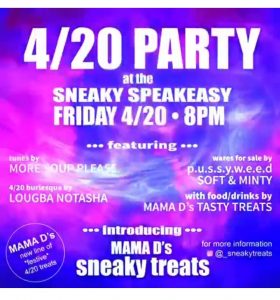 New Brooklyn offering, the Sneaky Speakeasy, is having a special burlesque performance and the launch of Mama D's Sneaky Treats. DM @_sneakytreats for information.
https://www.instagram.com/p/Bg6p7qPnpWT/?taken-by=herbs_tv
Cheeba Treats, Herbs TV, and Buddy Bakes are hosting The Warm Up, a happy hour at a secret location with herbal infused finger foods and activities.
Colorado
Look for your local dispensary that stocks Keef Brands, who will be doing over 40 in-store events across Colorado on 4/20 & 4/21.
Portland
High 5 Tours 420 Adventure starts at 9am and takes you on a journey through Portland's pot favorites, food truck paradise Cartopia, and even includes a beautiful waterfall!
Las Vegas
https://www.instagram.com/p/Bhe_tsBlwxE/?taken-by=cultureandcannabislasvegas
Culture and Cannabis is hosting a music and art festival at Ferguson's Downtown sponsored by Dope Magazine. From 3pm-9pm, there will be performances, Dj's, and vendors.
To promote safe consumption, Lyft has made a special code 'CANNABISLV' to grant users $4.20 off two rides, your designated driver on demand.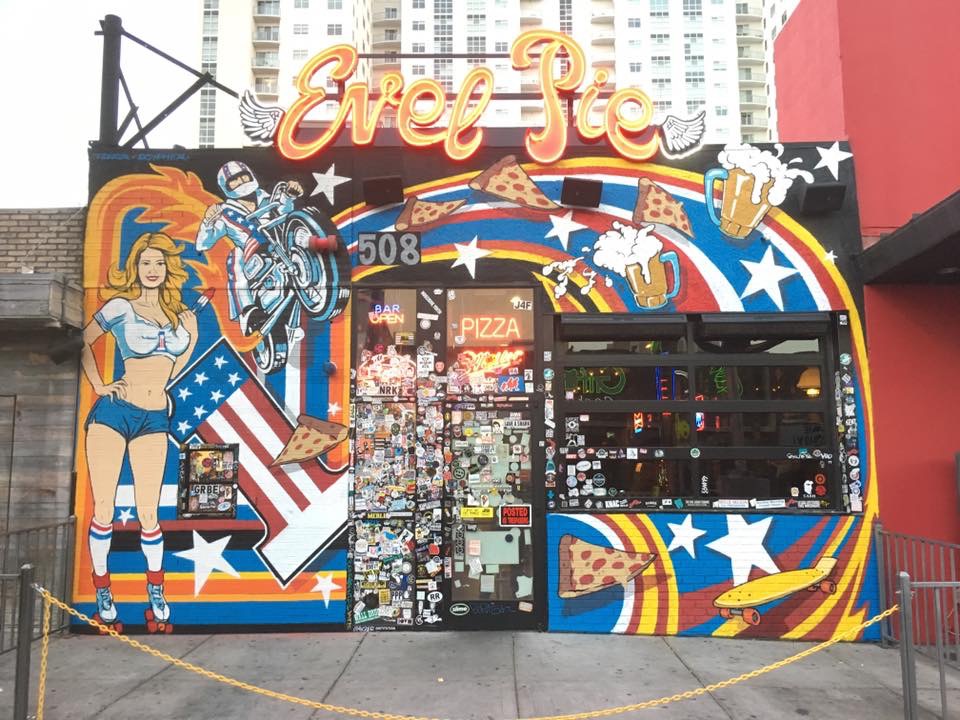 Evel Pie is where you need to go for your last call on 4/20, if you can make it to 4:20am, when the staff intends to send everyone off into the night with Afroman's smoker classic "Because I got High".
D.C.
National Cannabis Festival kicks off, with special demos from Dr. Chanda Macias and the CannaTank with judge Shanel Lindsay of Ardent Cannabis.
These are just a handful of what's going on this year, and the consensus is that it's time to bring our communities out into the sun for good.