The world of wine falls victim to many stereotypes, and the corresponding tasting rooms often undergo the same affliction: opulent quarters adorned with high tasting fees, low pours in the glass and silver-spoon-sucking Baby Boomers in attendance. Fortunately, a wave of winemakers are offering new and exciting tasting experiences to touring tipplers, from blindfolded sipping and underwater swigging to colonial castles and gastronomic affairs. With production going down in each of the 50 states, here's a selection of tasting rooms that will make your wine drinking experience what it should be: a memorable one, even after you blackout.
1) Sottamarino Winery – San Francisco
Get below deck at this Treasure Island winery and tasting room in the San Francisco Bay. Italian for "submarine," Sottamarino is housed in a WWII-submarine-esque Navy training vessel repurposed into a tasting room ripe for savoring Italian varietals from Northern California. Learn how to pronounce and enjoy their fresh and seductive Lagrein while embracing the island's storied history.
https://www.instagram.com/p/pVBNHYx7dx/
2) Francis Ford Coppola Winery: Tasting in the Dark – Geyserville, CA
This Anderson Valley wine icon isn't satisfied with just offering its guests pools, cabins, four regulation-sized bocce ball courts, a movie gallery and an outdoor entertainment pavilion inspired by "The Godfather: Part II," so the winery titan also extends "wine experiences" to the touring options. One of six experiences, Tasting in the Dark seizes the olfactory senses, blindfolding tasters and guiding them through wines solely by smell and taste. Reservations are required for the two-hour tasting affair.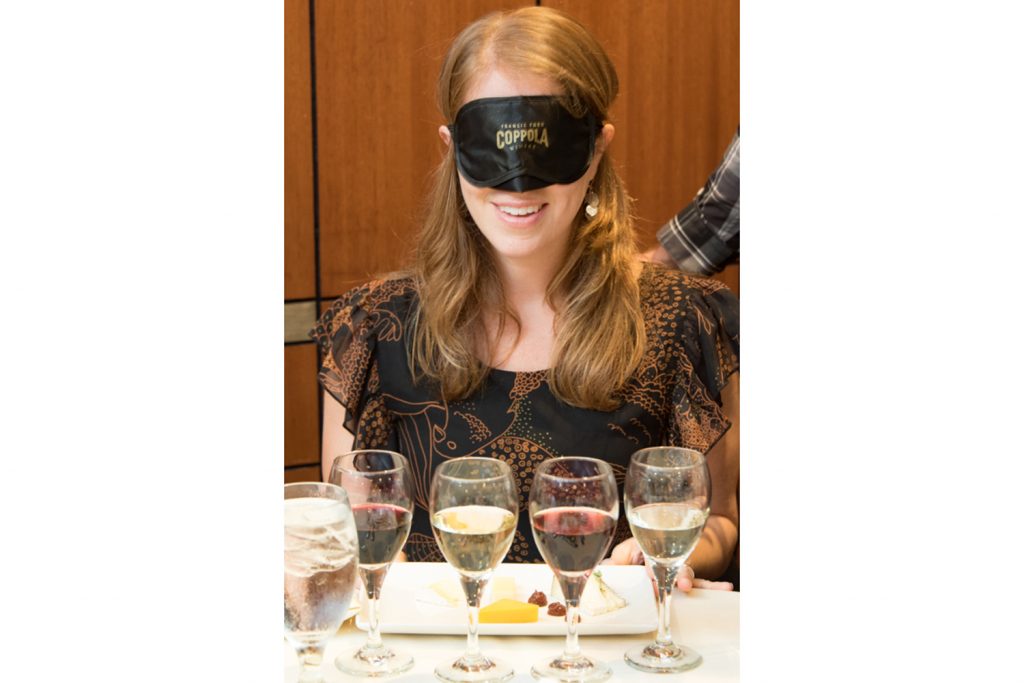 3) Boudreaux Cellars Winery – Leavenworth, WA
Cell service and paved roads fall to the wayside en route to this working winery outside of Leavenworth, Washington's Bavarian-themed vacation town. Production, cellar equipment and a small-scale tasting bar are held in the intimate and rustic stone house, while Adirondack chairs circle a bonfire under high-altitude coniferous trees. The single varietal Bordeaux-style wine taste better here, and lauded winemaker and musician Rob Newsom is quick to whip out his guitar and strum a couple tunes to pair with Merlot.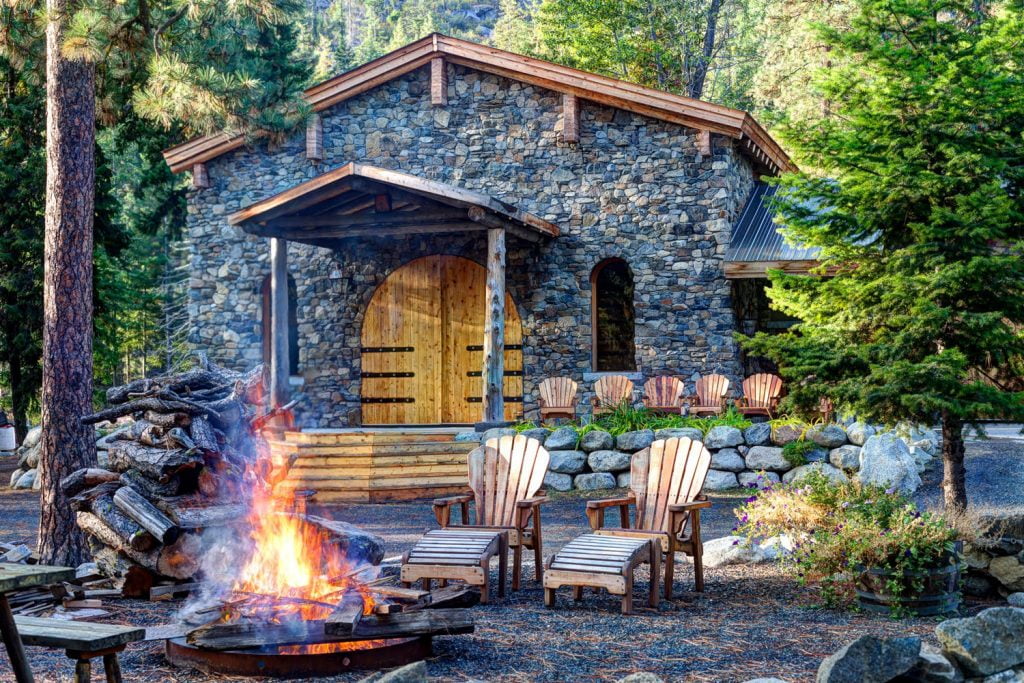 4) Siren Song – Chelan, WA
Named in honor of the "irresistible call" of Greek mythology's lethally sultry Sirens, the folks behind Siren Song heard that summons from their love of wine and answered with a striking Mediterranean-inspired shrine of wine and food. Towering over the eponymous Lake Chelan, this tasting is about the experience, taking guests away from the tasting bar and over to the expansive terrace overlooking the lake for a seated flight of flatbread-friendly wines.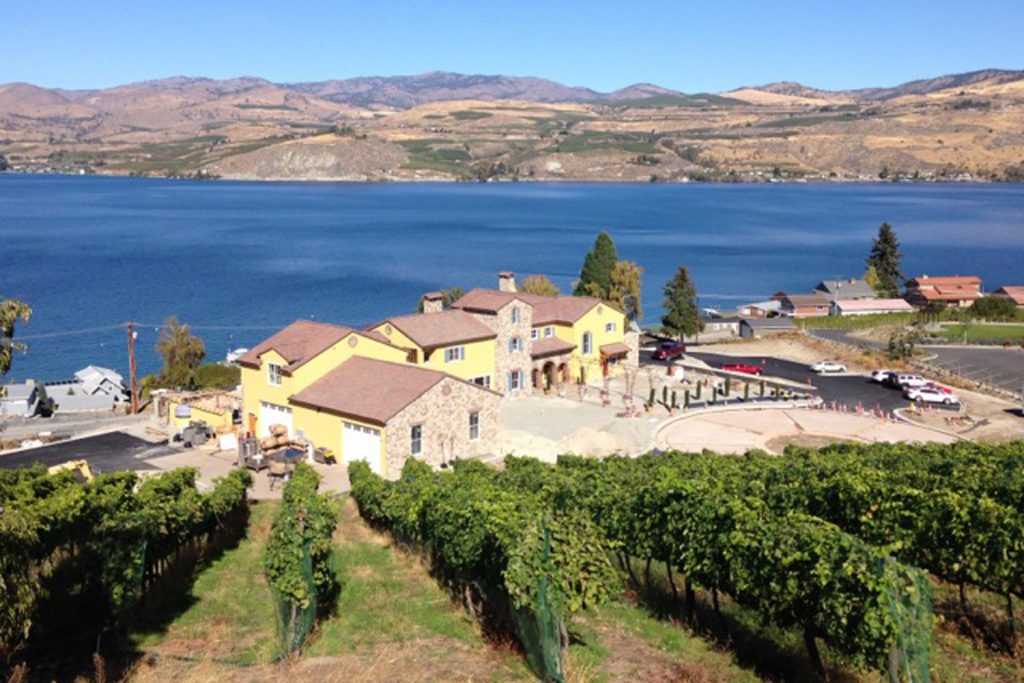 5) Pippin Hill Farm & Vineyard  – North Garden, VA
Historic and indisputably handsome, this enchanting estate winery and tasting room holds down the fort for quality and unrivaled tastings in ol' Tom Jefferson's commonwealth. Beauty comes from within the colonial-style barn tasting room — a culinary-centric marriage of food and wine is the focus — and out on the expansive grounds, including a lush courtyard, European-influenced terrace and veranda, chef's garden and six-acre vineyard at the foothills of the Blue Ridge Mountains.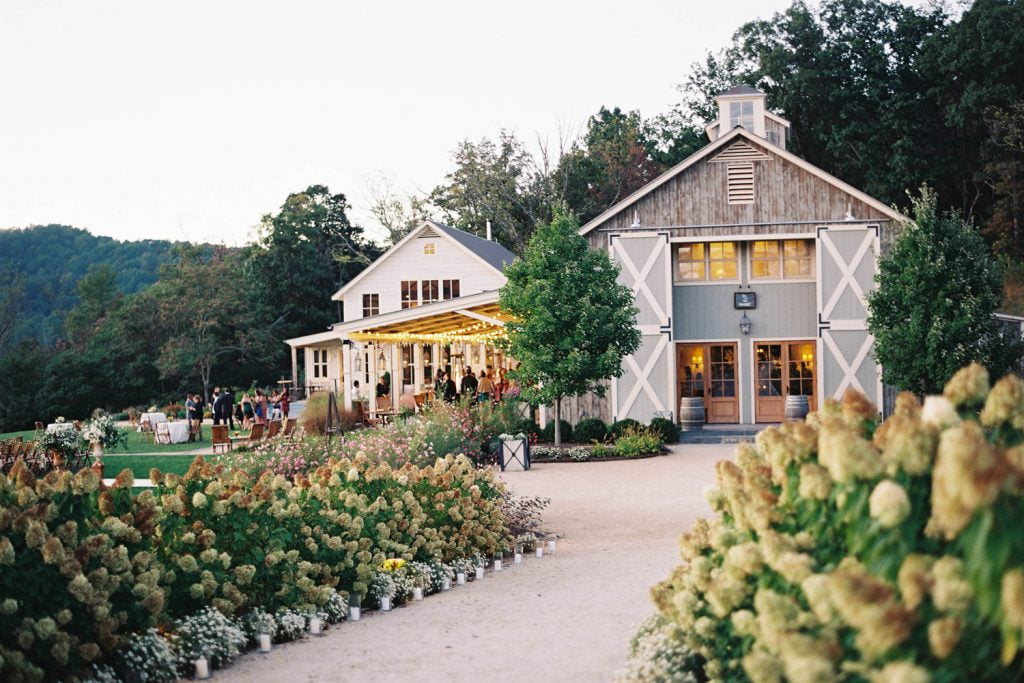 6) Buena Vista Winery – Sonoma, CA
Before California was the powerhouse producer of wine that it is today, there was Buena Vista Winery. The storied winery was established in 1857, making it the state's "first premium winery" and old guard for all things enological in the region. Tasting opportunities are abundant in the wine monument, like the "Wine and Music experience" where you sip while bobbing your head to a private performance of classical musical arrangements in the state's oldest wine caves.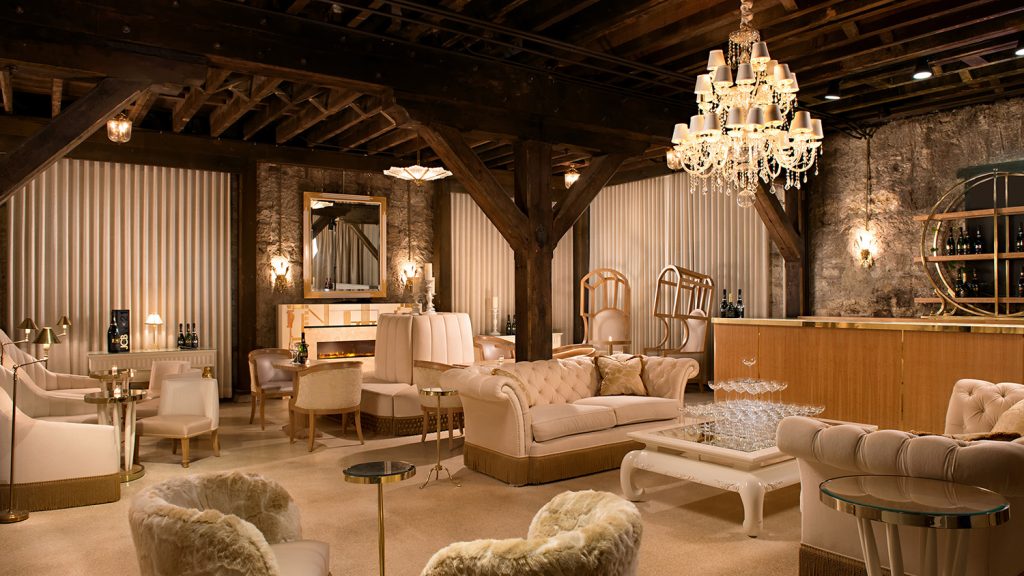 7) Opus One Winery – Oakville, CA
When quizzed to name a cult status winery in California, Opus One will likely be on the tip of your tongue. The O.G. of baller status red wine in the United States, Opus One is the Cabernet Sauvignon-based lovechild of Château Mouton Rothschild's Baron Philippe de Rothschild and California wine king Robert Mondavi. And this precious progeny requires its own top-shelf estate tasting room, a lavishly appointed, palatial wine sipping experience amid Italian renaissance design, marble, slate and daily tours to the tune of $75.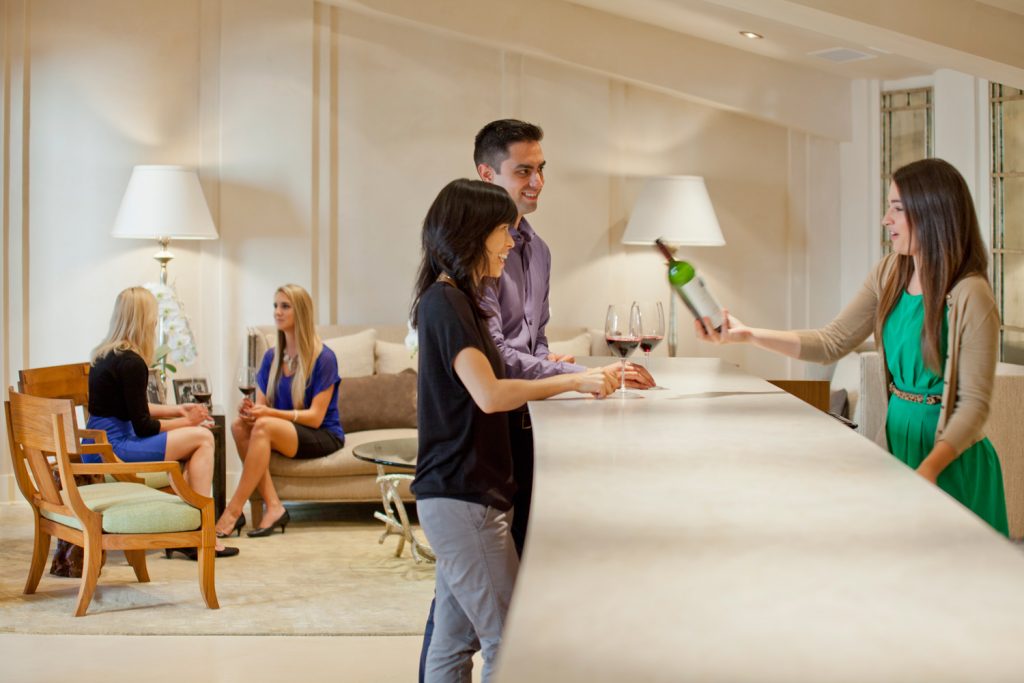 8) MauiWine – Kula, HI
Visitors need only know two things: wine tasting and Hawaii. Bonus is that a lot more comes with just these basics, from an estate pineapple wine to a variety of tasting levels, including the King's Visit hosted in the historic "Old Jail" stone building that once served as a 19th century naval captain's private office. The Vineyard Experience features a trek to the 23-acre vineyard planted into volcanic soils at the southern slopes of the Haleakalā volcano and specializes in panoramas of the Maui sunset.
9) San Sebastian Winery: The Cellar Upstairs – St. Augustine, FL
Nestled into a historic building dating back to the city's rich railway heritage, the 18,000-square-foot facility for San Sebastian has the mandatory requirements of a tasting room but tops tasting experience lists for its rooftop wine bar, patio and jazz lounge. The Cellar Upstairs is a wine, jazz and blues bar that features live music in a spirited, wine-soaked setting. While the doors are open, the bar is always pouring wine and never charging cover.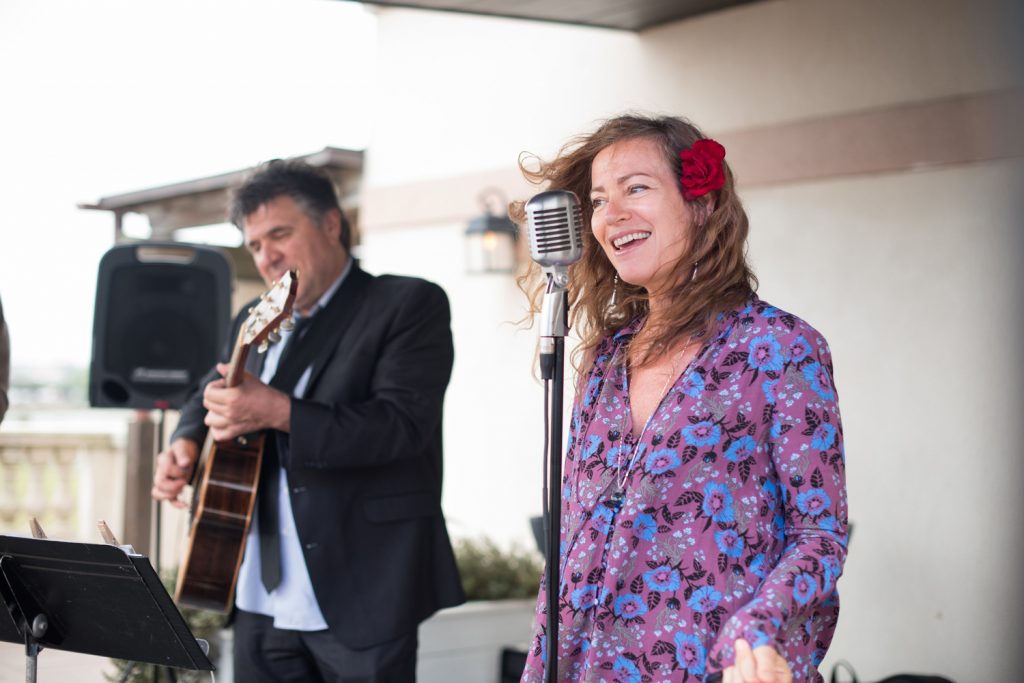 10) Equus Run Vineyards – Midway, KY
Former farm tool shed turned country chic; this stone-faced tasting room and gift shop hybrid is in the center of the ranch-based vineyard and winery in Kentucky's horse country. Below birch trees and beside polished flowerbeds, tasters can bring wine out to the deck that gazes down at the vineyard and golf-putting green. Selfies are welcome in the photo-friendly garden that is home to a horse sculpture named Vegetariat.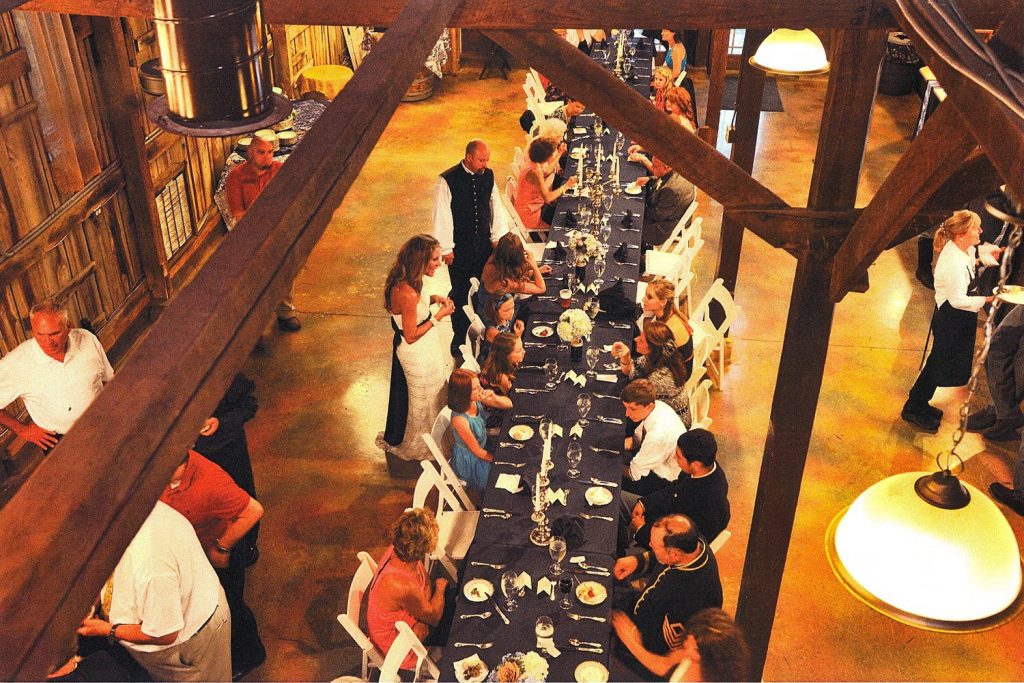 11) Black Star Farms – Suttons Bay, MI
Agritourism to a T, this unique destination winery has two wine production facilities, three tasting rooms, a luxury inn, café, horse stables and numerous event venues. Tucked into Michigan's lush Leelanau Peninsula, the Suttons Bay location showcases the hillside vineyard and houses the inn, as well as the winery-distillery tasting room and the premier-access Barrel Room. Exclusive to club members and guests of the inn, the private tasting space is upholstered in the staves of 10 wine barrels and provides pours of limited production wines.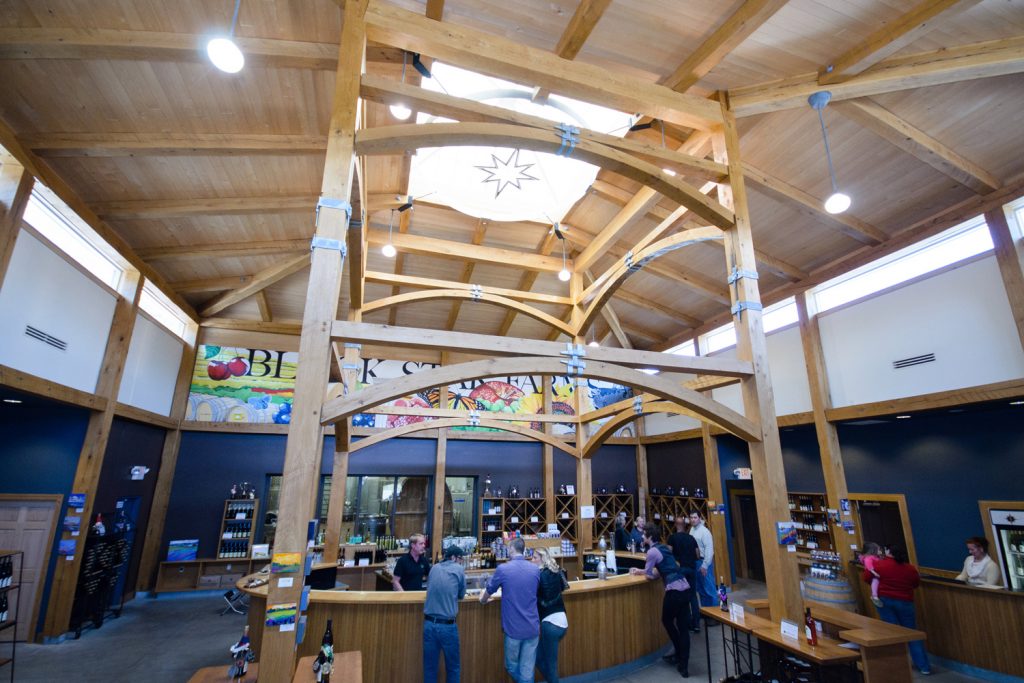 12) Belhurst Castle – Geneva, NY
Wine, m'lady? Sip award-winning Finger Lakes wines while skimming the horizon over Seneca Lake in this historic castle, a landmark building erected in the 1880s. In addition to the winery, the castle also provides guests (and heavy drinkers) with lodging accommodations, two restaurants, a salon, spa and gift shop. Formerly a private residence, the castle has a vast collection of peculiars, oddities and collectibles worth scouring the grounds for, including a functioning wine spigot built into the wall of the original structure.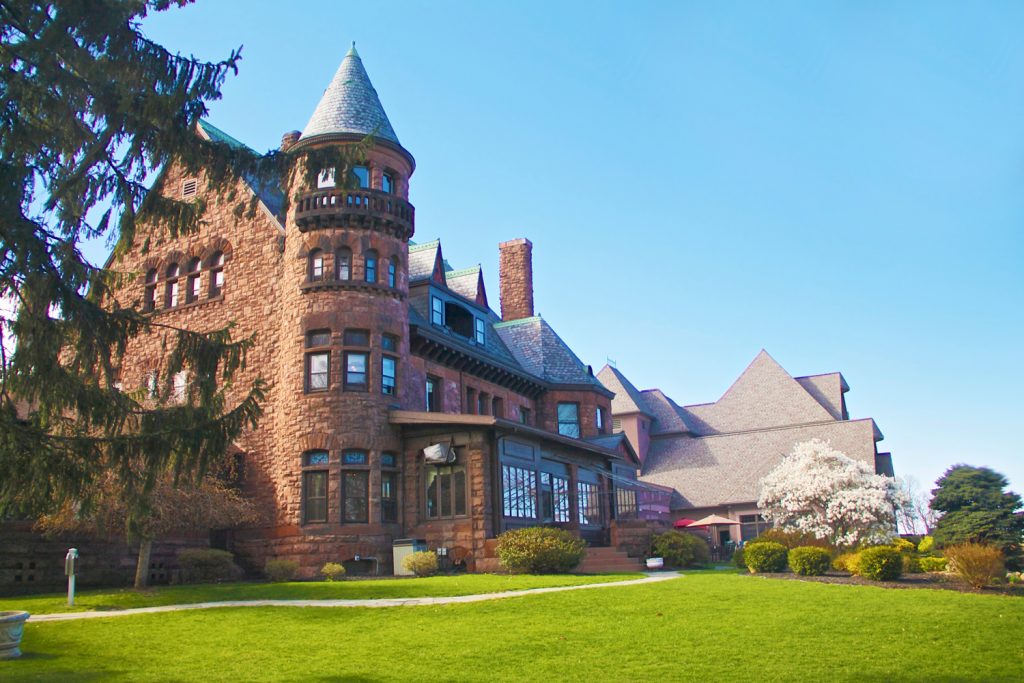 13) Hauser Estate – Biglerville, PA
Emerge in American history while getting tipsy at this 360-degree enclosed glass tasting room. Views stretch as far as the eye can see over farmland, vineyards, orchards and forests, all guiding visitors' line of sight toward the Civil War Battlefield. An underground production facility slumbers below your toes as you rubberneck at the scenic sights spreading out before you.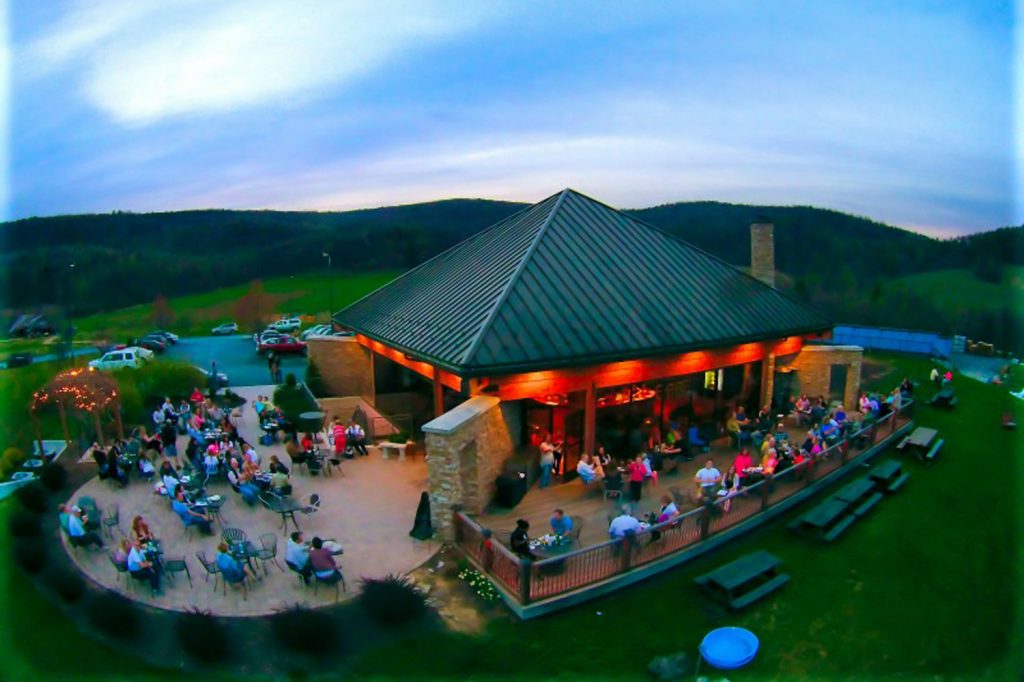 Erin James is the editor-in-chief of Sip Publishing, publishers of Sip Northwest and CIDERCRAFT magazines, and a longtime freelance writer and editor with a focus on food, beverage and travel writing.