If hitching a ride with a manatee in the Florida Keys sounds like it'd be good, harmless fun, consider the story of James Roy Massengale Jr. as a warning: This past Friday, the 47-year-old went swimming near Islamorada Library Beach, and apparently began to touch two adult manatees and their two calves.
The Bradenton Herald reports a witness warned Massengale that touching manatees was illegal (It's against the law in Florida to molest manatees). Unfazed, the man continued. "I'm riding it!" he shouted.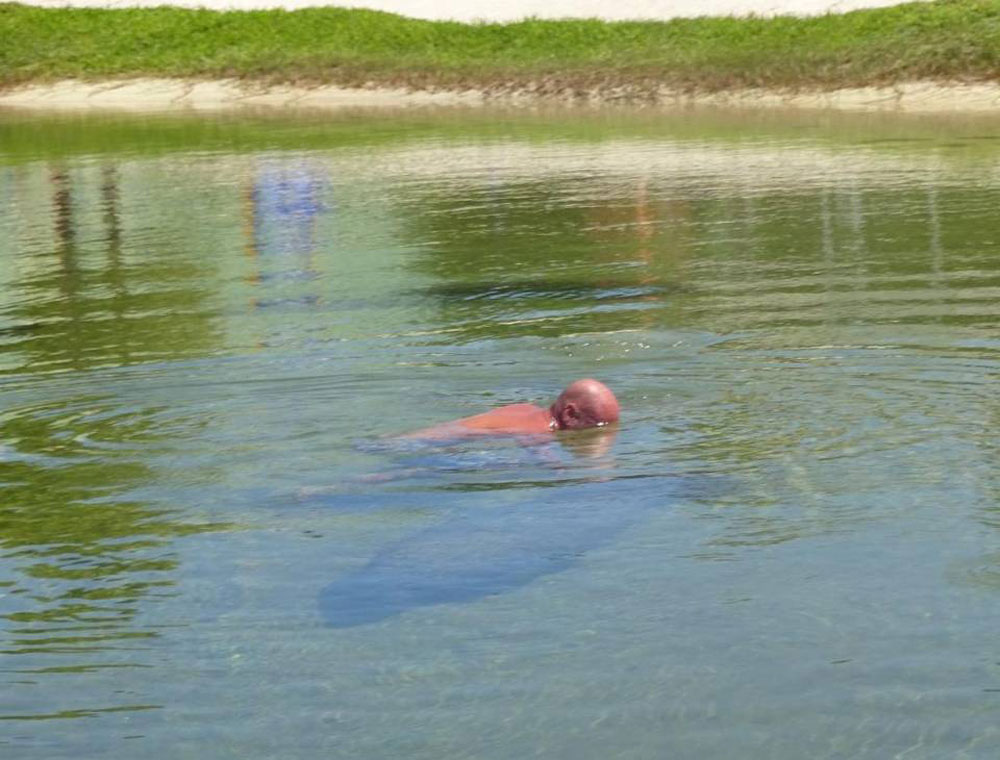 Not long after, Florida Fish and Wildlife Conservation Commission officer Courtney Baumgartner arrived on the scene and spotted Massengale "reaching for, touching, and lying over top manatees in the creek." From the Bradenton Herald:
Massengale denied being warned away from the protected marine mammal and became "verbally combative," FWC Officer Bobby Dube, an agency spokesman, said. "A short time later, [Massengale] changed his story and admitted he did talk to the witness, but 'wasn't going to stop until someone with a badge' told him to."
Baumgartner initially told Massengale that she was writing him a notice to appear in court, but he wasn't having any part of it. "Take me to jail!," he reportedly shouted, adding that he wouldn't show up to court otherwise.
The FWC officer obliged him, and called the Monroe County Sheriff's Office, who sent deputies to arrest the manatee lover. As of Thursday evening, the Associated Press reports that Massengale was still being held in Monroe County jail on $25,000 bail.
Posted By: Taylor Berman