A new study found that people who cut this out of their diet had less odds of developing cancer.
Food influences everything we do, from our weight to the functioning of our systems. And now, a new study reveals that vegetarians are 14% less likely to have cancer than meat-eaters.
As reported by The Guardian, the study was conducted by Oxford University researchers who analyzed data from over 470,00 people from Britain, finding differences in cancer risks according to their diets.
RELATED: Doing This Can Triple Your Odds Of Heart Disease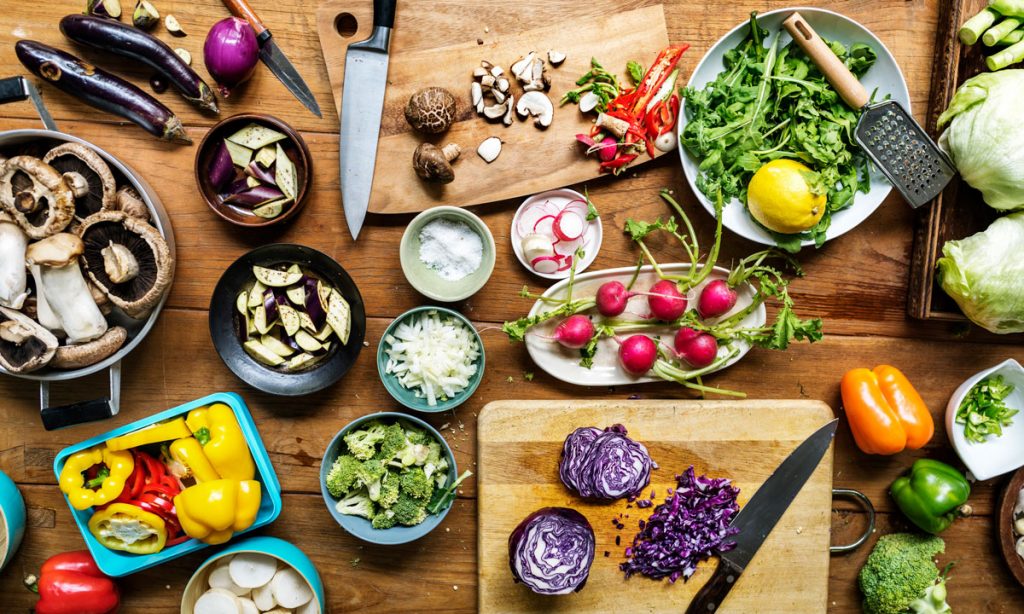 Researchers found that meat-eaters had higher odds of having cancer, with those who ate meat less than five times a week experiencing 2% less risk of developing cancer. Pescatarians had 10% less risk and vegetarians lead the pack with 14%.
While the results sound damming for meat and its influence on cancer and poor overall health, the study authors made it clear that their findings did not conclusively prove that eating meat resulted in cancer. These health differences could be due to body mass, whether the person smoked cigarettes or not, and their lifestyle. It could also be due to the fact that vegetarians tend to be a smaller group, one that's more concerned with their lifestyle when compared to meat-eaters.
Still, the study joins a significant body of work that suggests that cutting back on meat is a good idea, keeping people healthier in the long run. In 2022, U.S. News & World Report voted the Mediterranean diet as the best in the world, being the best suited for weight loss and for maintaining people healthy and feeling good.
RELATED: This Everyday Activity Can Help You Lose A Lot Of Weight
The Mediterranean diet is based on eating large amounts of vegetables, fruits, nuts, fish, legumes, and more, limiting their meat and dairy intake. It's a diet that has amassed a large number of followers across the world despite its limitations, being flexible and easy to adapt to.