With no other proven treatments available for coronavirus, remdesivir is one of the most promising therapies available for patients struggling to recover.
"(The) FDA's emergency authorization of remdesivir, two days after the National Institutes of Health's clinical trial showed promising results, is a significant step forward in battling COVID-19 and another example of the Trump Administration moving as quickly as possible to use science to save lives." — Alex Azar, Heath and Human Services Secretary
In earlier May, the U.S. Food and Drug Administration (FDA) approved an off-label use for generic drug remdesivir, which was initially used in the fight against Ebola, a virus known for severe bleeding, organ failure, and death. 
The generic drug, once used to treat a myriad of other diseases, was unleashed against coronavirus in an attempt to try any weapon on hand, to wield against the virus ravaging the globe.  As a treatment for infection, remdesivir is well-known for earlier trials with Ebola, SARS and MERS, but didn't prove it success before being greenlit for COVID-19.

FDA explained said FDA Commissioner Stephen M. Hahn, M.D explained the agency's decision, saying, "From day one, the FDA has been committed to expediting the development and availability of potential COVID-19 treatments. Today's action is an important step in our efforts to collaborate with innovators and researchers to provide sick patients timely access to new therapies where appropriate, while at the same time supporting research to further evaluate whether they are safe and effective." 
RELATED: Convalescent Plasma: What Is It And Can It Fight COVID-19?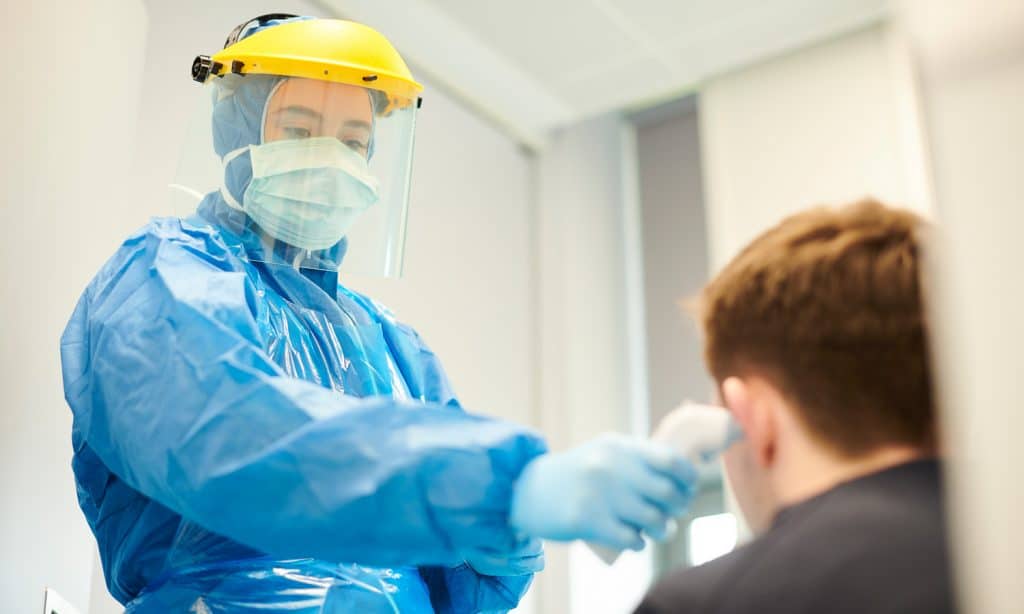 Hope is on the horizon
U.S. News and World Report recently shared that when remdesivir is combined with other drugs, it may work even better against infection. With clinical trials underway at Emory University School of Medicine in Atlanta as well as CytoDyn, a biotech firm in Washington, it appears that with moderately-low chance of drug interactions, it could change the face of the pandemic moving forward, but that's if it can continue to get clearance. 
RELATED: How COVID-19 Has Changed The Healthcare Landscape 
With an emergency use authorization (EUA) quickly enacted in place by the FDA, the decree, "allows for remdesivir to be distributed in the U.S. and administered intravenously by health care providers, as appropriate, to treat suspected or laboratory-confirmed COVID-19 in adults and children hospitalized with severe disease."

With no other proven treatments available for coronavirus, remdesivir and convalescent plasma remain the two brightest therapies available for patients struggling to recover. When an EUA is in place, it is effective until the FDA has proof that the drug either works or doesn't work. Often acknowledged as a way to perform a trial, the FDA is looking to any treatment it can in saving American lives.