More than once I've had to excuse myself from the table while eating Szechuan specialties to get some air outside. The extreme endorphin spike of wolfing an oval plate heaped high with spicy, tingly, stimulating morsels is sometimes too much to bear, in a good way. The feeling of Szechuan peppercorns, which aren't technically a pepper, creates lightning on your tongue, and the feeling is addictive: That's one of the reasons we love this Ma Po tofu.

Though it's used in many delicious dishes, Ma Po Tofu is probably the most satisfying, and it's easy to adapt to any diner, from meat eaters to vegans and with a few tweaks, you can even make it gluten free. The raw intensity of this plate is 90% of the fun, but if you're new to cooking with this type of spice, you can start with half the amount. It's really easy to add some extra tingle at the end with some infused oil.
The magic of Ma Po is also in its slurpable silken tofu bites. Tofu can sink or swim to many people, but when you taste is as it should be tasted, floating in a hot, oily, gingery gravy, you'll get it if you haven't before.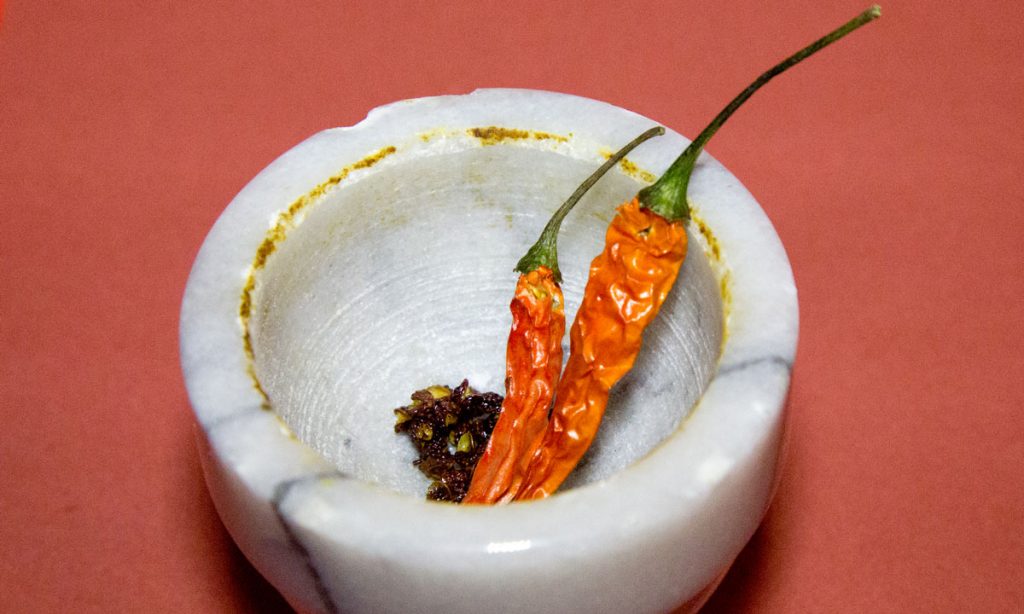 Photos by Maria Penaloza
Ma Po Tofu
Adapted from China Sichuan Food .com
Serves 4, 14mg of THC per serving estimated
1 package silken tofu
1 cup ground beef or veggie beef crumbles, or leave out for GF
½ Tbs broad bean paste
1 Tbs garlic black bean paste
1 tsp red pepper flakes
1 tsp Sichuan peppercorns
2 chili peppers fresh or dried
½ Tbs hot sesame oil
2 scallions, sliced fine
3 cloves garlic, minced
1" ginger, minced
Pinch of sugar
2 Tbs water
1 Tbs cornstarch
White Rice on the side
Cilantro for garnish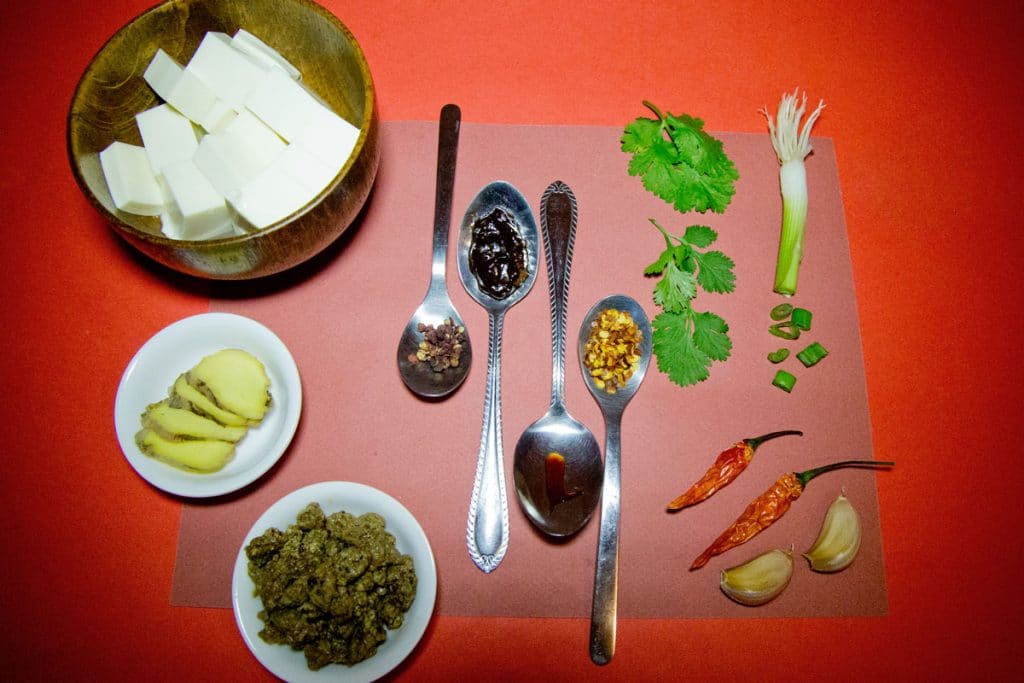 Cut tofu in small cubes and blanch for one minute in salted water, use a colander to avoid breaking up the cubes. Handle gently, it will be very delicate. A rice paddle is great for scooping up tofu chunks. Stir water and cornstarch together and put aside.
Toast peppercorns, chili peppers, and pepper flakes in a dry pan until fragrant. Grind in a mortar and pestle until powdered. Heat hot sesame oil in the pan and add garlic, ginger, and half of the scallions. Add the beef and cook until browned. Stir in pastes, half of the spice mixture, veggie fat and bring to a simmer for 5 minutes.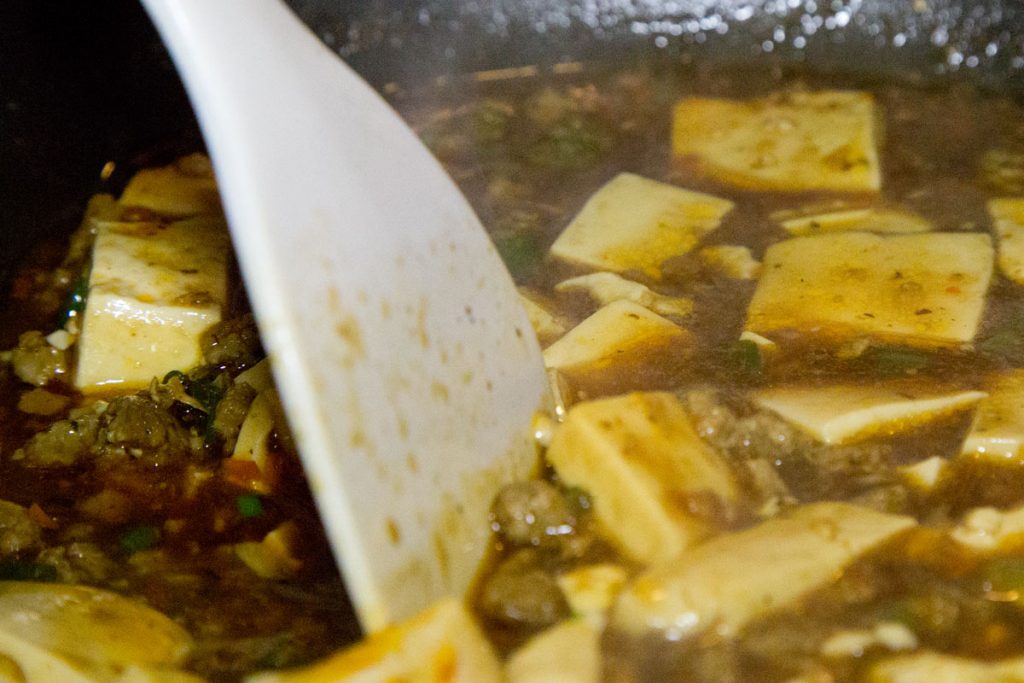 Slip in the tofu cubes and stir well to incorporate. Simmer mixture for another 5 minutes, stir in cornstarch mixture and simmer 1-2 more minutes until thickened. Serve spooned over white rice, garnish with remaining spice powder and scallions and lightly chopped cilantro. Inhale.
I can already hear people worried about the heat/spice levels in my head, but I assure you, with this type of food, adventure is key. This is already adjusted by half! What may initially feel like an assault on your tastebuds becomes a symphony after a few bites to temper the waters. It would really be a tragedy to not experience the wonder and glory that is MaPo Tofu covered in cilantro and scallions or garlic greens.
Photos: Maria Penaloza