You can't just bring any old food with you to a sunny locale and hope for the best. Unless its prepared to order and promptly eaten or stored on ice, many foods we love with enter the unsafe for consumption zone rapidly. Whether its beachside, poolside, or at a park, we all want delicious homemade snacks to munch on while enjoying the great outdoors. Since cannabis potluck is a really discreet way to combine a love for THC with outdoor activities, this list should make your Labor Day that much more chill.
Before you say goodbye to summer, you can still enjoy its delights, dining al fresco one of the key ones for me personally. All of the outside favorites are still habitable until Halloween in some places, so get your fill of nice weather before it peaces out for good.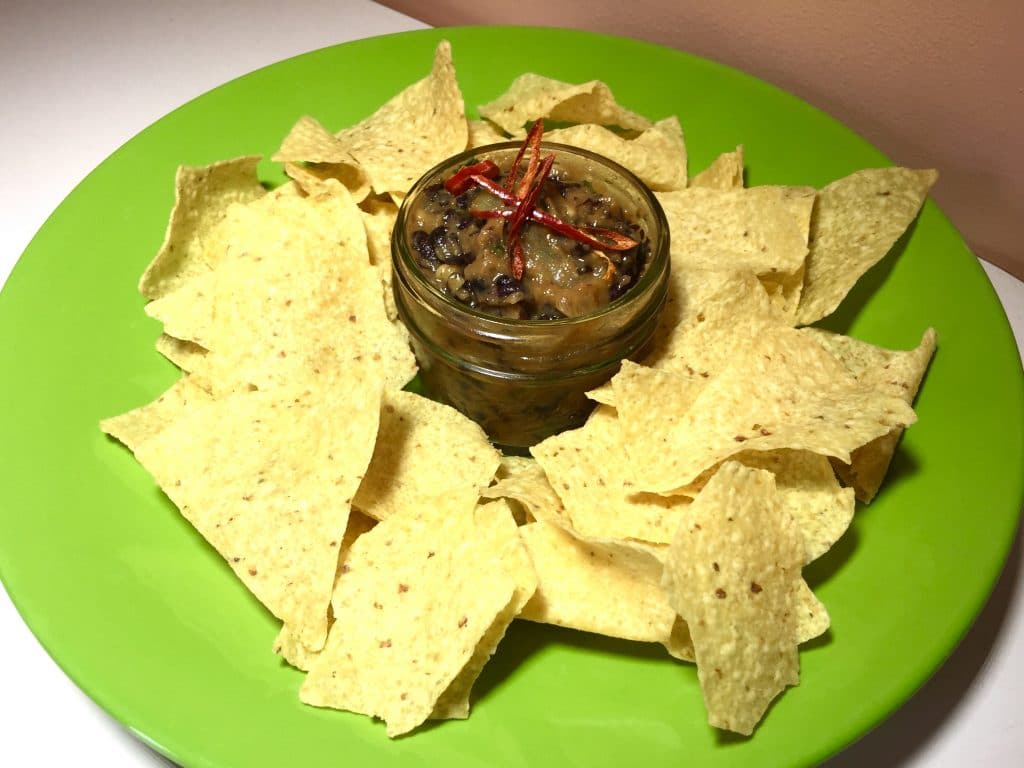 Beach​ ​Dip
This dip comes together in mere moments for a super efficient night-before beach snack prep. Rinse one can of black beans, mash with ½ cup salsa, half a packet of Sazon, two chopped scallions, a squeeze of lemon or lime, and 2 Tbs cannabis infused olive oil*.
I also add either two chopped up fresh chilis or a ½ tsp of ground dried chilis if you like things spicy, and cilantro if it's on hand. It tastes miles better than anything you bought in a jar, pairs perfectly with virtually any chips, and hits the spot when you're baking that bod.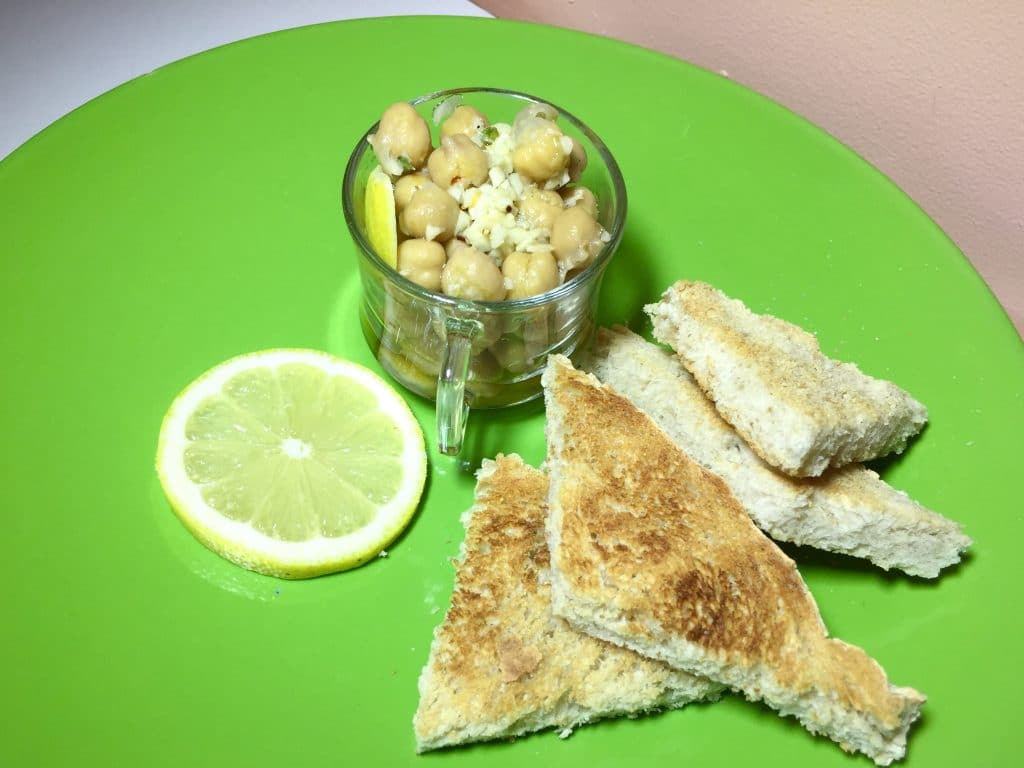 Park​ ​Primi
Another filling bean option that you can make in moments is marinated chickpeas. Hummus gets old for me, as the taste of tahini sometimes comes through too strongly in store bought brands. I like the taste of the chickpeas to shine through, so this deconstructed hummus allows them to do just that.
Mix together ½ cup olive oil with 1 tablespoon cannabis olive oil*, the juice and peel of one lemon, salt and pepper, thyme, and a scant sprinkle of dried chili. Serve with crusty bread and die happy at the picnic spread.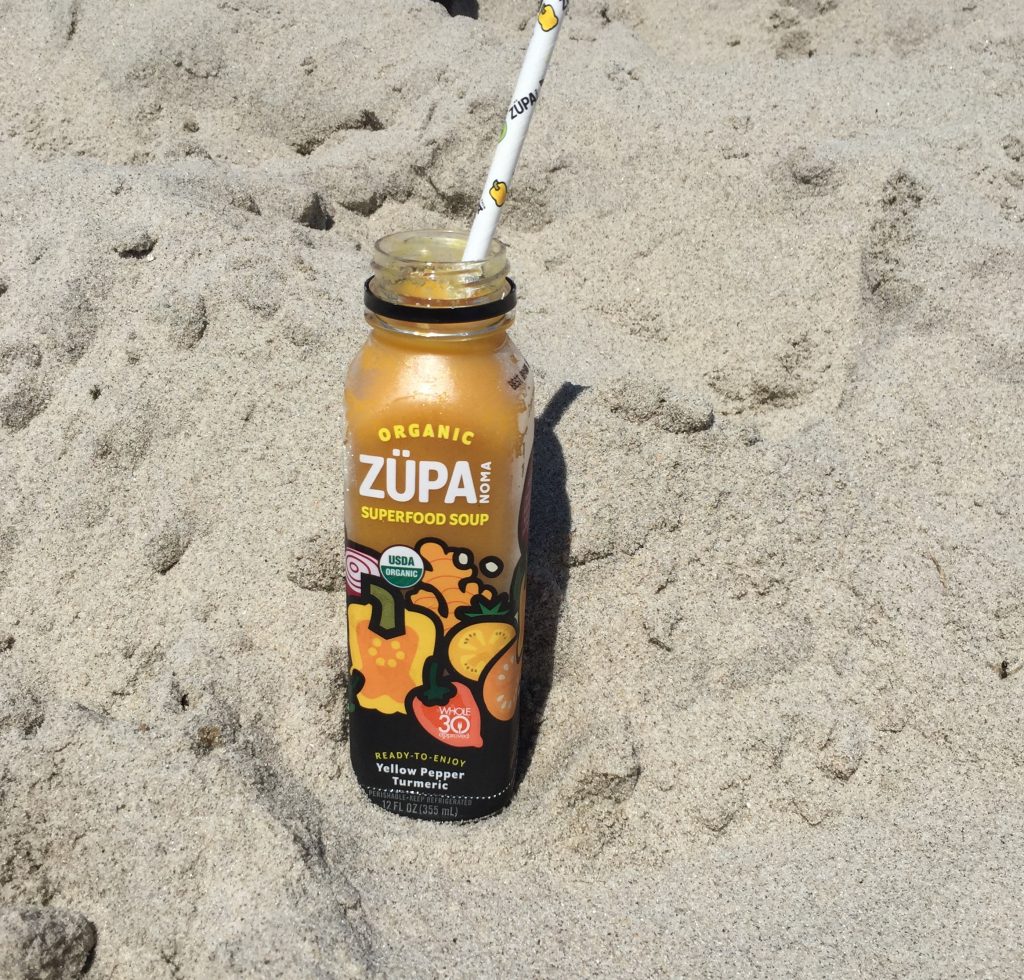 Soup​ ​Squad
Coldpressed Chilled store bought soups make perfect sense for this More health conscious generation. New brand Zupa Noma is bringing more than gazpacho to the scene with their fiber-boosting and tasty soup selection. Toss in with your beer cooler and spike with cannabis olive oil* or spike your hot sauce with glycerin tincture to make the healthy treats also take you to cloud 9. My fav was the Yellow Pepper Turmeric soup, which I used to make beach micheladas and then replenish myself from said micheladas.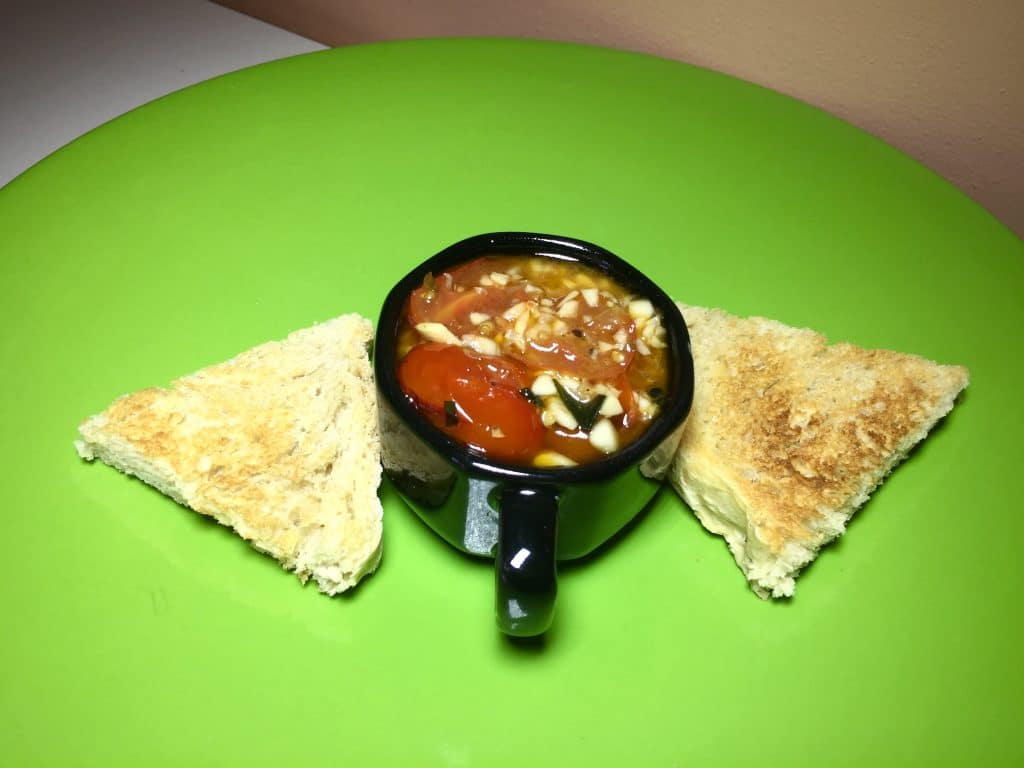 Basic​ ​Bruschetta
Though I love raw tomatoes with a passion, I am dutifully obsessed with a simple tomato confit as a cold bruschetta the next day. One head of garlic plus one pound of quartered cherry tomatoes with a generous sprinkle of salt and olive oil baked at 350 for 30 minutes gives you the juiciest, sweetest, most complex tomato taste you can get at that quick rate.
If it's too hot you can also make this in a pan on the stovetop, but it won't be as juicy. Stir in 2 tablespoons cannabis olive oil* and a few torn basil leaves to complete the taste profile. Refrigerate overnight, serve with toast points.
*Cannabis​ ​Olive​ ​Oil
Decarboxylate 3.5g of finely ground cannabis at 225 degrees for 20 minutes in a tightly sealed, oven safe container. Put cannabis in lidded mason jar or vacuum sealed bag with cannabis and ½ cup olive oil. Heat in water bath just under boiling for at least 1 hour. Strain and chill to use in recipes.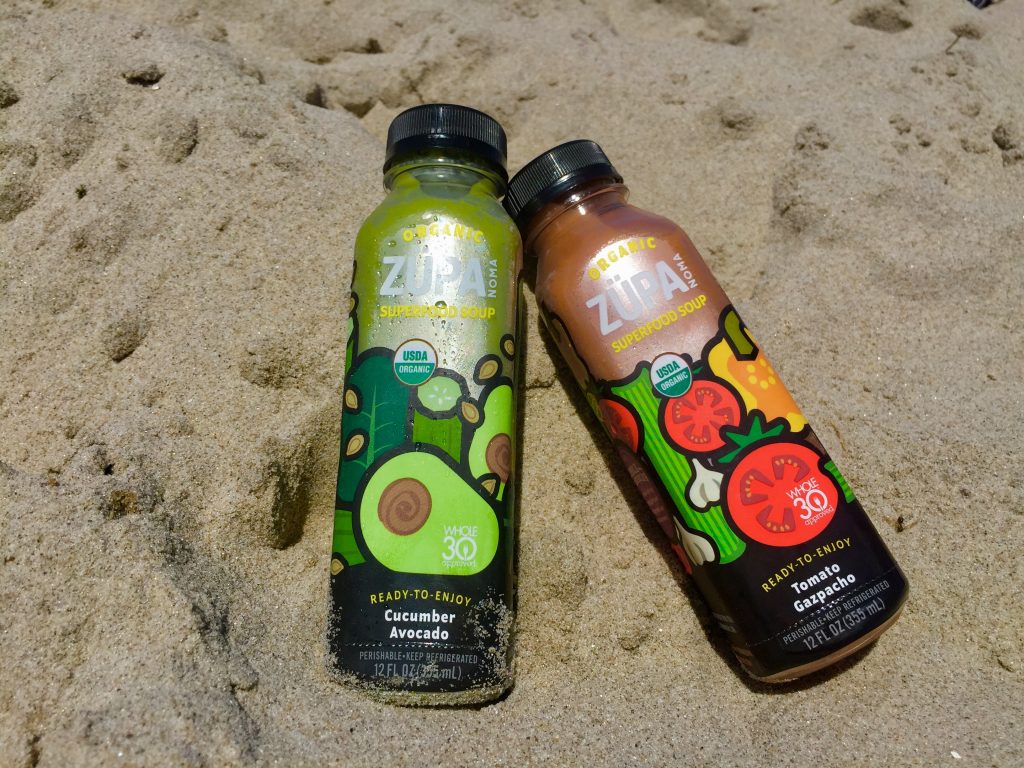 Thanks to the lack of perishable cheeses and dairy in these items, you can risk having them sit on a table or picnic for a bit longer than some of their creamier counterparts. Salsa Verde brings the goodness of guacamole without the risk of oxidation by burying the avo in acidic store bought salsa for an easy cheat. Throw them in a clean recycled jar, grab some chips or a baguette en route, and you've got a quality contribution to any party vibes!
Photos by Danielle Guercio