There is about to be an uprising of interstate drug trafficking that will only serve to tax law enforcement resources and make their jobs harder overall.
It has been said that Indiana will be one of the last states to legalize marijuana. But lawmakers may have no choice but to give the issue some serious consideration in 2020 now that two of the state's neighbors are set to launch recreational sales starting next month.
While the Hoosier government is busy trying to uphold some unrealistic sense of morality for those who occupy the state, it's the police forces that will suffer. There is about to be an uprising of interstate drug trafficking that will only serve to tax law enforcement resources and make their jobs harder overall.
Michigan recently announced that its recreational marijuana market was set to launch at the beginning of December. The state's Marijuana Regulatory Agency informed the medical marijuana sector this week that the transfer of half their inventory would be permitted on Dec. 1, as long as they have a license from the state to engage in recreational sales.
RELATED: Where Does Indiana Stand On Legalizing Medical Marijuana?
It might be slow-going, at first, considering there may only be "a dozen or so" pot sellers ready to go by then, according to agency director Andrew Brisbo. It could, however, be enough of a start to make sure Indiana's finest are on their toes.
All one has to do is look to other states that have legalized marijuana to see neighboring jurisdictions struggling to maintain a prohibition standard. It happened after Colorado became the first state in the nation to legalize weed for adults 21 and over, causing Oklahoma and Nebraska to file federal lawsuits against state officials for running their police departments ragged trying to bust people smuggling weed across states lines. That case was eventually burned to the ground by the U.S. Supreme Court.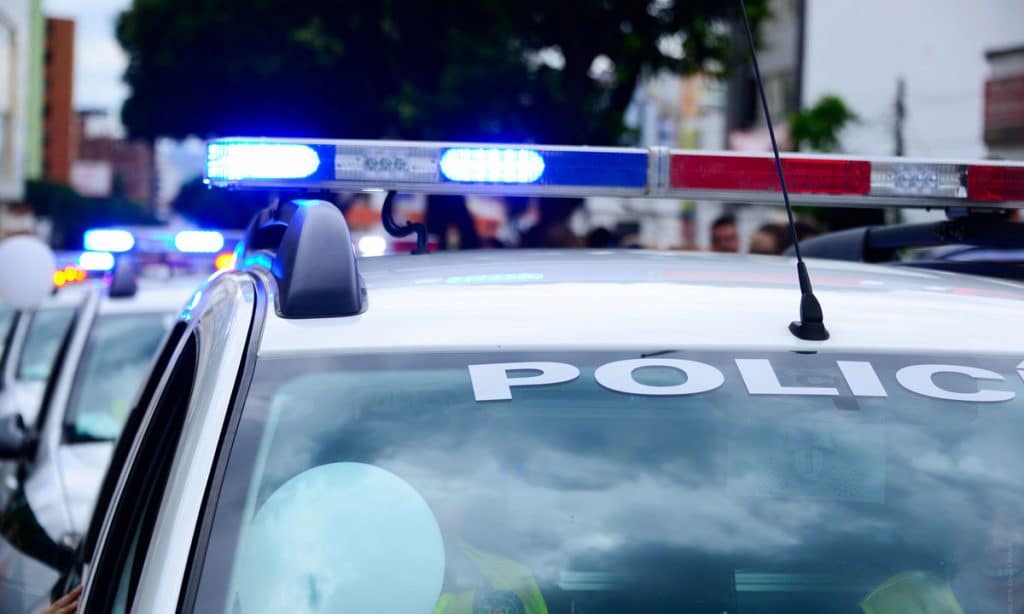 Now, prohibition states must grin and bear it when it comes to dealing with the reverberations of legal weed. One thing is certain: Indiana is about to get a taste of what this is like in a matter of weeks.
Just as Michigan is working to get its adult pot market off the ground, Illinois is coming up behind them with recreational sales in January 2020. Pot sales in the Land of Lincoln will also get off to a modest start. Only around 14 recreational licenses have been issued to medical marijuana operations to sell their surplus to adults 21 and older at the turn of the new year. But, much like Michigan, once the cultivators have a chance to catch up and as more dispensaries climb aboard, more people from Indiana will have the opportunity to cross over, buy weed, and bring it home.
This means the legal market in Illinois and Michigan will slowly but inevitably become more problematic for police forces in Indiana trying to uphold a pot-free system. The state has already run into problems distinguishing marijuana from its non-intoxicating cousin hemp. So much, in fact, that the prosecutor in the state's capital is now dismissing all pot charges for anyone caught with under an ounce of weed.
The question is whether the interstate drug trafficking issue will prompt lawmakers to take some kind of action next year to legalize marijuana. 
RELATED: How To Not Get Busted Smuggling Marijuana Into A Prohibition State
Nine cannabis-related bills proposed in the Indiana Legislature were snuffed out last year in committee. Pro-pot lawmakers say there are a couple of obstacles. "It's really the leadership in the House and governor's office who are the roadblocks to get medical marijuana in Indiana," said Representative Sue Errington, D-Muncie. "I think if it got out on the floor of the House, it would pass." 
But could 2020 be the year when this happens?
It is difficult to say whether the urgency surrounding the interstate drug trafficking problem will be prominent enough at the start of the next legislative session to usher in change. The most likely scenario is the state will see more support for legal weed while continuing to be a slave to the opinions of the upper brass. 
But as I pointed out in a recent column for Forbes, "Whether the Indiana General Assembly and Governor Eric Holcomb like it or not, marijuana is slowly prevailing in spite of their efforts to keep it in the underground. Eventually, the fight to keep weed out of Indiana just isn't going to be worth it anymore."