East Coast cannabis enthusiasts have a healthy dose of bravery. They continue to literally blaze the trail in the face of legal and cultural prohibition's grasp. Nearing a decade ago, the first edible I ever made was from a High Times coffee table book, where Redman and Method Man shared a guilty pleasure that was workable even for beginners, or if you're really high to begin with.
This recipe eventually got a bit gourmet. This I chalk up to perfectionism, but it serves it's purpose and is still incredibly simple to prepare. With just peanut butter, powdered sugar, ANY source of cannabis you have on hand, and some optional chocolate, you've got a popular staple that you will come back to time and time again.
Red and Meth are weed legends, and they also helped fight the 'dumb stoner' stereotype by making a movie about smart smokers, How High. Their enthusiastic participation in the cannabis subculture will definitely be of historical note. Put some respek on their legacy by throwing this yummy fudge into your repertoire.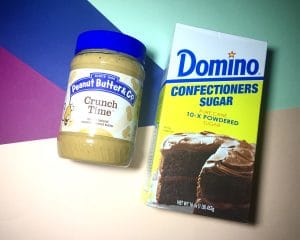 Red & Meth's Peanut Butter Weed Fudge (2008)
With edits by Danielle Guercio
16 oz peanut butter, crunchy covers herb's texture, if you're using it.
8 oz powdered sugar
3.5 oz dark chocolate
2 oz Herb leftover from butter or tincture making -or-
1 oz cannabis coconut oil or butter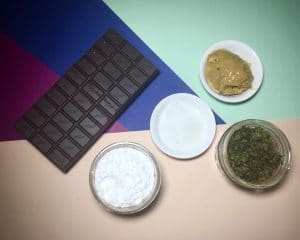 In a microwave safe container, heat up peanut butter until softened. Mix in herb, the crunchy peanut butter will cover up not only the taste of the bud but the texture of the leaves. This gives you a treat that ends up being A LOT stronger than anticipated.
Add the powdered sugar in three portions until it makes a thick batter. Scoop into a silicone brownie mold for optimal portioning, or in a pinch, a parchment lined cake pan.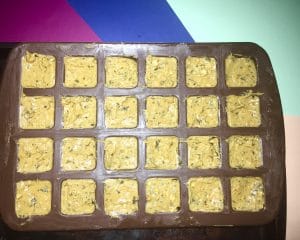 Refrigerate overnight, melt chocolate and put in a sandwich bag. Cut a small hole and drizzle chocolate over fudge pieces. If you used a cake pan, just slice before covering in chocolate.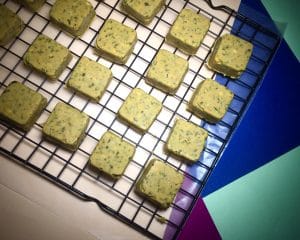 If you didn't want to use leftover butter, oil or tincture pressing, you can add 1oz of your favorite extraction, whether oil, butter, or even glycerin tincture. These will make it significantly softer, so keep in the freezer if you don't plan on sharing with a large crew of people right after making.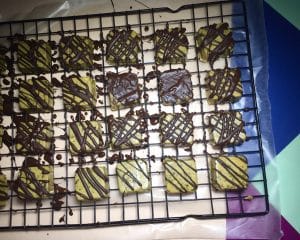 As I remember eating in the late part of the early aughts, this treat both hits the spot like a yummy dessert and kicks your ass to next week. This is especially true if you use pressings leftovers, there is so much more strength than you think left in those leaves!
MORE RELATED STORIES 
[soliloquy id="24172″]