There are some body parts that deserve more attention than others. Some bits of skin seem pretty irrelevant when compared to obvious areas that demand more attention, such as your face and arms, which are mostly exposed (in the summer, at least).
We're here to burst your bubble and to remind you of a little thing called germs. While the following areas don't demand that you spend hours in the shower, they do request a little extra attention from time to time.
Here are 5 body parts that you're probably washing wrong:
Your Belly Button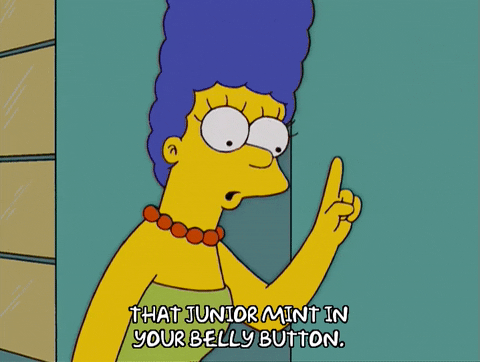 I know you cringed, we cringed too. Belly buttons are like the best palace in the world for germs, they love them. Your navel is always warm and sometimes moist, so germs and bad things can multiply and go crazy. To clean your belly button, use a cotton swab and be super gentle and consistent.
Your Tongue
While most of us brush our tongues after we brush our teeth, this organ demands extra attention because it's like a big sponge for bacteria. It's also located in your mouth, which is constantly moist, and has tons of little spaces between tastebuds where things can hide. Buy a tongue scraper, it'll change your life. And brush, brush, brush.
The Space Between Your Toes
Again, we're all cringing. Toes must be thoroughly cleaned, no matter what kind of shoes you wear or your sock preferences. To avoid yucky things, the only thing you need to do is to wash your feet and toes with soap and water, and, the most important part, dry them carefully with a towel. Drying your feet will prevent bacteria and germs from spreading.
Your Hands
According to a study published in the Journal of Environmental Health, 95 percent of people wash their hands wrong. You must wash them with soap for at least 20 seconds, like the doctors in Grey's Anatomy, and make sure to clean out all the dirt from under your nails.
Your Back
This is a legendary tough spot to wash unless you're showering with someone, which, if that's the case, good for you. Your back is a pretty big body part that deserves some attention, so buy yourself a loofah and clean away.