Working out and improving your fitness are extremely popular goals, especially during the beginning of the year when people are feeling hungover and bloated from holiday indulging. A less popular, but equally important New Year's resolution — especially one for those who aren't all that experienced — is strength training. This type of exercises is the one that actually changes and improves the shape of your body.
Unlike jogging or doing some basic cardio, strength training demands that you know what you're doing in order to see changes and development. Poor strength training could lead to injuries and a lot of pain, so before you do anything you have to do your research. Check out five ways that can help you grow stronger in the New Year:
Start off with the basics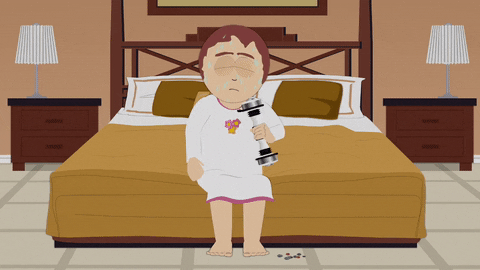 RELATED: 10 Tips To Help You Stay Active When Life Gets Busy
If you've never done strength training before, you need to get to know your options and be clear on your goals. You can use dumbbells, your own body weight, a barbell and more. What's important is that you start off easy and improve gradually as you grow stronger and are able to do more reps with higher weights. Apps like Nike Training Club and Freelectics are good options, helping you grow stronger, and teaching you basic routines that can fit in to any schedule.
Yoga
Yoga is the rare activity that develops your muscles and is actually fun. Positions like dolphin pushups and headstands are challenging and take a while to learn, but they're also extremely helpful when it comes to toning your body. Yoga is a big relaxant and an extremely popular activity, with hundreds of apps and classes available online and on local gyms.
Eat more protein
Strength training and lifting weights breaks down your muscles, with protein rebuilding them in size and strength. The more you lift weights and train the more your body will demand protein in order to rebuild and grow stronger, so always remember to consume healthy proteins if you're looking to improve your body's results.
Practice resistance training twice a week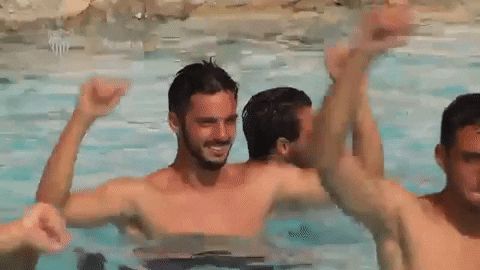 RELATED: 3 Easy Ways To Eat That Will Improve Your Workout
Resistance training – the one that strengthens and develops muscles – should be done at least twice a week in order to build muscle, grow stronger and tone your body. The New York Times reports that only 6 percent of adults commit to this standard, avoiding the long term benefits that the practice provides. Someone who does the minimum strength training will have a better metabolism, lower amounts of body fat and more.
Get enough sleep
Muscle recovery demands protein and a minimum of eight hours of sleep. When you rest, your body releases the human growth hormone, which keeps your stress levels in check and repairs and rebuilds your muscles. According to a study published on the Journal of American Medical Association, sleeping for five hours or less reduces your muscle building testosterone levels by 10 to 15 percent. Get your sleep.