The coronavirus is a respiratory disease, meaning that the risk of obtaining the illness through food is minimized. Here's what you should know.
The coronavirus has impacted all types of businesses, dealing a particularly harsh blow to restaurants and bars. These industries have now tried to develop creative ways of continuing to work in order to pay the employees they have left while somehow turning a profit. Thousands of people have been laid off and it's expected that many locations will close indefinitely.
While there are limits to what concerned citizens can do, most government representatives say that ordering take-out is one of the most helpful things you can do to support these businesses. But that leads to another question: When practicing social distancing, is it safe to eat food that was prepared in a restaurant? What about the risks of preparing your own food, visiting the grocery store or interacting with a delivery person?
These are complicated questions since we're all operating on the assumption that whatever you bring inside your home is contaminated, whether that's a milk carton from the grocery store, a UPS package or take-out containers. The one way to minimize risk is to clean all surfaces and packages since, depending on the material, the coronavirus can stay alive on these surfaces for up to a day.
RELATED: 5 Ways To Reduce Stress If All You Can Think About Is Coronavirus
When it comes to take-out, the safest thing you can do is to carefully transfer the food from the container it came from to a clean plate. Wash your hands before eating and try to keep the surfaces you interact with regularly as clean as possible.
The delivery method is the most effective way of minimizing risks. While the delivery person is exposed to different people on the way to your home, the best thing you can do to help them and to take care of yourself is to instruct them to drop off the package at your door and wait until they're gone to pick the package up.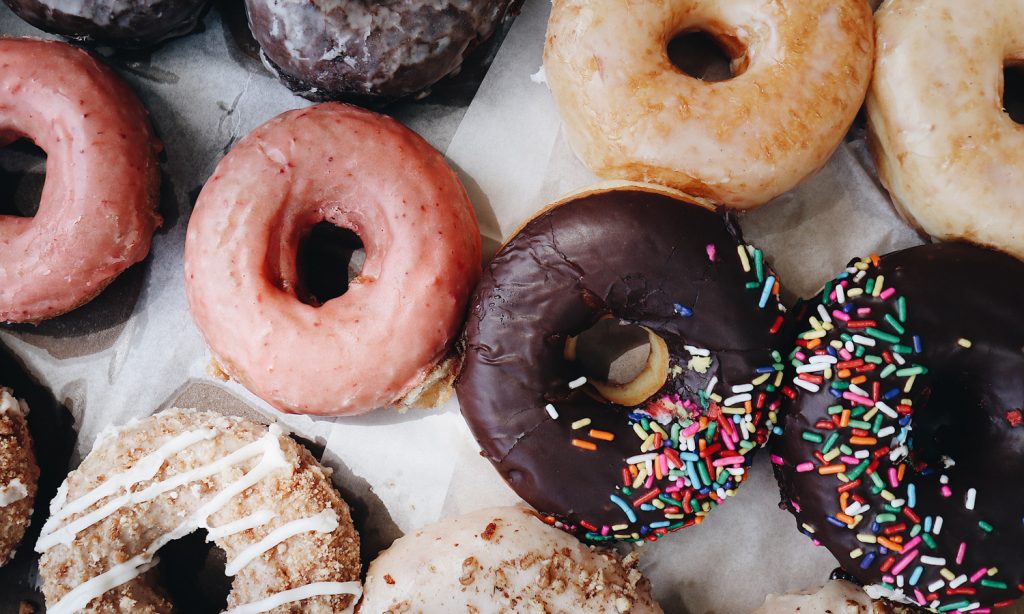 When it comes to the food itself, experts are not aware of how long the virus can survive on it, only knowing that it's much more stable in non-porous surfaces. While there's no way of completely ruling out food as a possible vector, experts believe the coronavirus doesn't follow these patterns. Subjects who've contracted the disease and who've tracked how they got sick agree that the infection most likely occurred due to clusters of people.
RELATED: Medical Marijuana Considered 'Essential' Good During Quarantines
To dispel all doubts, a study from 2018 shows that respiratory viruses thrive while on the respiratory track, where they replicate and reproduce. The digestive track is a completely different system. If you still feel like there's a risk, you can place the food in the microwave and heat it for three minutes on high. You'll have to wait a bit to eat but there's no way the virus will stay alive in that hot environment.
The most effective measure we can take to protect ourselves and others is to minimize contact. When it comes to food, whether you're purchasing groceries or ordering take-out, you should clean the surfaces when it makes sense to do so, and wash our hands before cooking or opening packages. Before sitting down to eat, wash your hands once more to make sure.