Somewhere between Halloween and Thanksgiving, many of us were inundated with the sounds of the season. "Have Yourself a Merry Little Christmas" and "All I Want For Christmas Is You" began streaming out of playlists everywhere, not to mention our car radios. It's the sound of the holidays, yes, but it's also the sound of a potential mental breakdown. Really.
Michael Bublé and Mariah Carey likely have no intention of causing you harm, but their repetitive holiday music can actually have a psychological effect on your body. Don't misunderstand — there is a time when holiday songs make us happy and spark nostalgia, but there is a point when it just becomes too much. Kind of like fruit cake. Or gingerbread lattes from Starbucks.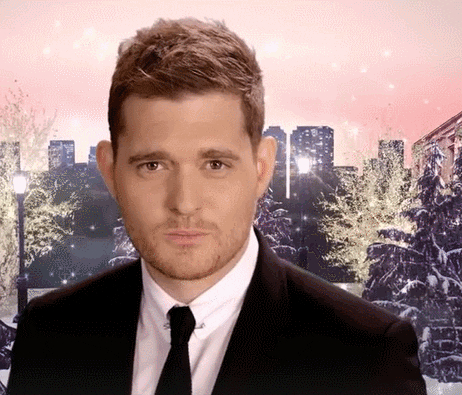 According to Business Insider:
That's because the brain becomes oversaturated, triggering a negative response. If you're already worried about money, work, or seeing family during the holidays, the constant inundation of cheerful tunes may reinforce your stress instead of relieving it.
Clinical psychologist Linda Blair tells Sky News that Christmas music can be mentally draining:
People working in the shops [have to tune out] Christmas music, because if they don't, it really does stop you from being able to focus on anything else. You're simply spending all of your energy trying not to hear what you're hearing.
So, how do you win the war on Christmas music? Try to vary your playlist, because sticking to only holiday tunes produces mental fatigue, making our brains foggy and unable to think. Save that feeling for the eggnog.