Turbo relationships skip many of the steps that define "traditional" relationships. These are thriving in quarantine, even if people are having a tough time navigating these new scenarios.
The pandemic has affected relationships greatly, adding strain to marriages, cohabitating couples and those who've spent lockdown apart. Then there's turbo dating, the phenomenon where people date and skip about 20 steps in terms of relationship commitment before moving in together.
Turbo dating, also dubbed corona-cuffing, refers to couples who moved in together after spending a short amount of time getting to knowing each other (or "courting," as the kids used to say). Since pandemic lockdowns were mandated without much notice, it makes sense that some couples would want to move in together versus living apart for an unknown amount of time. While moving in with an almost stranger is always a little crazy, in turbo daters defense, no one was expecting the pandemic to last for as long as it has or for the world to be this crazy.
RELATED: How Polyamorous People Are Coping With The Pandemic
Dating sites eHarmony and Relate tracked the development of turbo daters among Brits and found that:
Over a third (36%) of people newly living with a partner believe the past two months feel equivalent to two years of commitment
More than half (59%) of new couples feel more committed to their partner than ever, but 17% say lockdown made them realise the relationship is over
More than half (59%) of new couples feel more committed to their partner in the wake of the COVID-19 crisis
A key finding, according to the report, was the impact of COVID-19 on couples that are newly living together. Nearly two-thirds (63%) say their relationship feels stronger, and over half (58%) say they're now convinced they want to be with their partner forever.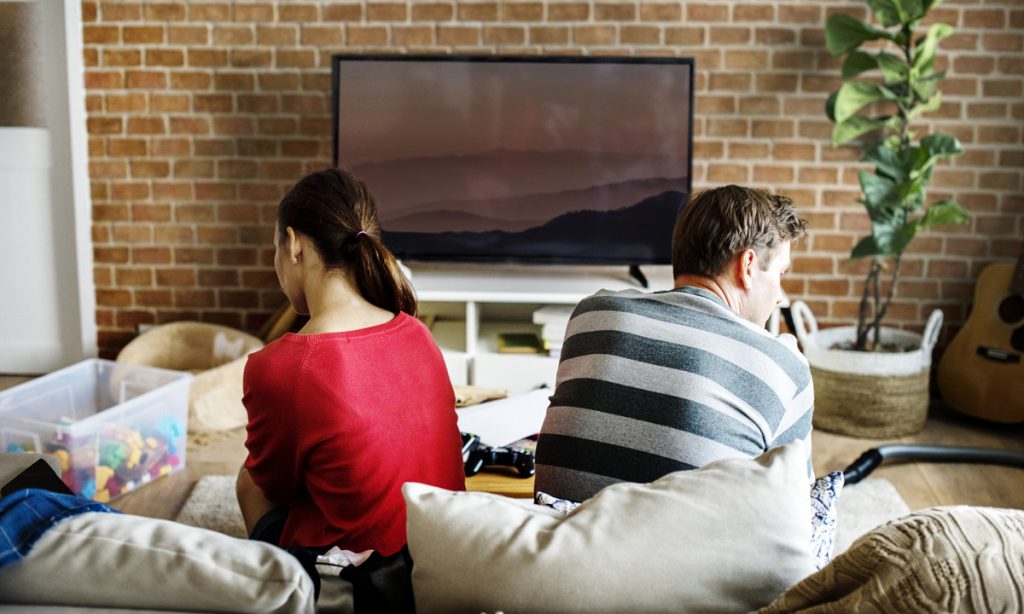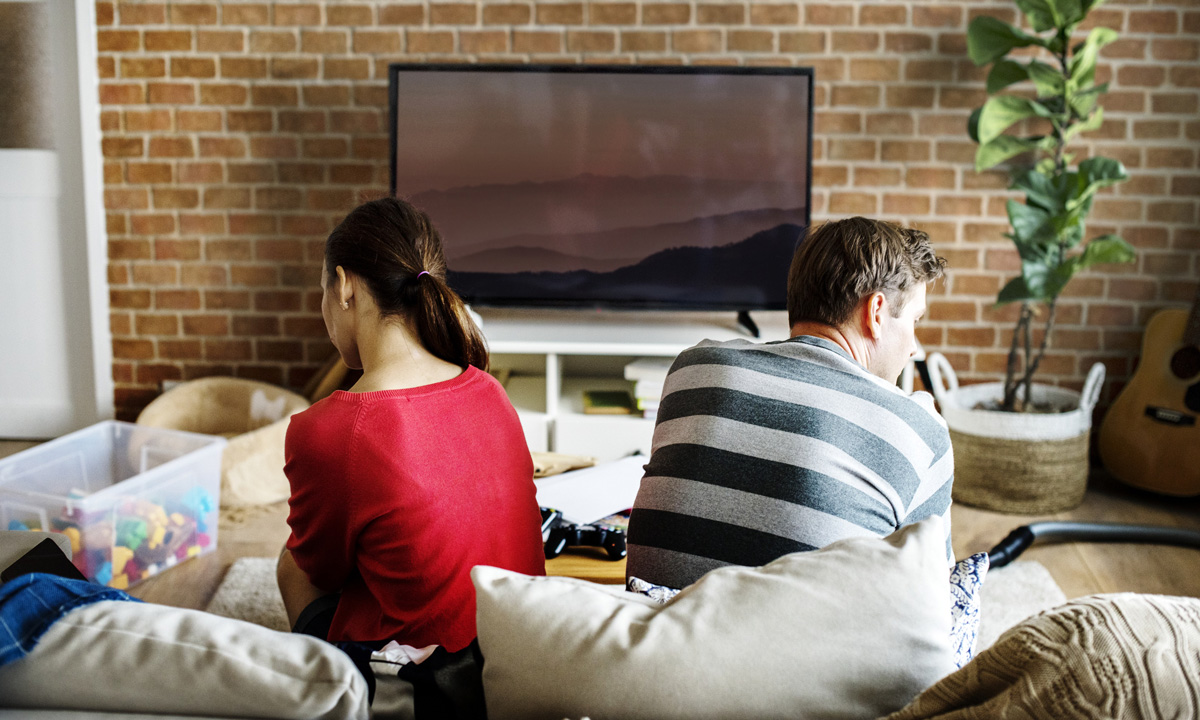 Other people who have quarantined alone through the pandemic have also started to form relationships with people they'd never met, spending hours texting and talking without meeting up in person. Many were surprised that when they finally met up with the person they'd been in contact with, there was no attraction. "When we met, I didn't feel that same connection we'd had over message. I felt silly that I had constructed an idea of a person in my mind that didn't live up to reality," Rachel Thompson wrote in Mashable. 
RELATED: How To Get Sex And Relationship Advice Online
Thompson spoke to Hayley Quinn, a dating expert from Match, who explained that the pandemic has contributed to the development of a lot of confusing feelings and romantic situations, causing people to feel extremely lonely and throwing a wrench into their emotions.
"Whether it's the relationship of convenience that was struck up during social distancing, or the relationship that moved at light speed to 'self-isolate' together, with more freedom available in our dating lives now, we ask whether these relationships go the distance. Chances are if you developed a relationship out of circumstance more than choice, now will be your exit cue,"
While the couples who survive the pandemic will definitely come out stronger and with a deeper bond thanks to a once in a lifetime experience together, there's still a lot of kinks that come with dating in a pandemic, no matter your approach. The dating pool is more limited now and there's awkward questions that must be asked before you go out with someone. It's a new world and we're all trying our best to adjust.