We've all heard by now the benefits of coconut oil and have probably seen in-person orgasms over its many uses. Whether you're looking for a cheap makeup remover, eyebrow growth serum, or want to make your next dentist appointment a less painful one, here are 10 things you can easily make with Mother Nature's overachiever.

1. Coffee Creamer
Some people blend oil and butter into their coffee. Others, who don't want to die of a heart attack sooner than later, just add coconut oil. The lauric acid found in coconut oil provide its antiviral and antibacterial components. Adding it to coffee is just a simpler way to ingest coconut oil rather than than cooking with it or eating it straight from the jar.
https://www.instagram.com/p/BJdI1qAA3Ab
2. Conditioner 
Let straight-up coconut oil soak in your hair before shampooing. it's a little too greasy for fine hair, but otherwise, it's a cheap alternative to those high-end conditioners.
3. Moisturizer 
Hydrating your skin and lips is as easy as digging out (or dipping your finger into) some coconut oil and going to town on yourself. Might look a little weird to carry a jar of coconut oil in your purse, so maybe think about transferring a little bit to a petite tin, pill case or whatever. If you're using as lip balm, try not to lick your lips. Warning: animals love coconut oil, so they may lick you way more than usual.
https://www.instagram.com/p/BTCSin9Fc0q/
4. Makeup Remover
Put some coconut oil on a pad, piece of toiler paper, or soft towel and swipe away the paint. Bonus: it doesn't sting if you get any in your eyes.
https://www.instagram.com/p/BPyMHfKlOn9
5. Mouthwash
Have you ever heard of oil pulling? By swishing a tablespoon of the stuff around in your mouth for 15-20 minutes, it's said to clean your mouth, give you fresh breath and even treat dental issues. There's a serious gag reflex associated with putting a gob of oil into one's mouth, but if you can get through the first 30 seconds or so, until it's totally melted, you should be fine.
https://www.instagram.com/p/BRtCzfqByH_/
6. Vegan Cannabutter
The Fresh Toast's Jessie Moore (aka CakeSpy) has a wonderful recipe for vegan cannabutter that includes using coconut oil in place of butter to make all kinds of baked good, from brownies to truffles and chocolate chip cookies as well as cocoa butter.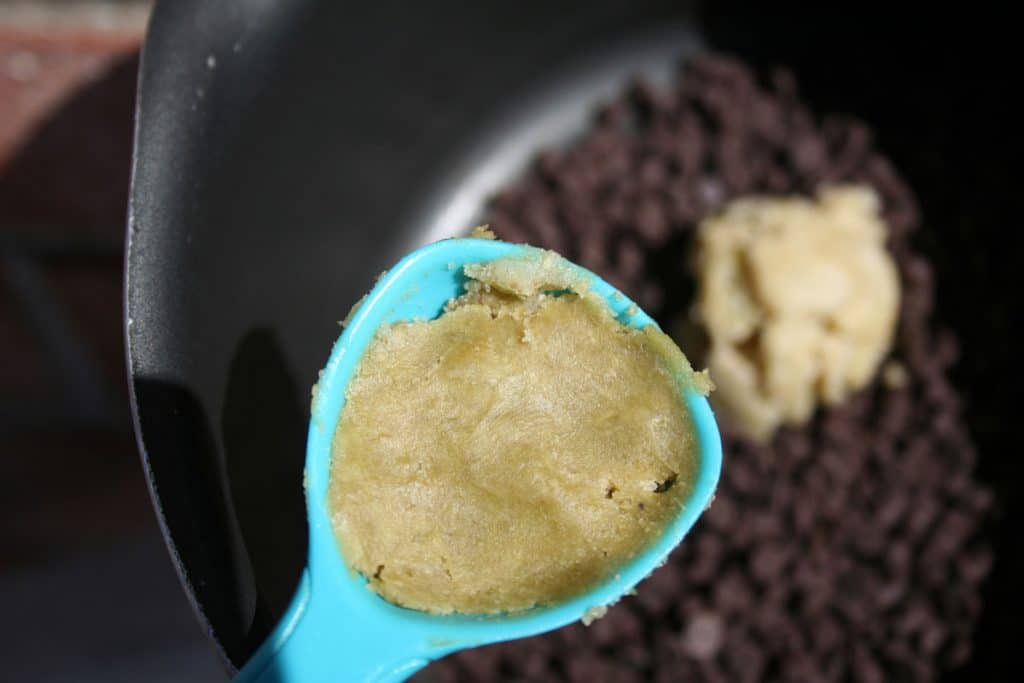 7. Ointment
Coconut oil is a natural anti-flammatory, which means it's very useful for treating sunburns, cuts, bug bites, and even joint pain.

8. Body Scrub
A basic recipe calls for sugar, coconut oil, citrus zest, essential oil. Here's a version using lavender.
9. Make Your Own Cannabis-Infused Massage Oil Candle
TFT's Danielle Guercio suggests making these DIY gifts for your loved one. Weed candles aren't just for Valentine's Day anymore.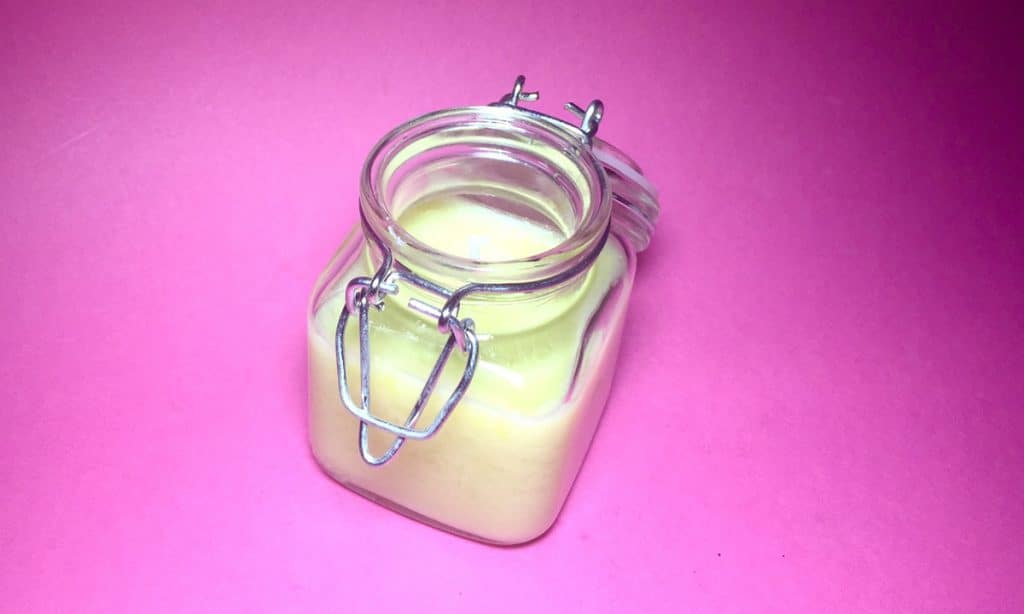 10. Eyebrow Serum
Did you know coconut oil is thought to promote the growth of eyebrows and eyelashes? The process involves repeatedly massaging coconut oil into your eyebrows and leaving on overnight. It's worth a try. If nothing else, you'll  have the most moisturized face hairs on the block!
---
[gravityform id="13″ title="false" description="true"]