Meghan Markle and Prince Harry are once again being called out for how they honored one of their fellow royals' birthdays on social media.
Just over a month after the Duke and Duchess of Sussex were slammed for their "cold" birthday message to Prince William, the couple is in hot water with royal watchers for how they commemorated his son, Prince George's, sixth birthday on Monday.
After Kensington Palace shared exclusive new photos taken by George's mom, Kate Middleton, in honor of his big day, Harry and Meghan commented on one of the posts via the Sussex Royal Instagram account, writing, "Happy Birthday! Wishing you a very special day and lots of love!"
RELATED: The Queen Isn't Happy About Meghan Markle's Choice To Raise Her Baby Vegan
Naturally, people criticized them for not sharing an actual post for George's birthday.
"You're not earning any respect with your comments," one person wrote, calling back to their comment for William's birthday.
"Why so disrespectful?" another user replied, while another had a request for the couple: "Please include 'HRH Prince George' next time as sign of RESPECT to the future King."
"One day Prince George will teach you how to be respectful, you will remember this Day," another critic responded.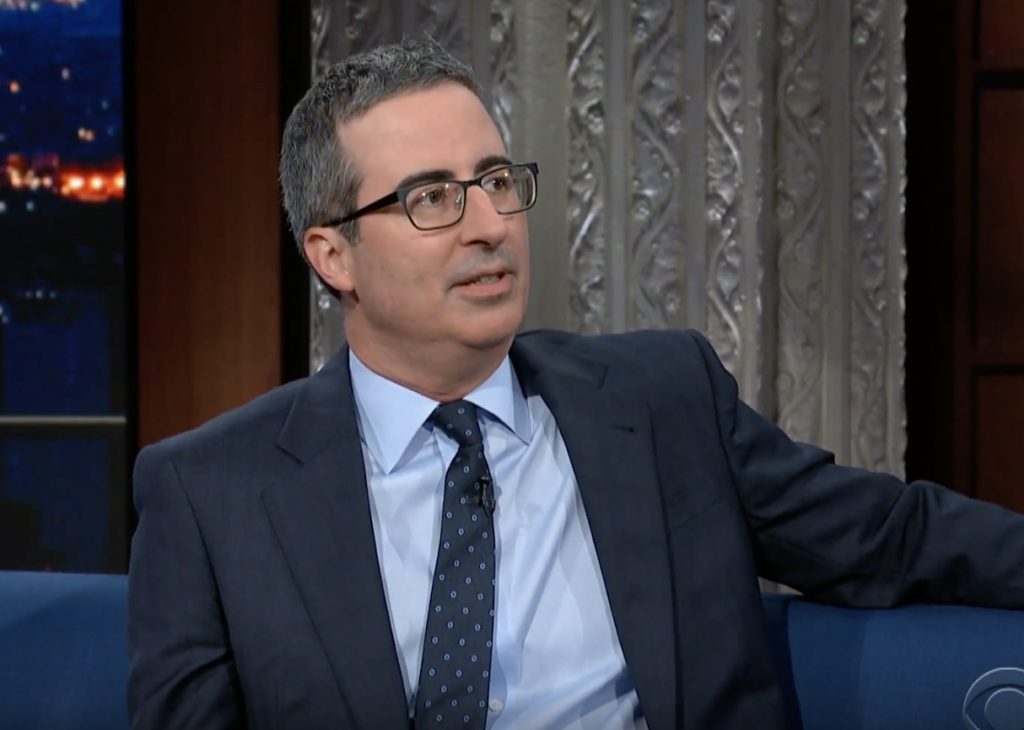 John Oliver just spilled the beans on that cast photo for The Lion King.
As you know, Oliver, who voices the character Zazu in Disney's live-action remake, appeared in a promotional image (see below) alongside the film's star-studded cast. Among his famous co-stars to feature in the group shot include Donald Glover, Seth Rogen, Billy Eichner, John Oliver, Chiwetel Ejiofor, and of course, the one and only Beyoncé.
However, there's been a conspiracy going around alleging Queen Bey's presence in the photograph was a product of photoshop. So what gives, was she ever really there?
Believe me, it felt even weirder to be in this photo than it is for you to look at it right now. #LIONKING is out next Friday! pic.twitter.com/rvukM5vqLp

— John Oliver (@iamjohnoliver) July 9, 2019
Well, Oliver, who was positioned next to the musician herself, officially put the rumor to rest during his recent guest spot on The Late Show with Stephen Colbert.
"She wasn't there," Oliver admitted. "I think almost everybody else was there. I remember Chiwetel [Ejiofor, who voices Scar] — we were setting up the shot and Chiwetel was sitting in the front and he said, 'You need to be careful where your foot is.' I looked down and there was just this piece of tape on the floor with Beyoncé's name written on it."
RELATED: How To Be A Better Vegan Than Beyoncé Ever Was
"Just the future presence of Beyoncé was so intimidating — if you look at my face in there, I look really intimidated," Oliver joked. "That's because what I'm doing is imagining that I am about to be put into a photo with Beyoncé one day. And that was nerve-wracking enough."