Pandemic-related stress is causing serious problems for some couples, which could result in divorce when all this is over.
Stress is common when quarantined, popping up at random times, like when you wake up or when you're faced with a huge stack of dirty dishes. Stress can quickly evolve into an argument when isolating with a partner, something that has given family and couple therapists lots to work with. Some therapists believe divorce rates will increase once quarantine is over, like it's occurring in China.
"Many couples are spending more time together than ever before," says family therapist Nicole Arzt in an interview with Bustle.
The fact that there are no distractions and that people are very bored means that it takes a lot of self-control to prevent blowouts over random situations. Differences in how people react to the pandemic are also causing strains in relationships, with financial burdens making them worry about their savings and future or with one partner acting more nonchalant than the other when it comes to the health risks posed by COVID-19.
RELATED: Should You Break Up With Your Partner During Lockdown?
Couple therapists are reporting more arguments and are advising patients to avoid making any rash decisions during quarantine. They even argue that a pandemic is the perfect setting for working out issues with a partner, especially the underlying ones that have remained unaddressed for years.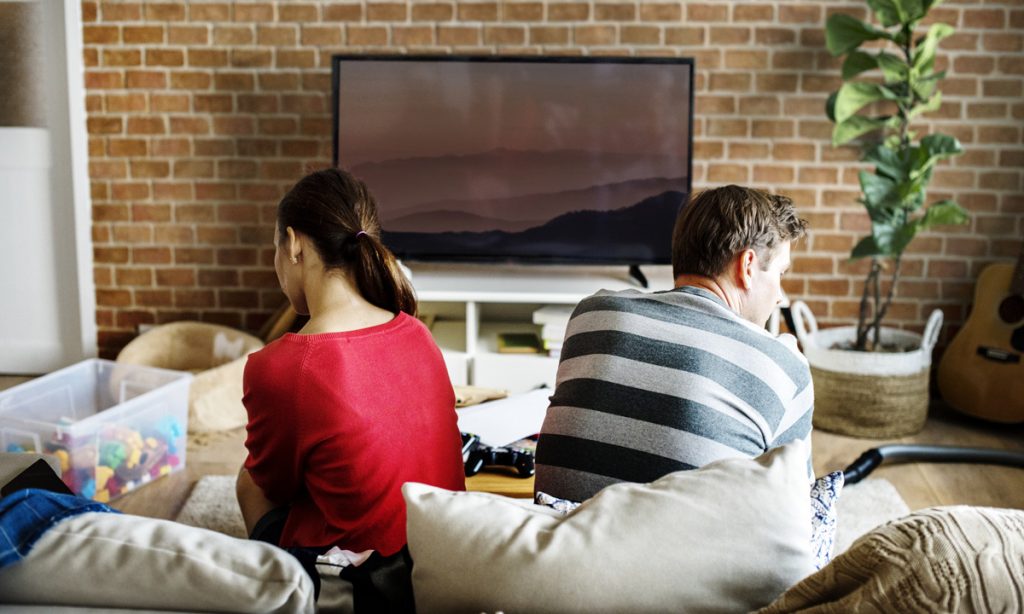 Quarantine life isn't the same as normal life, and it's unfair to judge your partner as severely on their behaviors when everything is thrown out of sync. There's also the fact that even if you break up with your partner you'd have to continue to quarantine with them or find some way of moving to another place while a pandemic is going on, which sounds complicated and possibly dangerous.
At some point couples will return to their normal lives, having more time for themselves and spaces to process their issues, whether that's in the office, at the gym or while hanging out with friends and family.
RELATED: 5 Things To Talk About When You Don't Feel Like Discussing Coronavirus
Of course, for there to be success among couples in quarantine, both partners must put in the work and address their issues. There also has to be a relatively strong foundation in the relationship to work with. If someone's marriage was hanging on by a thread, the pandemic is certainly not going to make things easier for them.