If you've gotta make some quick cannabis treats for a special occasion, party or 4/20 celebration, these treats couldn't be easier to throw together. They're cannabutter fat bombs and they come together in minutes and deliver delicious results.
To the uninitiated, so-called "fat bombs" are a popular snack on the high fat, moderate protein, and low carbohydrate known as the ketogenic diet. The idea behind this regime is that by drastically reducing the number of carbohydrates, the body will begin burning fat for fuel; this state is called "ketosis".
While many traditional cannabis treats like brownies and cookies would be a no-no for keto followers due to their high sugar and carbohydrate content, these high fat and nutrient dense balls are the ideal snack. They pack a pleasant serving of cannabutter yet won't knock followers out of ketosis. Not a keto dieter? Don't worry, these bombs taste delicious for all types of eaters.
Cannabutter Fat Bombs
Makes 2 large (strong dose) or 4 small (low dose) bombs; -recipe can easily be doubled
1 Tbsp almond butter
1 Tbsp coconut oil
2 tsp  cannabutter
3-5 Tbsp unsweetened shredded coconut, plus more for rolling if desired
Optional: pinch of salt (this may not be necessary if your almond butter is salted)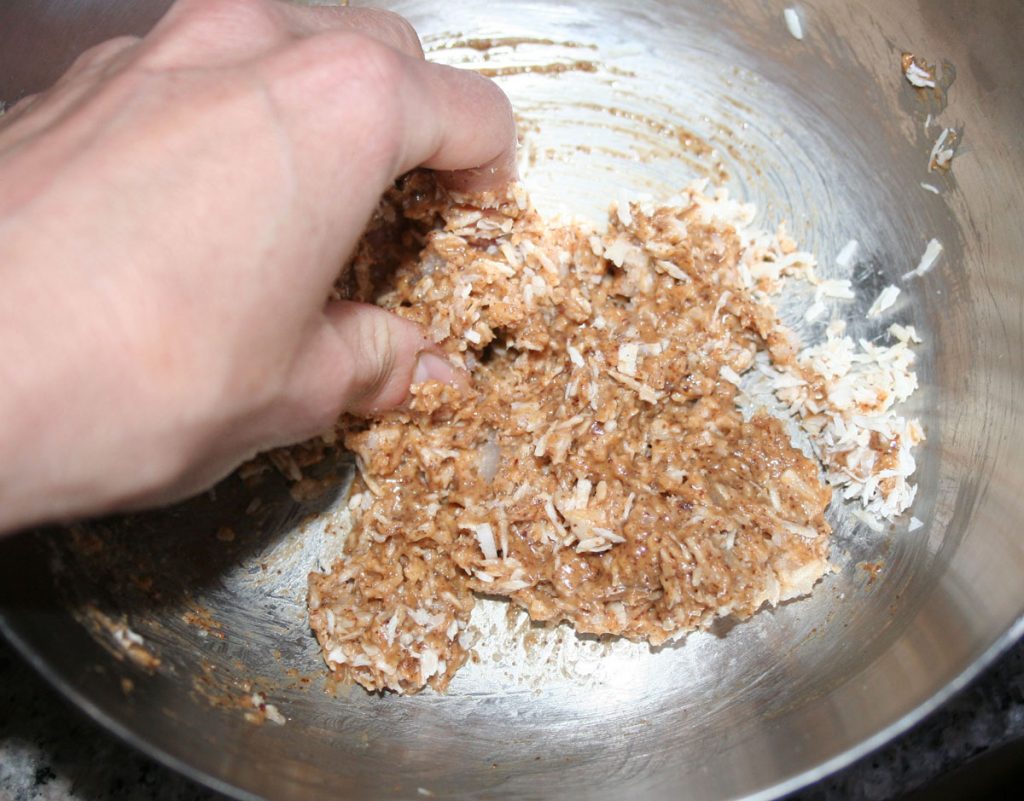 1. In a large bowl, combine the almond butter, coconut oil, cannabutter, and about 3 tablespoons of unsweetened shredded coconut. Mix using a spoon or very clean hands until combined.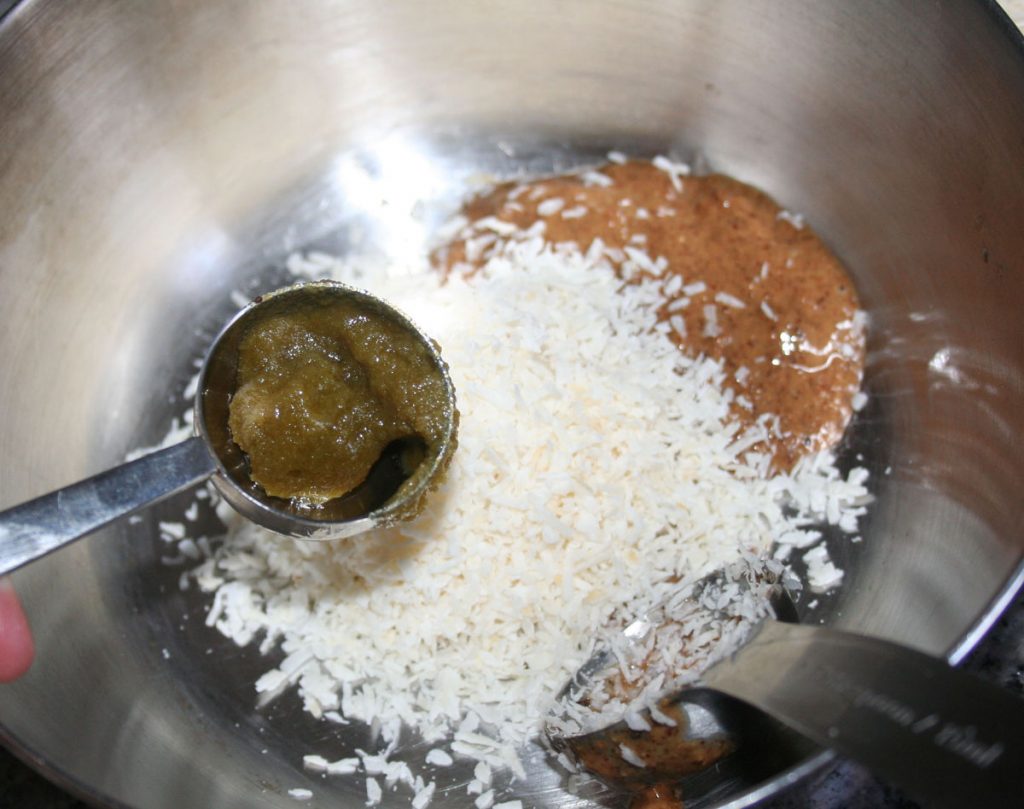 2. If needed, add more coconut to the mixture, so that you can form it into balls. This will depend on the texture of your almond butter; different brands can vary quite widely in terms of texture. You can form it into two stronger doses or four lower doses.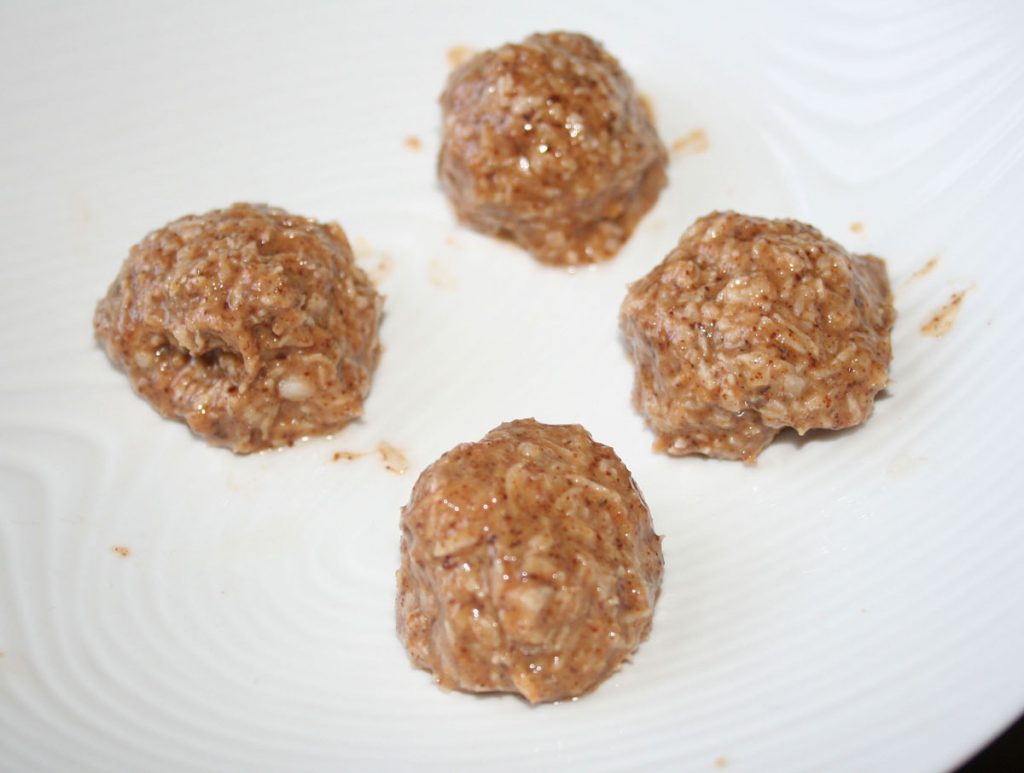 3. The balls might seem a little bit soft; if so, freeze them for about five minutes. At this point, when you take them out of the freezer, they should hold their shape as you roll them into balls.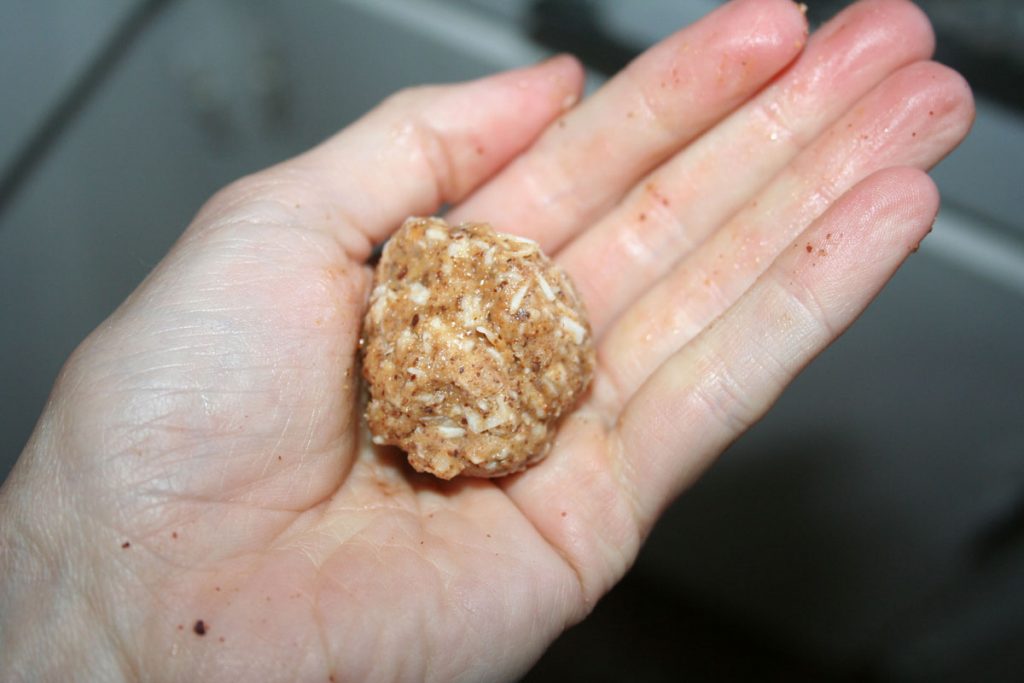 4. If desired, roll the finished balls in more shredded coconut. This is not necessary for recipe success, though. Store the finished balls in the refrigerator to help them maintain their shape.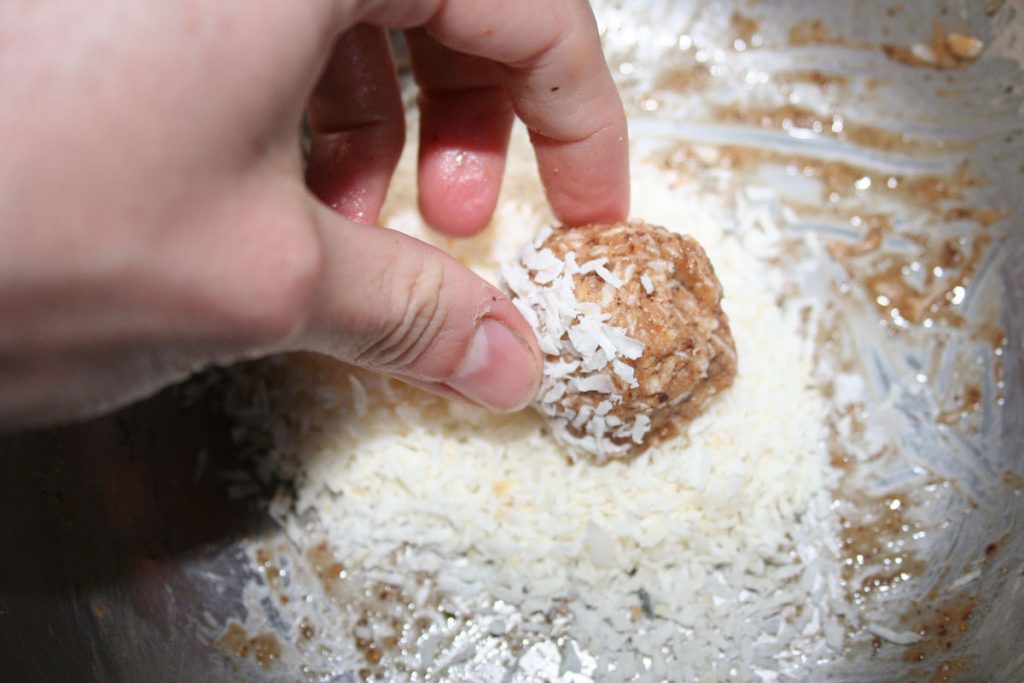 A note on dosage
I "dosed" this recipe with 1 teaspoon of cannabutter per serving. The strength of your finished product will depend on many factors, including the type of marijuana you used and how you made your cannabutter. For more tips on proper dosage, check out  5 Ways To Figure Out THC Dosage With Cannabutter.