When your period comes around, your boobs get unpredictable. A minute ago everything was normal and now your back and your chest hurt, and your boobs look weirder than usual. You feel sore and you know your period is on its way. You wave your fist angrily at the sun and reach for a bottle of Advil.
Cosmopolitan spoke with Rebecca Brightman and Alyssa Dweck, two OBGYNs from New York who gave their takes on breast health. They discussed painful breasts, what you should expect when your period comes around, and when the symptoms are strange and you should go to the doctor. Check out some of the most useful bits of information:
Why Are Your Boobs Swollen And Tender And You Want To Cry?
Premenstrual symptoms can be felt throughout your entire body because of hormonal changes. Your progesterone levels start to rise, and that can make your body all sorts of weird, including your breasts. Some women experience pain while some don't. Most women will probably experience it in their forties, when their estrogen levels are very high. You can't escape that boob pain.
Dweck claims that you can expect most swelling and tenderness over the course of the week before your period, between day 14 and 28 of your cycle. "Breast soreness typically occurs right before the period is about to come on. It's part of the whole PMS phenomenon, and can be up to a week's worth of swelling to the point where your bra size might change," she says.
Why Does One Boob Hurt?
While pain in both breasts is fine and normal, you should be on the lookout for pain on one breast since it could be a sign of a health issue. An infection can be the cause of this pain and it could also cause some discharge. A cyst could also be the cause discomfort and it should go away once your next period starts.
Why Do My Boobs Hurt All The Time?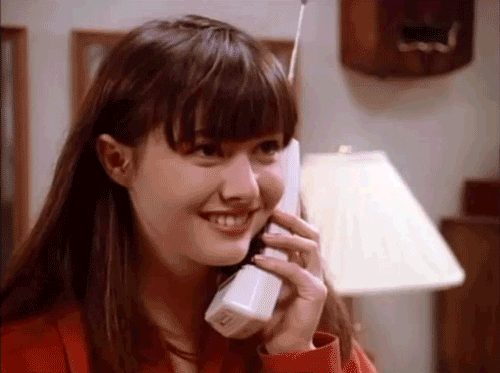 A change in birth control could cause constant boob pain, especially during the first month or two while your body is getting used to the new hormones. Tender breasts could also be a sign of pregnancy.
If the pain in your breasts is too much or if it impairs you in one way or the other, then you should definitely talk to a doctor.
How Can You Make The Pain Less Awful?
While there's not a lot of things you can do to treat breast pain, Dweck and Brightman recommend a tight and comfortable fitting bra that'll eliminate bouncing and that will bring relief to your poor chest. Cold or hot compresses provide relief for some women, even though there's not a lot of science behind it, and drinking lots of water can also keep your body hydrated and make you feel better. Then there's Advil and prayers.