Outdoor runners are subject to their environment, which can make or break their plans on a whim. While a rainy day mid-summer is a bummer because it derails your workout plans, there's not a lot you can do when it's winter and you're someone who's not into sweating while it's 20 degrees out. There are runners who are out there no matter the time or weather, and you can be one of those just as long as you prepare yourself on different levels.
"Working out in the elements makes you stronger physically and mentally," said Elizabeth Corkum, a trainer of  Mile High Run Club. She spoke to the New York Post and explained the benefits of the activity, which build up your endurance, help you burn more calories, develop more muscle, and allow you to work out for longer periods of time. Running while it's snowing, raining, or very cold is certainly tougher than jogging while it's sunny out, but the benefits are plenty and well documented.
Despite all of this, you can't just start jogging in shorts and a sweater, especially if the weather is particularly brutal. Special precautions must be taken in order to get yourself ready and prevent injuries. Check out 5 things you should do in order to make the most of your cold winter workout:
Stretch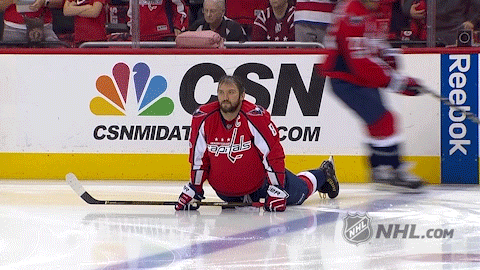 Related: 4 Ways To Avoid Gaining Weight Over The Holidays
Stretching before working out is always important, especially in the winter. Even if the task is boring and repetitive, it warms up your body and prevents injuries on your muscles and ligaments.  You can do something simple like three to five minutes of jumping jacks and high knees.
Don't put yourself in danger
When jogging outdoors you should treasure the challenge but also be reasonable. If there's a snow storm it's best to just stay home or workout in the gym. Corkum advises foregoing outdoor running if the temperature hits the tens or the single digits and if there's poor visibility.
Keep yourself hydrated
When it's warm out it's easy to remember to drink water, since the heat and exertion make you thirsty. In the winter, your body needs the same amount of water, so you need to remind yourself to drink some periodically even if you're not feeling thirsty or dehydrated.
Purchase the right clothes
Related: Why Many Weekend Warriors Workout With Marijuana
If you're doing cardio outdoors Corkum suggests dressing "for the temperature it is, plus 20 degrees." We normally warm up after 10 minutes of exercise so overdressing can become a real problem, making you peel off layers that you'll later have to lug around because you probably aren't carrying a backpack. If it's particularly windy or very cold, be sure to put on extra leggings and a light workout jacket.
Challenge yourself
If you've never exercised in the cold, enjoy the challenge and make the most of it. Feel how different the workout feels and how your body responds to it, buy the proper gear and battle those extra pounds that we all inevitably gain during the holidays.