Smoking is so hazardous to respiratory health that some states are even putting smokers on the list of people who can get the coronavirus vaccine sooner than later.
Everyone likes "free" weed. This is especially true during borderline apocalyptic times, like these, which are full of uncertainty, unrest, and sheer freaking panic. Not only is the country trying to get a new president in the White House without watching a modern day Civil War erupt, but it is still contending with the coronavirus.
So far, this dastardly bug has infected millions of U.S. citizens and killed around 400,000 of them. However, the good news is there is a vaccine, and some cannabis advocates want to hand out complimentary marijuana to celebrate.  
The organization D.C. Marijuana Justice (DCMJ), the masterminds behind Initiative 71, which legalized marijuana throughout the nation's capital in 2015, announced last week that if the coronavirus vaccine is available this Spring, they will hand out "free bags of cannabis" outside vaccination centers to anyone who wants them.
Can they do that? Yes!
Although the marijuana laws in D.C. do not allow adults 21 and over to purchase pot products from retail outlets, like they do in other legal jurisdictions, they are allowed to grow weed at home for personal use and give it away.
That's right, as long as no money changes hands, handing a sack of cannabis to a complete stranger, even in public, is well within the boundaries of the law. The DCMJ, which has done this sort of pot exchange before, wants to use its latest campaign to "celebrate the end of the pandemic." 
But is giving out free marijuana to people who just received the coronavirus vaccine really a good idea? 
Kevin Sabat, PhD and President of Smart Approaches to Marijuana, doesn't think so. In a recent Twitter post, Sabat wrote: "You get a thing that makes your heart, brain, and lungs hurt in exchange for a vaccine to prevent something that hurts your heart, brain, and lungs." 
His argument is somewhat legit.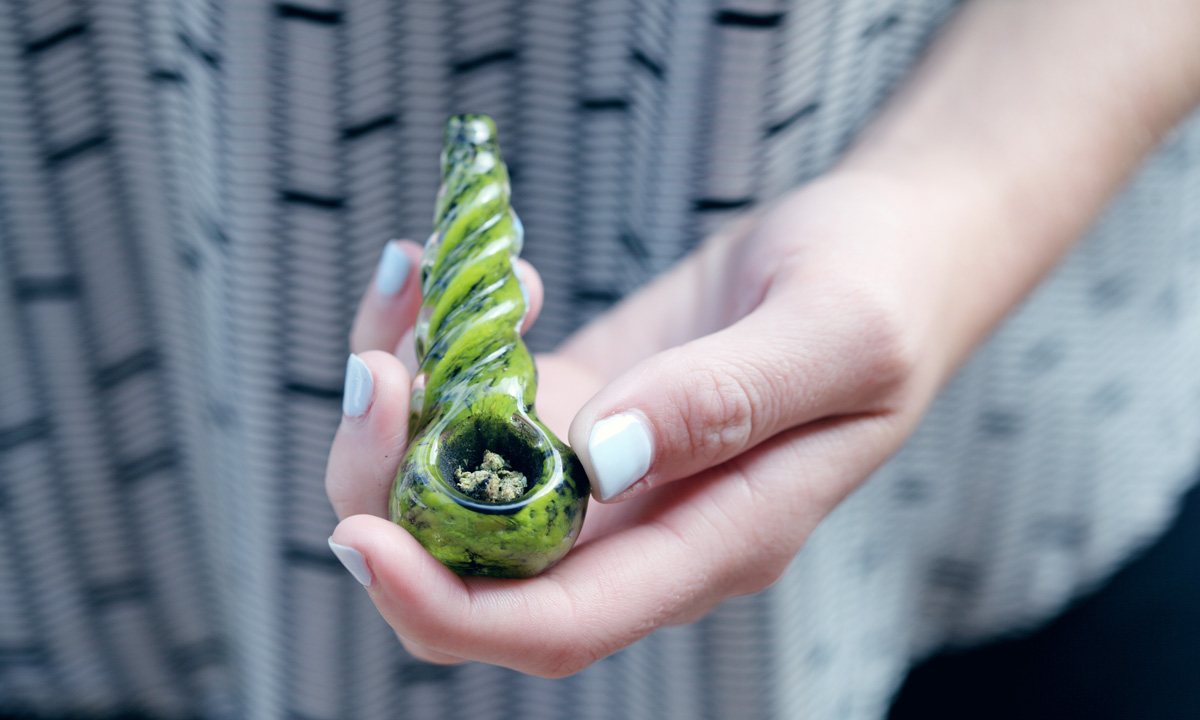 The coronavirus known as COVID-19 is a respiratory illness that spreads through droplets released in the air when a person coughs or sneezes. And while marijuana itself is not known to put users at any more risk of contracting the virus, smoking it could put them in the crosshairs of harm. 
RELATED: Why The US Medical Marijuana Market Probably Wouldn't Allow Smoking
A recent study from the Dana-Farber Cancer Institute in Boston found that marijuana smoke is just as harmful to the lungs as the smoke produced from burning tobacco. Researchers found that marijuana smokers had dangerous toxins like naphthalene, acrylamide, and acrylonitrile in their system, while non-smokers did not. The consensus was that contrary to popular belief, smoking pot was not safer than smoking cigarettes. It still puts users more at risk for smoking-related illness. 
It could also make them more susceptible to COVID. The World Health Organization (WHO) confirmed this last year. 
Smoking "may increase the risk of suffering from serious symptoms due to COVID-19 illness," the agency said. "Early research indicates that, compared to non-smokers, having a history of smoking may substantially increase the chance of adverse health outcomes for COVID-19 patients, including being admitted to intensive care, requiring mechanical ventilation and suffering severe health consequences." 
"Smoking is already known to be a risk-factor for many other respiratory infections, including colds, influenza, pneumonia and tuberculosis," WHO continued. "The effects of smoking on the respiratory system makes it more likely that smokers contract these diseases, which could be more severe. Smoking is also associated with increased development of acute respiratory distress syndrome, a key complication for severe cases of COVID-19, among people with severe respiratory infections." 
Smoking is so hazardous to respiratory health that some states are even putting smokers on the list of people who can get the coronavirus vaccine sooner than later. New Jersey and Mississippi are prioritizing smokers because, according to the Centers for Disease Control, smoking is among the conditions "that cause increased risk of severe illness from the virus that causes COVID-19."
RELATED: New Studies Show Marijuana Effective At Treating COVID-19 Symptoms
Again, it's not that marijuana puts the user more at risk of catching the Rona, just smoking in general. Cannabis users trying to avoid being strapped to life support down at their local hospital can always opt for edibles, beverages or any other pot product that does not require them to fill their lungs with smoke or vapors. Of course, these items are typically only available in legal states. 
Still, there is a bright side.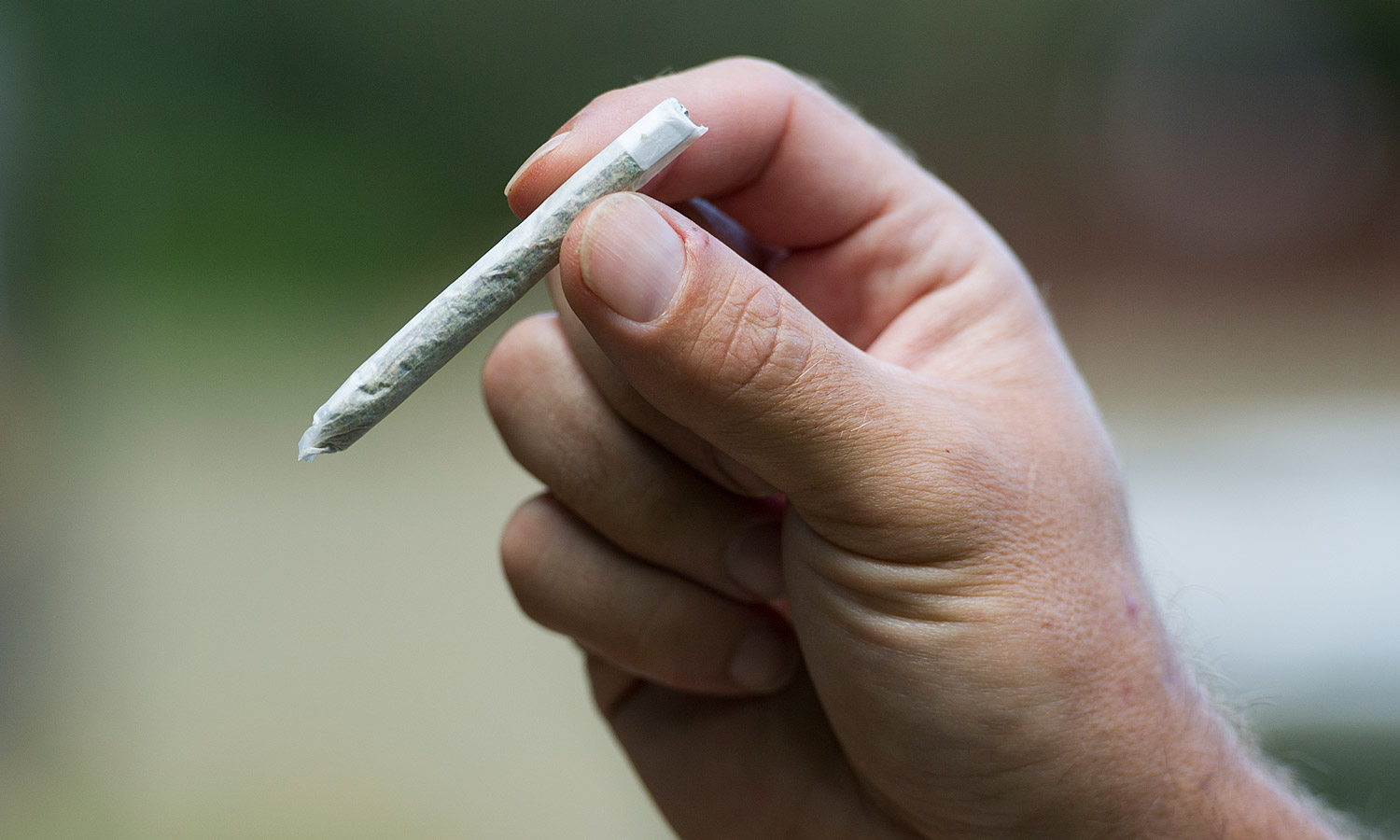 Some marijuana use might even be beneficial for COVID-19 patients. Researchers at the University of South Carolina found that THC, the intoxicating cannabinoid in the cannabis plant, might prevent harmful immune responses to the virus. It can do this by making healthy lung bacteria, the study finds. 
RELATED: Why Isn't Cannabis Being Prescribed For COVID Survivors? 
But not necessarily when it is smoked. 
"I just want to make sure our research is not interpreted as marijuana is good for COVID 19," said lead researcher Prakash Nagarkatti. "If you start using THC early on, it might worsen the effect because it suppresses the immune system." 
Whether marijuana smoke is good or bad doesn't seem to matter to those who use it. A recent study published in the journal Addiction finds that smoking remains the primary consumption method for cannabis consumers. Somewhere around 64% prefer smoking to other forms of administration. We could learn in the coming years just how detrimental this choice was to this group. 
But it's going to be hard to pass up free weed in DC. Maybe the DCMJ should hand out brownies instead.