Nope: cocoa butter isn't just for sunbathing. This vegetable-based fat can be an invaluable addition to baked goods, imparting a unique flavor and tender texture to cookies and cakes. And like many other fats, it can be infused with weed to make your finished goodies positively intoxicating. Here is how to make homemade canna-cocoa butter.
When used in baking to substitute for part of the butter called for in a recipe, it offers a subtle cocoa scent which boosts overall flavor, adding a complexity beyond just "weed-flavored".
What is cocoa butter?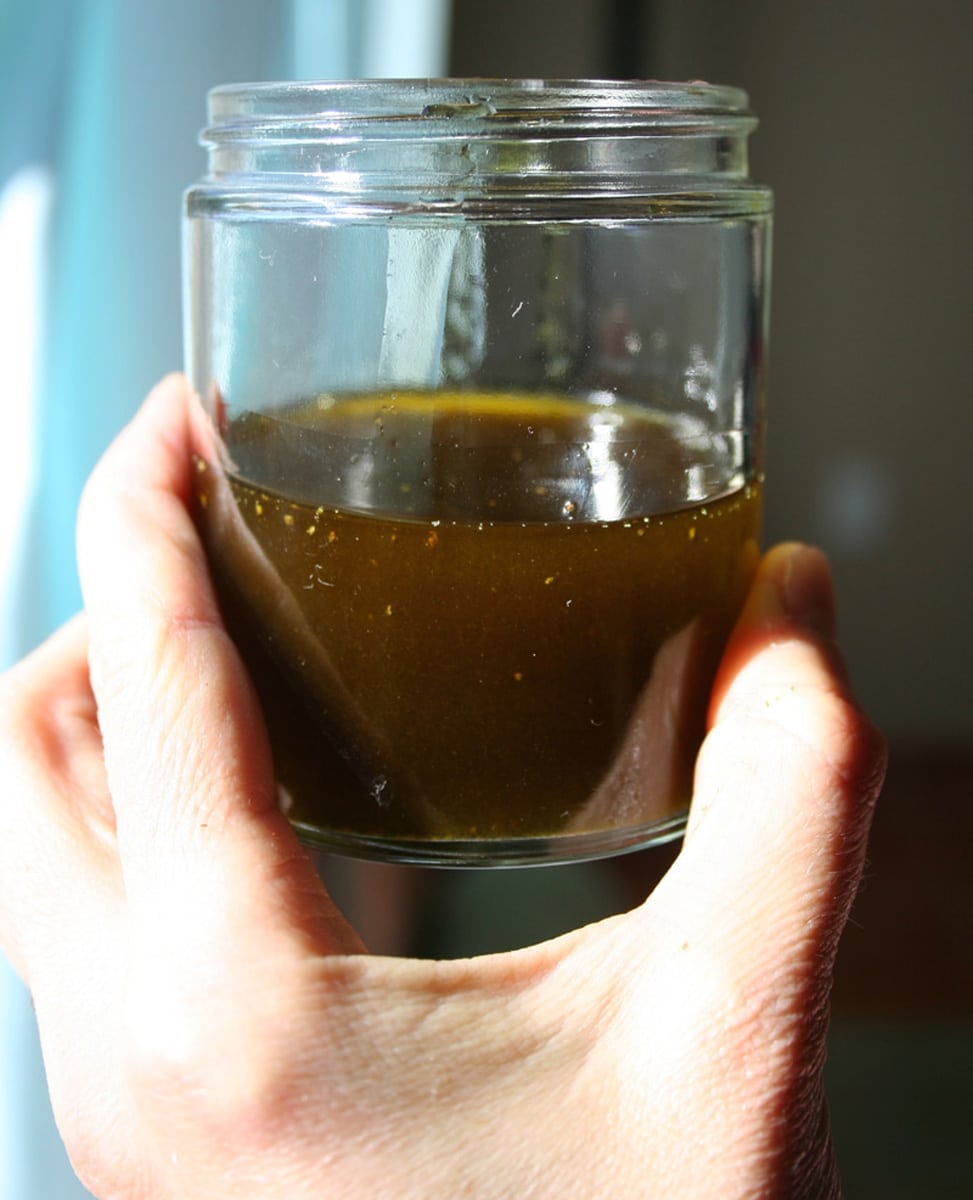 Before we get cooking, it may be helpful to explain what cocoa butter is and is not. Cocoa butter is a fat which is extracted from the cocoa bean. It has a pale, whitish-yellow color, and is solid at room temperature, but has a low melting point–just below human body temperature.
Cocoa butter is re-combined with cocoa liquor to make chocolate confections like bars and truffles, and it's what is responsible for giving chocolate its melt-in-your-mouth quality.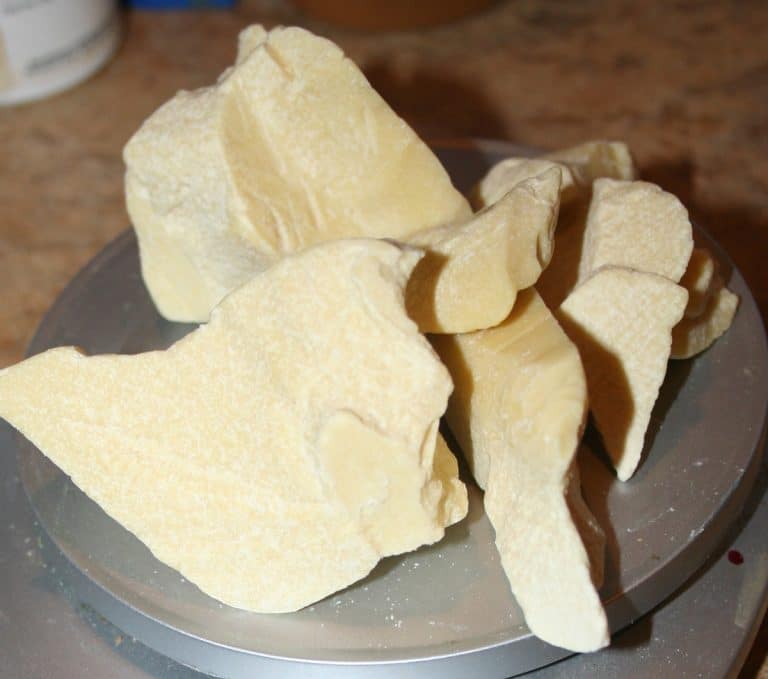 How to use canna-cocoa butter in baking
Canna-cocoa butter and regular cocoa butter aren't necessarily suitable for swapping in a 1:1 ratio with the butter called for in a recipe. Personally I've only ever substituted cocoa butter for up to ¼ cup of the butter or oil in a recipe. For instance, if I had a shortbread cookie recipe which called for 1 cup (2 sticks) of unsalted butter, I might substitute ¼ cup of this canna-cocoa butter and ¾ cup butter.
However, even a little cocoa butter can make a big difference in baked goods, imparting that unique cocoa-scented flavor and aroma and offering a tenderness to the texture of the finished goodies.
Canna-Cocoa Butter
Ingredients:
¼ ounce marijuana
4 ounces cocoa butter (in solid form)
Supplies:
Double boiler
Baking sheet
1. Decarboxylation time! (this is the same process you'd follow if making regular cannabutter, btw). Scatter the marijuana on a lined, rimmed baking sheet; toast at 240 degrees F for 30-40 minutes, turning a few times throughout the baking. Remove from the oven, and let cool completely. Finely grind the cannabis, using a spice grinder or mortar and pestle before proceeding.
2. Set up your double boiler with water in the bottom. Place the cocoa butter in the top of a double boiler. Once melted, add the marijuana.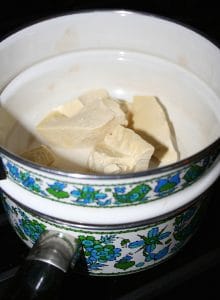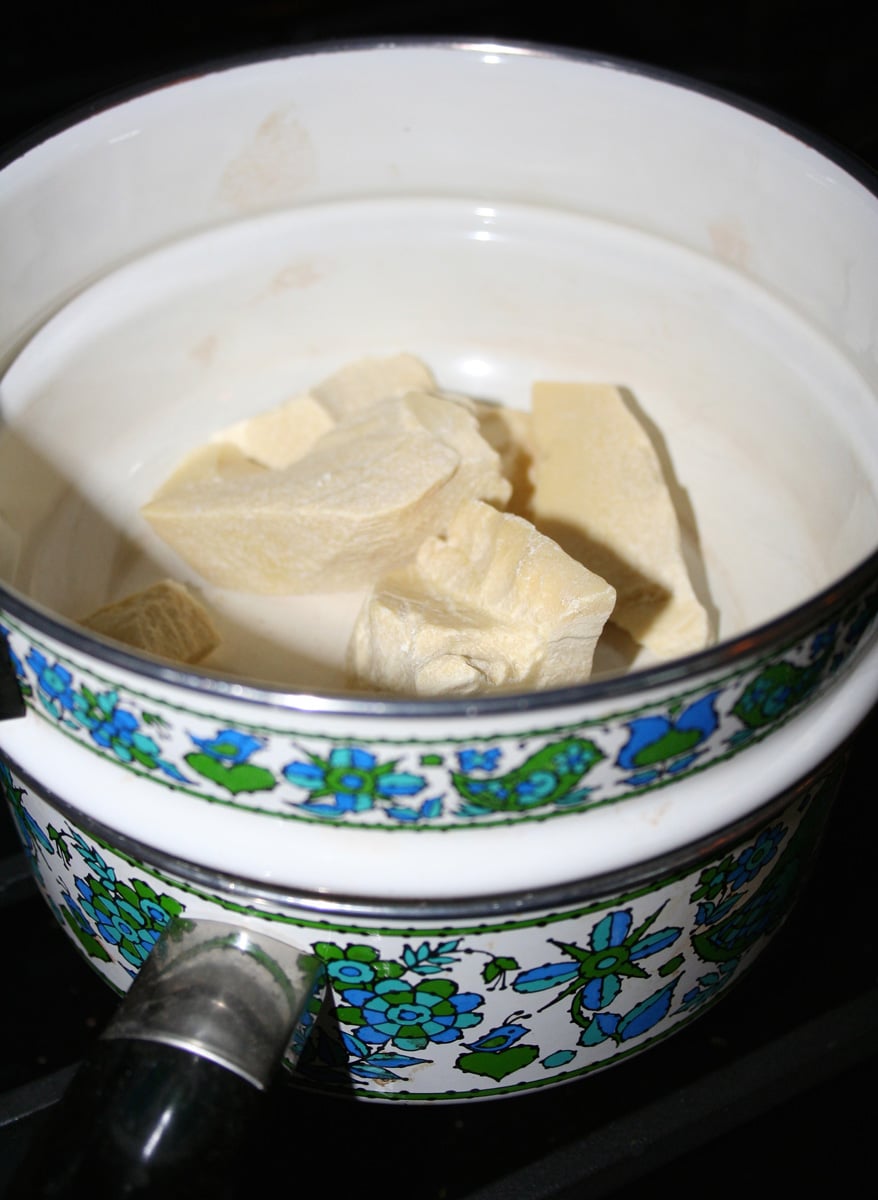 3. Cook over low heat for 3-4 hours, stirring every 20 minutes or so. You'll know that it's done when the oil has become thick and turned a slightly greenish texture. Keep monitoring the water level: if it gets too low, be sure to replenish it.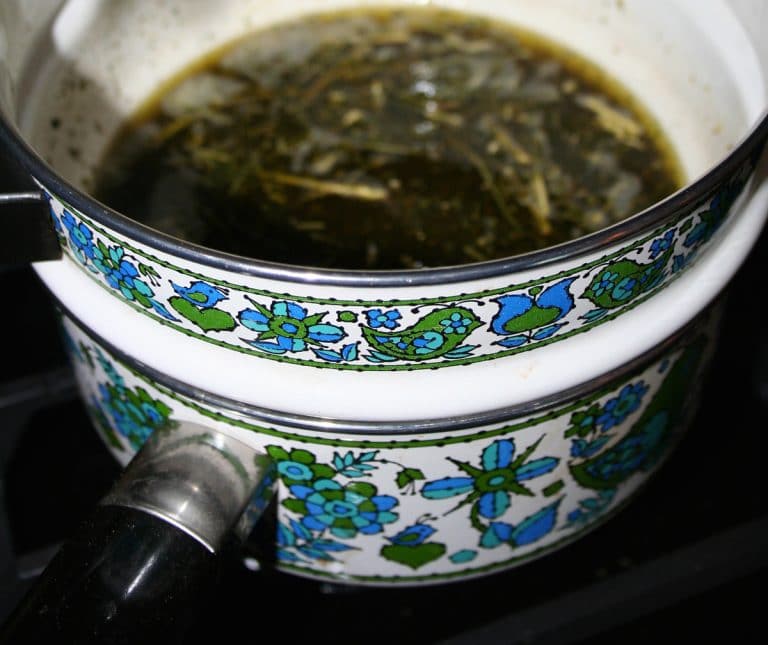 4. Strain the mixture through a mesh strainer or cheesecloth, and into a heatproof container. It will solidify as it cools. Re-melt before using in baking. Store at room temperature in an airtight container.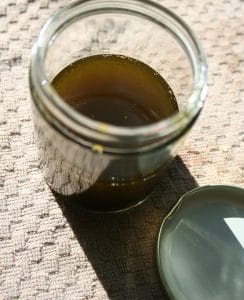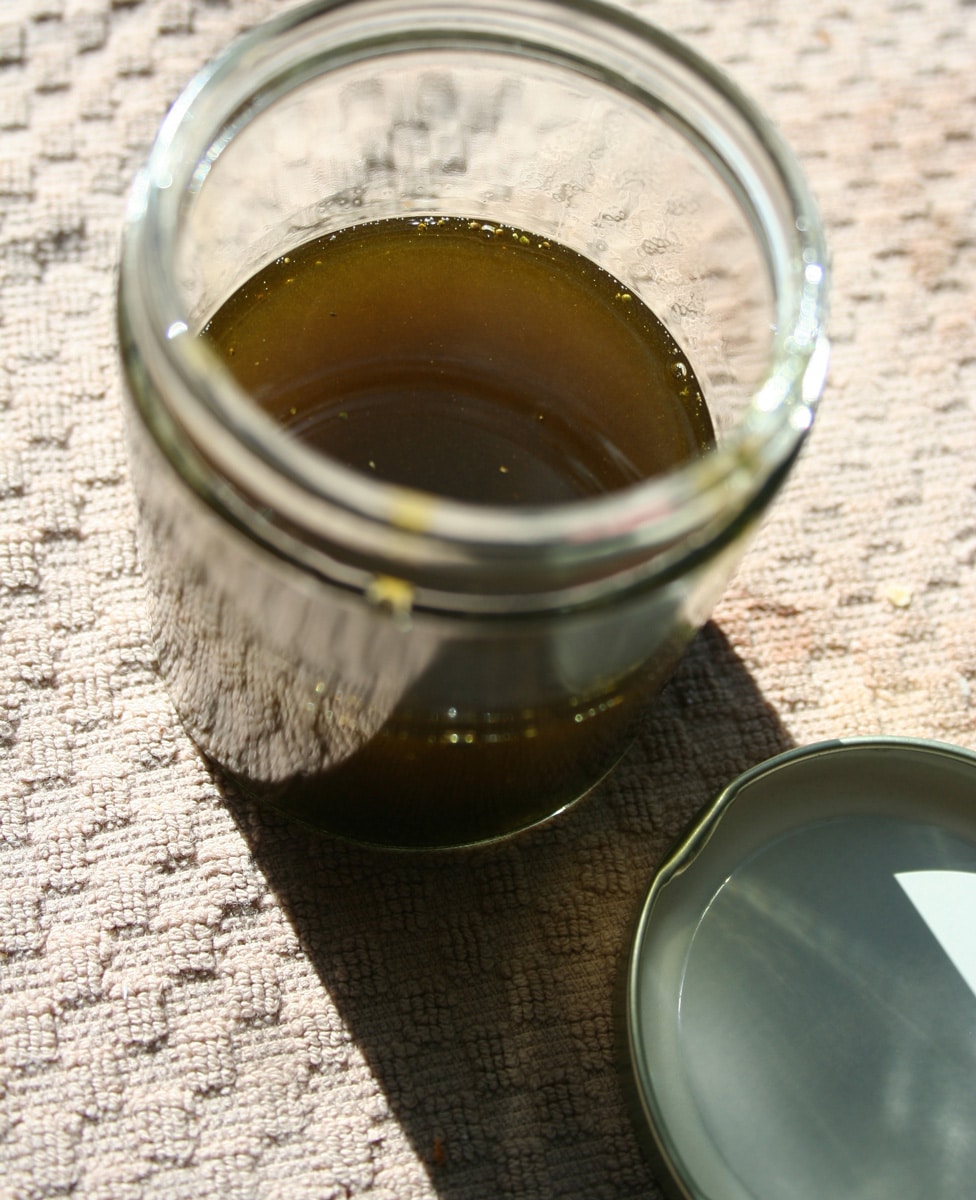 Hope you enjoy how to make homemade canna-cocoa butter.