Can the herb, something that has therapeutic properties, really sabotage a man's overall muscle mass?
Around middle age, a lot of men make an effort to start going to the gym in an attempt to shrink that bulging gut and get back into shape. It happens to a lot of us. The years have a way of creeping up while we're busy out there trying to earn a living and helping to raise families.
All of a sudden, we're fat and 40-something, our chests are sunken in, and everyone calls us chicken legs when we walk around in a pair of shorts. Forget what the Internet tells you; Dad Bod is not in. The only people who find a squishy physique attractive are those who are out of shape. 
The good news is, all a man has to do is fix his diet and dedicate some time to cardio and strength training, and he can get himself back into fighting shape. You can't turn back the clock, but you can wind it up again. In fact, many fitness conscious men claim to be in the best condition of their lives around middle age. Just take a look at 48-year-old Dwayne "The Rock" Johnson for further proof. It takes a lot of work to get to that point, though. After all, the body of an older male just doesn't respond and recover like it did when he was 20. That's the reason men, especially older ones, have to be careful not to do anything that can destroy their gains. 
Now that marijuana is becoming so prevalent across the United States, it stands to reason that more fitness-minded people will give it a try. Some athletes swear that it makes workouts more productive, some use it as part of their recovery process (to combat inflammation), and others just do it because it is fun, relaxing and doesn't come with the mega-calorie count of alcoholic beverages. That's another thing that older men must watch out for when trying to get themselves back in shape. Alcohol can make it challenging for a man to carve out his optimal body. 
But aside from causing the munchies — a side effect that makes ravenous, taco-crushing animals out of average men (and women) — marijuana doesn't come with any well-documented detriments that make it difficult to keep fitness goals on track. Just be sure to stock the refrigerator with plenty of fruits and healthier snacks for when the munchies kick in. Otherwise, marijuana can pack on the calories just as much as booze. Pro tip: don't keep junk food in the house.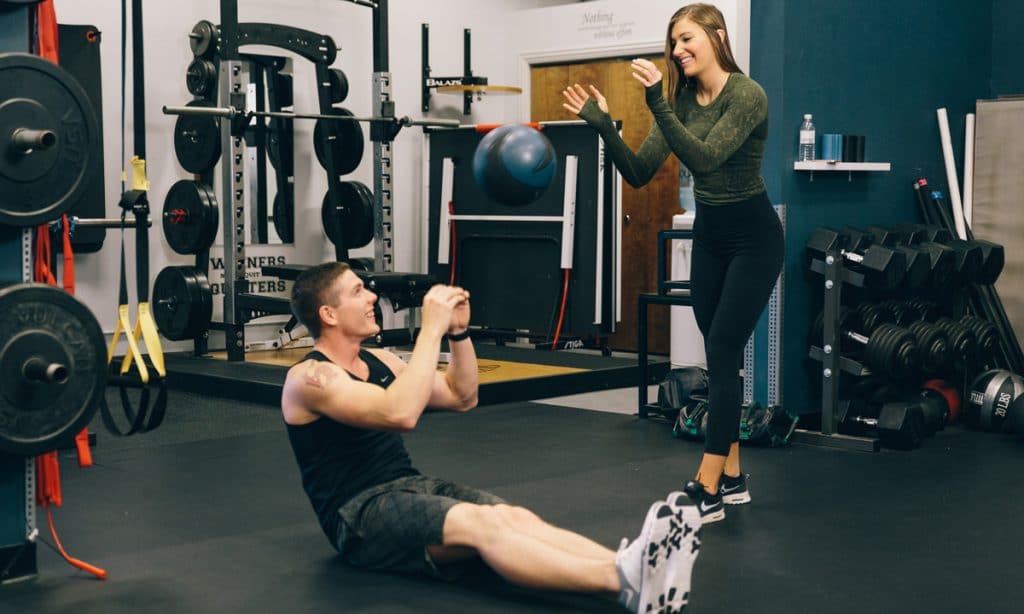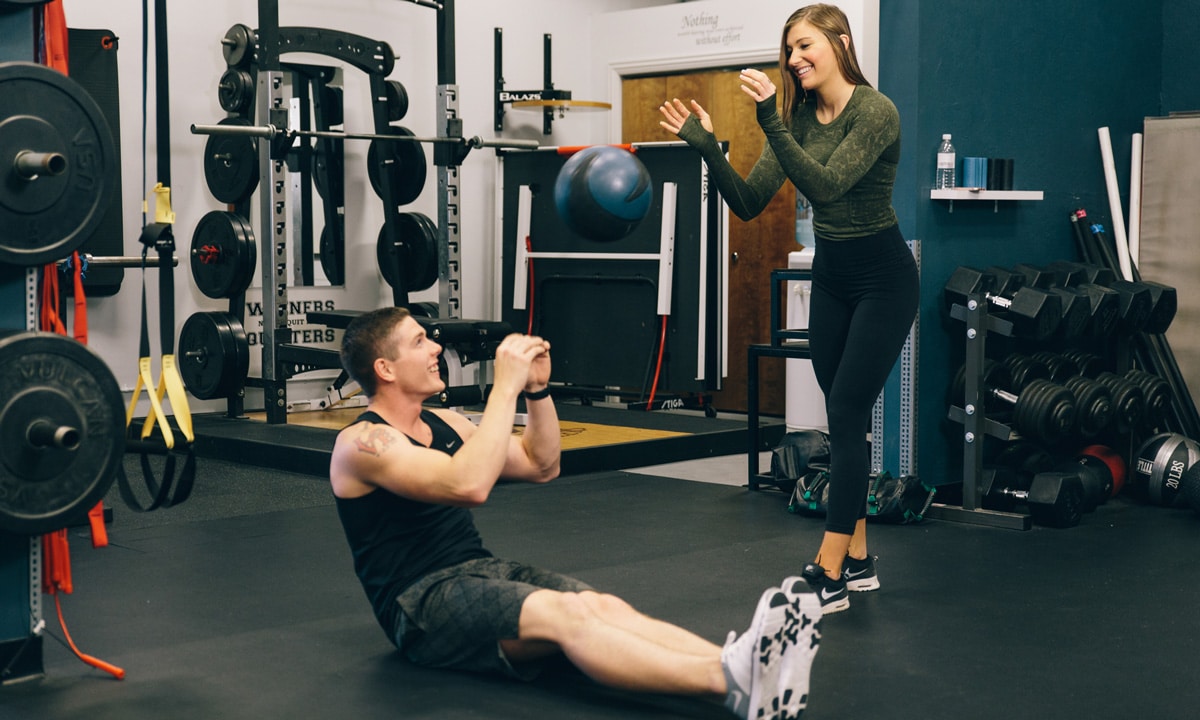 Still, men in their 40s are up against their own mortality, and that can mean lower testosterone — a male sex hormone produced in the testes and adrenal glands. As men get older, testosterone levels can drop, making it difficult for them to build lean muscle mass, maintain bone density and create a chiseled physique. Avoiding things like alcohol and fatty foods can help keep testosterone in check. So can lifting heavy weights. There is some research out there, however, that suggests smoking marijuana might be harmful to testosterone levels.
But can the herb, something that has therapeutic properties, really sabotage a man's overall muscle mass? 
RELATED: New Study Confirms Cannabis Users Are Not Lazy Stoners After All
One study published in the Journal of Clinical Pharmacology says that it could: "Cannabinoid administration acutely alters multiple hormonal systems, including the suppression of the gonadal steroids, growth hormone, prolactin, and thyroid hormone and the activation of the hypothalamic-pituitary-adrenal axis," researchers wrote. This means marijuana users might have a tougher time keeping the testosterone levels needed to get ripped. But researchers admit that "the effects in humans have been inconsistent," and they believe "tolerance" may even play a role.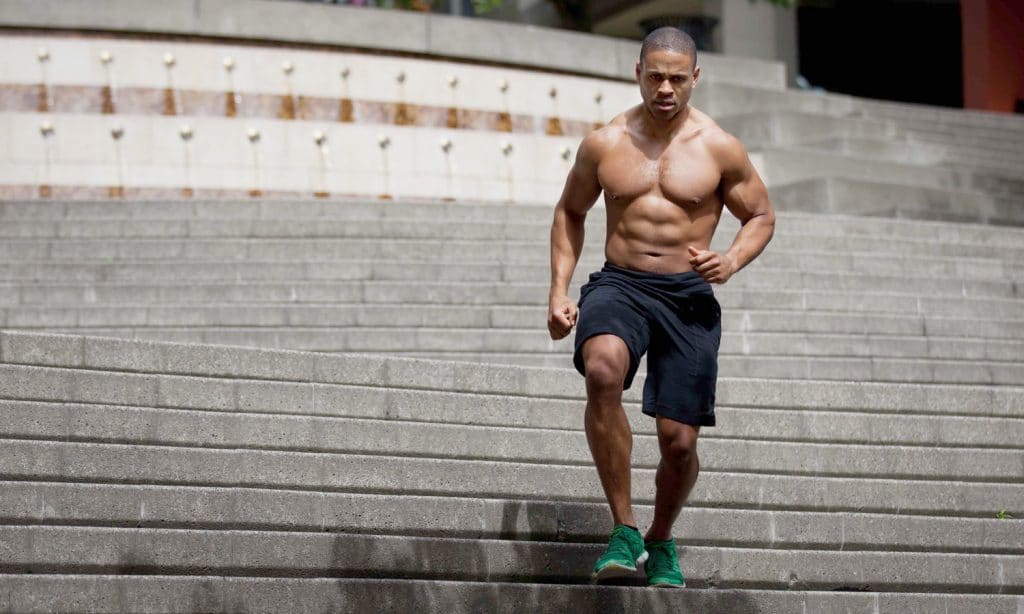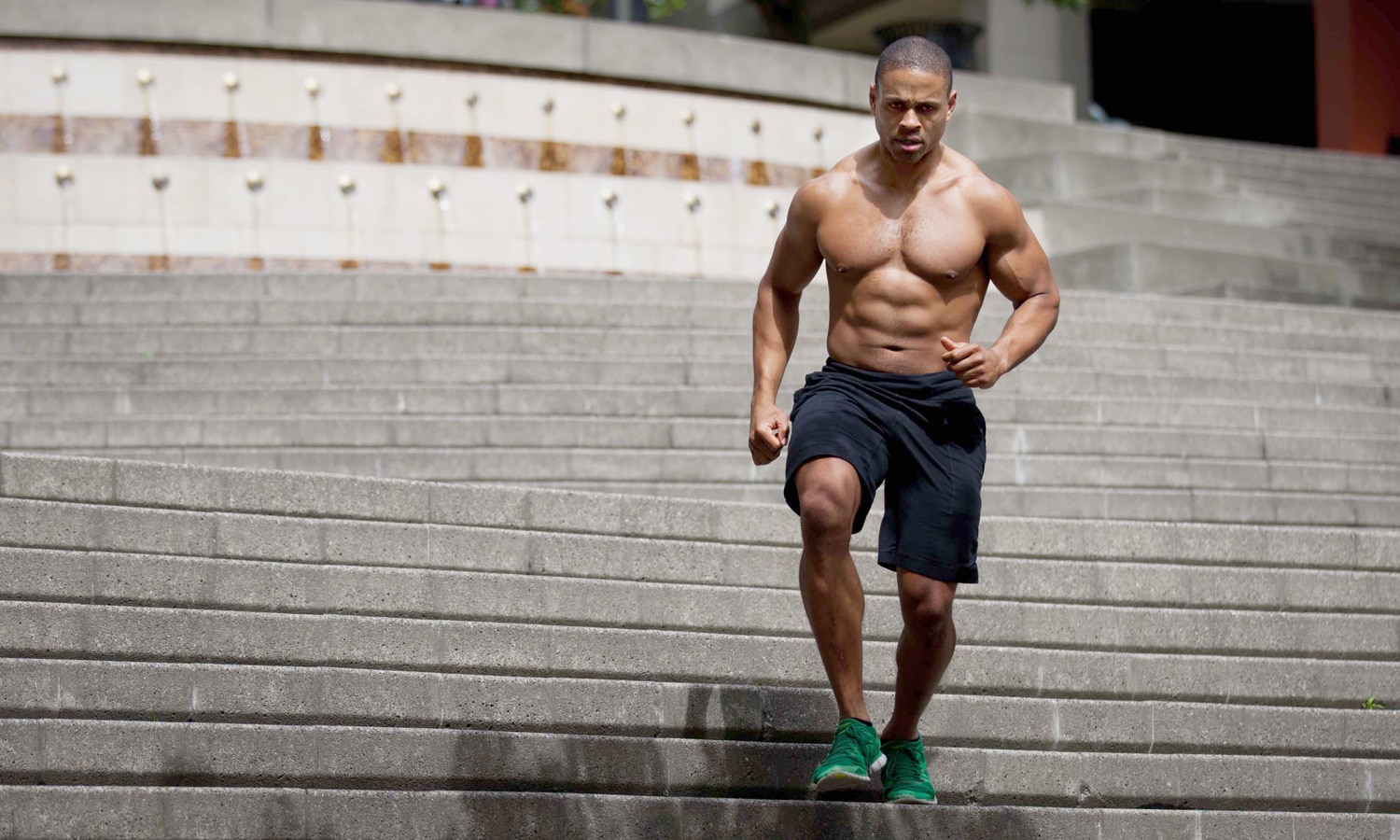 Other studies have found heavy marijuana use can lead to dramatic reductions in testosterone, while some have shown that it doesn't. One study even shows that testosterone levels decrease after smoking weed, but those levels seem to return to normal after 24 hours. All in all the ill-effects of marijuana on testosterone remain a mystery. Still, it is more likely that a man will harm his testosterone production with a junk food diet (sugar) and a lack of exercise rather than smoking a little weed.  
RELATED: Smoking Marijuana Before Exercises Can Increase Workout Productivity
With that said, regardless of whether cannabis consumption is a factor, any man in his forties trying to get back into shape should consult with their doctor and have their testosterone levels checked. There are many replacement therapies available for men with Low-T. It is important, though, to be forthright with your healthcare provider about any marijuana use, as their treatment may need to be altered to account for this variable. There's a chance it won't matter to them at all.  
If you are worried about marijuana destroying your gains, don't. With the proper focus on eating right and a consistent workout regimen, your body should respond positively, with or without pot.