For starters, we all know what swingers are right? We've all heard the stories of couples who "swing" or who go to one of "those" parties where only other couples are invited. Swinging is kind of like polyamory, but more heteronormative and traditional, having existed since forever. These couples are not interested in disrupting their monogamy, they only want to have sex with other people with the approval of their "true" partner.
It sounds a little messy, but a lot of people claim that it's super fun if everyone's on the same page. If you and your partner are interested in getting a little kinky and exploring some more, follow these set of rules that'll ensure that no one gets hurt in the process and that your relationship remains open and trustworthy:
Why And How?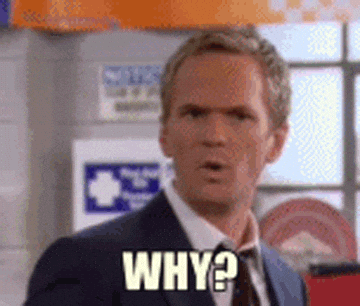 It's very important to figure out why you want to start swinging and tell your partner what you're feeling. The environment between the two of you should be communicative and receptive, with no one feeling pressured to do something they don't want to do. Swinging is great if you want to spice up your sex life or find a new sexual experience that you can share with your partner. If there's an underlying issue in your relationship then swinging is not what you're looking for, in fact, it'll probably increase your problems and create a bigger rupture between you two.
Another important talking point to discuss with your partner is how you want to swing. There are all types of options according to your budget, from simple swinging neighborhood parties to more expensive ones like swinging cruises.
Be Clear About Your Rules
If you're new to this whole thing, be clear about the things that scare you and what you'd like your partner to do or not to. Discuss same sex relationships and what to do if you're at an event and want to leave. Is it okay for your partner to stay behind without you or will you both be leaving? The more open and communicative you are the better.
Swinging Clubs
Google is your friend. Look for swingers clubs around your area and read around for reviews of the place and the people. Try it out if you feel like you and your partner are going to have a good time there and be open to new experiences and acquaintances.
Online Dating
https://giphy.com/gifs/yevbel-roland-luitgaarden-l3q2tVuK3M2XpH2j6
Tinder, Bumble, whichever online dating site you prefer, the internet's full of them and they're there for a reason. If you're too scared to throw yourself into a swinging party then try to get out of your comfort zone through the use of the web. Try chatting online with several different people and meeting up if they seem like they're the right fit. Don't stress if it doesn't work out; try again.
Be Confident
If you want to attract different kinds of people then be sure to work on your persona, carving out your best and most attractive self. It's very common for swingers to use fake names and create alter egos; if you're into that, go for it.