When you buy a phone, the last thing you do is mess with its settings. At least that's what I try to avoid, believing that if I tinker with the phone's original settings, I'll disrupt the magic and balance of the new device. Experts disagree, believing instead that you should adapt your phone's basic settings to fit your individual needs.
By messing with a few basic settings, you'll be left with a more secure device that has better storage, and that feels comfortable and personal to you. Gizmodo compiled a few basic tips that'll leave you with a more secure and better phone. Here are three of our favorites:
Create A Back Up Pin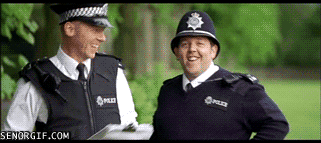 Nowadays, your phone is basically your life, so it's important to set up different layers of security. If your phone has bio metric security, make sure to back that up with a pin. If, for some reason, your phone doesn't recognize your face or fingerprint, then your pin is the most reliable source of security.
On Android, head over to Settings, and then to Lock screen and security. On iOS, head over to Settings and then tap on Touch ID & Passcode or Face ID & Passcode.
Lock Down Your Phone
It's important to reduce your screen time out so that the device locks down as soon as you're not using it. By setting your screen time out to 2 minutes or less, you'll reduce the odds of someone taking your phone and unlocking it when it's most vulnerable.
On Android, tap on Settings, then on Display, then on Advanced. This will take you to Sleep, where you'll choose the window where your phone's screen will dim. On iOS, select Display & Brightness and Auto-Lock in Settings.
Tweak Your Photo Settings
https://giphy.com/gifs/smartphone-ixDd2qXviXpqE
This step is really useful and will prevent tons of problems in the future. New versions of both Android and iOS allow you to easily select where you'd like your photos to be stored, helping you prevent filling your phone up with pictures and data that you'll later have to painstakingly delete.
Google photos is available on Android and iOS, and it includes unlimited storage if you don't mind that your photos and videos will be reduced to 16 megapixels and 1080p. You can pay 1.99 a month to store everything in full size. Apple Photos is only available on iOS, and it'll sync up with all of your Apple devices. This system allows 5GB of cloud storage, after which you'll have to pay 0.99 a month.